Become a crypto master
Become a crypto master
Learn everything about crypto,
trading and bots
Learn everything about crypto, trading and bots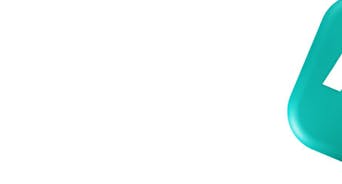 Global Solana Hackathon Kicks Off with up to $1 Million in Prizes and Grants!
From

DATE PUBLISHED: APR 29, 2021
DATE UPDATED: MAR 24, 2023
Start Trading on 3Commas Today
Get full access to all 3Commas trading tools with free trial period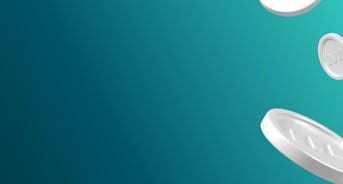 Following the success of its DeFi Hackathon, Solana has announced a virtual hackathon to support the development and rapid expansion of its growing ecosystem; supporting partners include MultiCoin Capital, Raydium, Hacken, Gate.io, Serum, HAPI, Velas, Akash Network, AAVE, OKEx, and more.
GENEVA — April 28, 2021 — TheSolana Foundation (https://solana.com/), a non-profit organization dedicated to supporting and growing the Solana network, has announced it will be launching a global hackathon focused on Web3, DeFi, and NFT solutions. The Solana Season Hackathon will take place over the course of three weeks, starting on May 15 and is open to teams from around the globe.
Following the success of its DeFi Hackathon earlier this year, Solana is expanding its reach with regional and use case/vertical tracks in China, India, Eastern Europe, and Brazil. Each track will have its own set of supporting projects and a panel of judges, offline workshops and events.
"It is exciting to watch the blockchain ecosystem adapt as it continues to make significant progress. That is why we are hosting the third Hackathon," said Anatoly Yakovenko, President of the Solana Foundation. "We want to be a part of the development of projects spanning across nations as we believe they will be invaluable in unlocking the potential of blockchain. It is the foundation's goal to provide the additional help these projects need to support and grow our community."
The Hackathon offers a global prize pool of $400,000 and potential seed funding, increasing the prize pool up to $1 million. There will be DeFi, Web3, and NFT tracks, each with 1st, 2nd, and 3rd place winners who will receive $20k, $10k, and $5k prizes in USDC-SPL, respectively.
Regional tracks offer additional prizes for teams from their respective countries, including:
Eastern Europe (and CIS) track with the largest prize pool of $155,000, which includes partners Hacken Foundation, Gate.io, and individual grants from Serum, HAPI, Velas, and Akash Network.
The track will be supported by 1inch Network, 3Commas, AAVE, Waves, ForkLog, BeInCrypto, Incrypted, Zerion, Bitfury Crystal, Solstarter, MXC, OKEX, HSE and ITMO universities, and Innopolis Innovation Center.
The Eastern Europe track will include a special event dedicated to the Hackathon opening ceremony. Stay tuned for the announcements on Solana's and partners' groups.
China track with $125,000 in prizes.
India track with a total prize pool of $50,000.
Brazil track will be provided with a $25,000 prize pool.
Individual projects will also have the chance to compete for additional prizes with support from MultiCoin Capital, DSRV, Nonce, Raydium, and Serum, as well as a Grand Champion who will win $50,000 USDC-SPL. Judges and speakers will includeBalaji Srinivasan, Kevin Rose, Sam Bankman Fried, Robert Leshner, Anatoly Yakovenko, Meltem Demirors, Jason Choi, Tegan Kline, Kyle Samani, Santiago Santos, Ledger Status, Tarun Chitra, Imran Khan, James Prestwich, David Nage, Arthur Cheong, Crypto Messiah, and David Ratney.
The Solana Season hackathon is a competition in which projects will be judged on their technological merit without regard to legal viability and will be open to any Solana-related use case. Hackathon participants will create software solely for the purposes of evaluation by the judges as part of the competition and not for commercial deployment or release as part of the Hackathon. Following its completion, any Hackathon projects that are interested in building on Solana full-time will have the opportunity to compete for seed funding from venture capitalists, ecosystem funds, and investors.
To learn more about the Solana Season Hackathon, visit: solana.com/hackathon
About Solana
Solana is a Layer 1 proof of stake protocol delivering decentralized scalability and security for Web 3 applications. As the top-performing blockchain selected by projects with high user activity and transaction volumes, Solana is able to achieve breakneck speeds for processing transactions at average costs less than $0.0001. Founded by former Qualcomm, Intel, and Dropbox engineers in late-2017, Solana is the first web-scale blockchain capable of supporting the future growth of decentralized apps, exchanges, platforms and more.
The list of Eastern Europe and CIS track judges includes:
Dyma Budorin, CEO & Co-Founder Hacken Foundation.
Greg Osuri, CEO & Founder Akash Network.
Dona Mara, Co-Founder HAPI Onchain Security Protocol.
Roman Cherednik, Chief Technology Officer Velas Network AG.
Anton Bukov, Co-Founder of 1inch Network.
Kyrylo Chykhradze, Product Director Crystal Blockchain.
Dmitrii Tarasov, Head of RnD 3Commas.
David Kartojal., Software Engineer AAVE.
Vlad Likhuta, Commercial Director Forklog.
Alexey Pupishev, Technology Evangelist Waves Platform.
Dmitry Plakhov, Association of blockchain developers of St. Petersburg.
Alexey Nitsa, Director of accelerator programs at HSE Inc.
Kirill Plugin, ITMO.
Zhi Ko, COO of Solstarter.
Ali Nuraldin, CTO & Co-founder of Opium Team.
Vadim Koleoshkin, Co-founder of Zerion.

Mikhail Goryunov
A proven leader, successful at establishing operational excellence and building high-performance teams with a sharp focus on value creation and customer success.