Become a crypto master
Become a crypto master
Learn everything about crypto,
trading and bots
Learn everything about crypto, trading and bots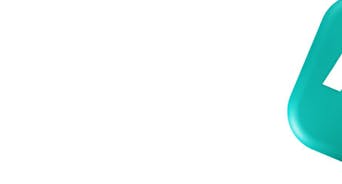 The Power of Retail Traders
From

DATE PUBLISHED: APR 16, 2021
DATE UPDATED: JUN 20, 2022
Start Trading on 3Commas Today
Get full access to all 3Commas trading tools with free trial period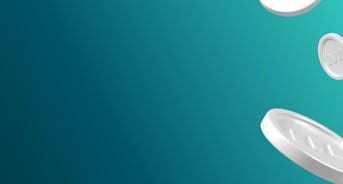 The media regularly discusses news about how some hedge funds earn massive returns by trading stocks or cryptocurrencies while stories about traders with small deposits are not so popular; and in our opinion, they shouldn't be.
Today we will tell you how 4,056 traders united under the 3Commas banner took 5th place in the Binance Futures trading contest, beating 99% of other teams, including professional traders.
Foreword
3Commas has an extensive set of tools that enable users to execute the most profitable trading strategies possible. Connected with a reliable exchange like Binance, 3Commas' tools make it possible to achieve great trading results.
Those who showed the highest realized profit became the winners of the Binance Futures trading contest.
Let's take a look at the numbers and statistics
The 3Commas team's trading volume throughout the 2 week-period of the contest equated $2,137,972,735.12 (we would have hit 1517th place on the Forbes list), and on average each participant traded $527,113.59.
Here are some statistics for the 3Commas instruments:
Obviously most of our users prefer to automate trading with the help of our bots. And if the number of unique users of smart trades can still somehow compete with the number of bot users, then the trading volume of DCA bots is significantly higher than that of other instruments.
Some users executed more than 30,000 trades within the contest period, while the absolute record holder fell just short of 40,000 – his result was 39,053 trades within two weeks or 1.9 trades per minute. Phenomenal!
The most profitable trade had statistics: maximal drawdown – $5.11, maximal fixed profit – $13,515.17. Now this is a super result with an excellent risk to profit ratio.
The most profitable DCA bots used built-in strategies (not personal TradingView signals or manually opened trades). The best average profit per trade was shown by the bot with the following settings:
Indicator: RSI
Time frame: 15 min
RSI level to open a trade: 77
Strategy: TradingView
Time frame: 5 minutes
Type: Strong Buy
Strategy: TradingView
Time frame: Cumulative
Type: Strong Buy
Let's go back to statistics. Sometimes 3Commas holds tournaments where we choose the winners according to their trading volume. Users with modest deposits often ignore these facts, thinking "my couple thousand dollars can't compete with these whales and millionaires!". The answer lies in the 3rd column of our statistics table. The average trading volume of the participants who use bots is on average 2 (GRIDs) to 4 (DCAs) times higher than the one of participants who only use the Smart Trade terminal.
And now let's get to the most interesting part. Do you think there is a correlation between Bitcoin's price and the total trading volume of the participants? Let's have a look!
Unfortunately, we did not notice any correlation but the trading volume increases during the strong market movements. Perhaps, it is associated with the achievement of some extreme indicators that forced the bots to open trades.
As we can see from the statistics, the combination of retail traders and the right instruments can achieve phenomenal results!
We thank Binance for a great tournament and congratulate all participants. We hope to see you at our next events!

Mikhail Goryunov
A proven leader, successful at establishing operational excellence and building high-performance teams with a sharp focus on value creation and customer success.
Free access for 3 days
Free access for 3 days
Full-access to PRO plan