Become a crypto master
Become a crypto master
Learn everything about crypto,
trading and bots
Learn everything about crypto, trading and bots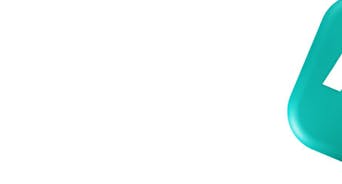 The "Meme Economy" of Cryptocurrency Advertising
From

DATE PUBLISHED: FEB 21, 2021
DATE UPDATED: JUN 20, 2022
Start Trading on 3Commas Today
Get full access to all 3Commas trading tools with free trial period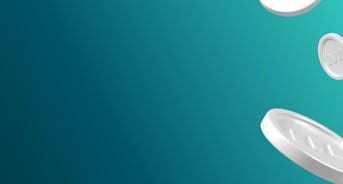 Dogecoin's surge in popularity represents a huge consumer shift in retail investing and with it, the way that we market to these new consumers. More than ever, younger consumers are looking to enter the markets because of apps that made investing easier like Coinbase, Robinhood, and Cash App. These apps have discovered that this new cohort of consumers that range from late teens to early thirties interacts with the world differently. Social media is a key battle ground for these apps to get new customers, with people now glued to their phones spending hours per day on Instagram, Tik Tok, and SnapChat.
On a forum called WallStreetBets on Reddit, the seeds to the Dogecoin boom were laid through the pumping of GameStop, AMC, and other highly shorted stocks through an almost decentralized version of a hedge fund. After Robinhood shutdown trading to many of these stocks, investors who were looking for new places to put their gains found a fun new target: Dogecoin.
Originally created as a joke, Dogecoin was co-founded by IBM software engineer Billy Markus and Adobe software engineer Jackson Palmer, who set out to create a peer-to-peer digital currency that could reach a broader demographic than Bitcoin, officially launching on December 6, 2013. Most importantly, beyond their tech, Dogecoin had a cartoon Shiba Inu dog as its mascot. The currency gained a huge cult popularity, mainly because it was a fun and less serious atmosphere than the Bitcoin space at that time. Throughout cryptos brief history, Dogecoin has had a serious of a few massive pumps and dumps. Since no real development is behind Dogecoin, it'd seem to be nothing more than a worthless digital token.
However, if you look at the list of highest market capitalizations in the cryptocurrency Dogecoin stands at #12 with an $8.5 billion market cap. How much of that value is based off the meme itself? After Robinhood slowed trading to the hot WallStreetBets stocks, the power of the meme came out in full force. Soon, Reddit, TikTok, and Snapchat were flooded with the Shinu Ibu and Dogecoin took off to all new highs. Retail investors expressed resoundingly that they didn't care about Dogecoin's lack of a team, direction, or overall development. Surprisingly, the value has held strong over the past few weeks even while the stocks that started this whole situation have plummeted. Long term, Dogecoin may return to its pump and dump ways but advertisers in the crypto space would be foolish not to take note of what we're watching!

Mikhail Goryunov
A proven leader, successful at establishing operational excellence and building high-performance teams with a sharp focus on value creation and customer success.
Free access for 7 days
Free access for 7 days
Full-access to PRO plan