Become a crypto master
Become a crypto master
Learn everything about crypto,
trading and bots
Learn everything about crypto, trading and bots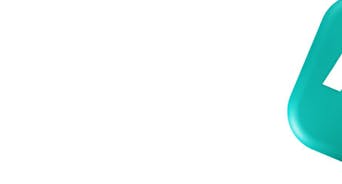 How to Get Started with Binance Smart Chain (BSC)
From

DATE PUBLISHED: DEC 8, 2021
Start Trading on 3Commas Today
Get full access to all 3Commas trading tools with free trial period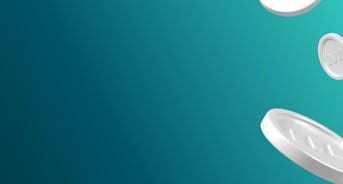 How to get started with Binance Smart Chain (BSC)
The first thing you need is a wallet. You have plenty of wallets to choose from, but how do you transfer funds to the chain? You can transfer them from a Binance account or via the Binance Bridge. The last step is choosing a project to participate in. You can see a shortlist to get started with BSC below.
Choose and create a wallet. MetaMask, TrustWallet, or Binance Chain Wallet are great options to start.
Top up your wallet. You can withdraw BSC coin Binance from the exchange or transfer using Binance Bridge. 
Select one or more DApps available on BSC. For example, PancakeSwap or Venus. 
Let's talk about the general steps and discuss specific steps in detail.
How to use Binance smart chain?
To start using DeFi on Binance Smart Chain, you need to buy a cryptocurrency and transfer it to your crypto wallet. To do this, you can register on the Binance exchange. You have to purchase crypto to move it to your wallet in Binance Smart Chain.
On Binance, you can buy cryptocurrency with a bank card through P2P trading or C2C trading. Purchase Windowolutely safe and takes no more than 5 minutes, the commission in P2P  —  no more than 1%, in C2C  —  3.8%.
Starting with a Smartphone / Mobile Phone 
If you use a phone, the most convenient way for you to start is the Trust Wallet. This is the official product of Binance Crypto Exchange. To take advantage of the Binance Smart Chain, you will need to activate your DApp browser in the Trust Wallet app.  
How do I activate the DApp Browser?
Open the Safari browser on your phone or tablet
Enter the URL: trust://browser_enable
In the window that appears that says: "Open a window in Trust?" click on the "open" button.
Note: Make sure there are no open tabs in your Safari browser when you enter the URL to see the window that appears. Once you covered the step, the DApp browser is enabled in Trust Wallet on your iOS device.
Starting with a Desktop/PC/Laptop
If you're reading from a Windows computer, install the Binance Smart Chain Wallet browser extension. This is an official Binance product. If you're reading from a computer on iOS, you'll also need to unlock the DApp browser after running Trust Wallet.
You can also use one of the many other wallets available on the platform—for example, Metamask in the Chrome browser. In addition to the wallets mentioned below, you can also use Math Wallet, Ledger, TokenPocket, Bitkeep, ONTO, SafePal, and Arkane.
Binance Smart Chain (BSC) Wallets
To interact with BSC, you need a wallet where you can store crypto assets. Binance Smart Chain offers a wide range of wallets that are available to users. Below is a brief description of the famous wallets.
MetaMask
MetaMask is a popular web browser extension that acts as a wallet and an interface for many dApps.
How to install MetaMask 
To get started, you need to install the MetaMask extension in your web browser. The application supports Chrome, Firefox, Opera, or Brave. Let's consider the Chrome browser as an example.
To install, go to Metamask.io and select "Get Chrome Plugin" (get Chrome extension)
In the pop-up installation prompt, confirm that you want to add the extension. Once the MetaMask download is complete, a small fox logo will appear in the upper right corner of your Chrome browser 
Accept the privacy terms by clicking the accept button 
Click the MetaMask logo to start using the browser wallet

You can see your extensions in Chrome by clicking Window > Extensions in the navigation bar at the top of the screen in Chrome. The feature will enable and disable MetaMask.
Trust Wallet
The Trust Wallet app allows you to work with virtual assets anonymously; you don't have to share any data with anyone. Download the wallet from Google Play or App Store on your cell phone or tablet, wait for the installation to complete, and proceed to create a new wallet.
Some DApps, such as PancakeSwap, support Trust Wallet. Trust Wallet is one of the easiest wallets to use. If you need fast, easy, and convenient access to BSC, then you should take a look at this wallet.
Binance Chain Wallet
An equally popular way to access the BSC app is the Binance Chain Wallet. You don't even need to download the app to use it. All you have to do is install an extension in the browser you use. Binance Chain Wallet supports popular browsers like Chrome, Firefox, and so on.
Once you have installed the extension, click on "I do not own a wallet" and set a strong password to continue. Then back up your recovery phrase. 
Binance Smart Сhain swap
If you already have an account on the Binance platform, transferring funds won't be a hassle. You need a few clicks to transfer funds from your Binance account to your wallet. 
Many exchanges support BEP-20 to BEP-compatible wallets transfers. Withdrawing BEP-20 tokens directly, you save time and money (commission costs) by skipping the step of converting tokens to BEP-20.
BSC trading Binance
To get started, go to your wallet that supports Binance Smart Chain Coin and find out the recipient's address. 
Before you start, you must go to your Trust Wallet (or any other BSC-enabled wallet) and find out the recipient's BSC address. It is very simple: just open your wallet, select Smart Chain and click the "Get" button. The address will appear on the screen. Save it, as you will need it.
Log in to your Binance.com account. In the upper right corner, select "Wallet" and click "Browse".
On the wallet page in the upper right corner, click "Withdraw."
After going to the withdrawal menu, select the coin you want to withdraw, enter the withdrawal address (obtained in Trust Wallet), select Binance Smart Chain as the transfer network, and enter the amount you want to withdraw.
After selecting Binance Smart Chain as your transfer network, a pop-up window will appear. It's necessary to confirm your knowledge of BSC and that you understand what you are doing. After passing the test, click "Submit."
The next steps are the same as for any other output. A confirmation screen will appear showing: conversion rate, commission amount, and transaction details.
After confirmation, you will be asked to enter the verification code to confirm the withdrawal.
Your transaction will be processed shortly. The funds should appear in your Trust Wallet (under Smart Chain) within a few minutes after you receive the withdrawal confirmation email. As soon as the funds arrive, Trust Wallet will send you a notification that your tokens have been successfully deposited.
By following these instructions, you avoid the need to convert BEP-2 tokens to BEP-20 and save time and commission costs. Once you receive the transfer in Trust Wallet, you can immediately interact with any DApp or project in BSC.
Binance Bridge
Another way to transfer assets to BSC is using Binance Bridge, which is a bridge service providing access to inter-blockchain liquidity for Binance Chain, Binance Smart Chain decentralized applications, it brings valuable assets to Binance Chain ecosystems. Bridge is a convenient way to transfer digital assets from various blockchains to Binance Smart Chain and Binance Chain (BUSD, USDT, and ETH) Service providing access to liquidity between blockchains.
You can select native tokens from major blockchains like Ethereum or TRON and convert them to wrapped tokens on BSC. The bridge works in both directions. You can track the reserve in the chain, which ensures that wrapped tokens in BSC are sufficiently backed by native tokens, on the Proof of Assets page.
Binance Smart Chain (BSC) Tokens 
The Binance Smart Chain ecosystem supports two token types: the BEP-20 variant, which is native to this blockchain, and Ethereum's ERC-721 variant.
For BEP-20 tokens, users can track the top tokens, prices, volume, market cap, number of holders, and whether the asset is crlity to transfer value between multiple blockchains is gaining momentum every quarter, as blockchains interoperability is one of the problems that third-generation blockchains are tackling.
The reason to support ERC-721 is that several of these tokens are cross-chain compatible. Additionally, some projects may issue half of their tokens on one chain and half on a different ecosystem. Over 5,200 ERC-721 token contracts can be tracked on BscScan, creating a rather intriguing scenario. Here is the list of some popular coins you can use within BSC.
Binance Coin (BNB) is the native token on Binance Chain and Binance Smart Chain. 
PancakeSwap (CAKE) is the leading decentralized exchange (DEX) on Binance Smart Chain. 
Bitcoin BEP-20 (BTCB) is tokenized bitcoin on Binance Smart Chain. 
Binance USD (BUSD) is a stablecoin on Binance Smart Chain pegged to the value of $1. 
C.R.E.A.M (CRM) is a decentralized finance application that allows users to lend and borrow digital assets using their cryptocurrency as collateral.
BSC trading DApps
So, you have a wallet, and you have transferred funds to it. What can you do with the magic internet money? Let's take a look at some of the most popular decentralized applications on the BSC network.
Don't forget that these are just a few of the many apps out there. And there are more and more of these promising new apps every day. 
PancakeSwap
PancakeSwap is the number one automatic market maker (AMM) in the Binance Smart Chain. Like Uniswap and SushiSwap, you can exchange BEP-20 tokens in PancakeSwap.
You can also earn passive income by being a liquidity provider for one or more liquidity pools. When contributing funds, don't forget about impermanent losses. If you want to know what impermanent losses are, make sure to read our detailed guide.
AMM is the backbone of PancakeSwap, but that's not all the features of the app. Among other things, you can also participate in raffles and tokensales, win NFTs, compete for spots on the leaderboard  —  and more!
To understand PancakeSwap features better, you can check a fully-fledged article about the project.
Venus
The Venus decentralized money market allows users to borrow and lend BEP-20 tokens. Since Venus resembles the open-source DeFi protocol Aave or the algorithmic, autonomous interest rate protocol called Compound, you can enjoy an independent interest rate every time. 
If you have spare cash, you can use Venus to earn interest or as collateral to participate in yield farming. Venus can be used to make interest or as collateral for a loan to participate in income farming.
In addition, a decentralized VAI Stablecoin is available on Venus, which is backed by a basket of crypto assets. Thus, Venus is an application that combines the capabilities of Compound and MakerDAO in the BSC network.
Autofarm & Spartan Protocol
Both projects are relatively small yet have great potential.
Autofarm is a yield aggregator in Binance Smart Chain. It's a kind of analog of Yearn in Ethereum. It automatically seeks the best way to get a return on your investment.
Spartan Protocol is a synthetic asset protocol in Binance Smart Chain. Like many other AMMs, it allows you to create liquidity pools for BEP-20 tokens. At the same time, the Spartan Protocol opens up broader possibilities  —  such as creating synthetic assets backed by liquidity pools and lending and on-chain derivatives.
Cream
C.R.E.A.M is simplified from Crypto Rules Everything Around Me, a popular lending protocol in Ethereum ported to BSC. 
Cream Finance is a decentralized lending/borrowing protocol for individuals, institutions, and access to financial services. Being part of the YearnFinance ecosystem, it's an open-source blockchain protocol, serving users on Ethereum, Binance Smart Chain, Polygon, and Fantom. Users passively holding ETH or wBTC can deposit their assets on C.R.E.A.M. to earn yield, similar to a traditional savings account.
Bakery Swap
Another major DEX based on Binance Smart Chain. Investors use the BakerySwap platform to create their own NFTs, steaking, and farming. The main advantages users get are plenty of investment opportunities, great potential NFT projects, and a community of like-minded people.
The fabulous thing about BakerySwap is the BAKE token release system. Only four tokens per block are issued every 3 minutes every day. This explains their low Annual Percentage Yield (APY). Moreover, the BakerySwap BAKE token is deflationary (the purchasing power of the token increases). Perhaps, that's why many experts say that BAKE is one of the most exciting assets in the foreseeable future. 
Another advantage is that BakeSwap has the largest NFT market in the Binance network. Its trading platform grows markedly, and some of its NFTs are selling for over 10,000 BAKE.
BakerySwap has made all of its promises real. Including the NFT marketplace, Dogecoin staking, the BAKE price increase, the addition of pools with a weekly cadence, the creation of a play zone, and the transition to Ethereum blockchain.
The key features of the project are the following:
A large marketplace for interaction with NFT projects
Gamification: Combos (Higher Rewards for Bakery Swap).
Launchpad (IDO): Initial DEX offer
Creating NFTs: Possibility to create your own NFTs 
How to create BSC token
Many traders ask where to buy BSC crypto. You can buy BEP-20 standard coins on any exchange and then transfer them to BSC using Binance Bridge or a wallet. Alternatively, you can create some BSC tokens.
Almost anyone can master algorithms to create their own tokens on BSC blockchain. Binance Smart Chain allows the creation of BEP-20 tokens by ordinary users who are a little familiar with programming.
To create a BEP-20, you must first connect the Metamask extension to the Binance Smart Chain platform. After entering the basic data for the future token (network name, RPC URL, ChainID) you need to open remix.ethereum.org. In parallel, you need to launch the OpenZeppelin contracts tab on the GitHub platform. Then you have to move on to writing the code to create a smart contract.
The BEP-20 token will be ready to use once the contract is deployed. This procedure is paid for with Binance Chain (BNB) coins. Before deployment, you must compile the code. Check if the version of the compiler matches the version of Solidity specified in the code.
Token deployment steps (if using the Metamask extension):
Open the Environment tab on Injected web3. Find the SampleBEP20Token contract in the "Contract" drop-down menu.
Click the Expand button.
In the new window, click "Confirm" to deploy the token.
You can deploy any number of tokens using the method. To transfer created BEP-20s from one wallet to another, you can use the Transfer tab.
Binance Smart Chain (BSC) metrics
Since the developers created the Binance Smart Chain for DeFi projects, one of the key features of the BSC blockchain is its connection to yield farming. Numerous DeFi projects offer users high returns through yield farming. In order to successfully participate in such projects, it's important to be constantly aware of important metrics and news. To keep up to date with the latest BSCscan yield farms news, reports, and other important figures in the DeFi world, you can use BSCscan.com

Mikhail Goryunov
A proven leader, successful at establishing operational excellence and building high-performance teams with a sharp focus on value creation and customer success.