Become a crypto master
Become a crypto master
Learn everything about crypto,
trading and bots
Learn everything about crypto, trading and bots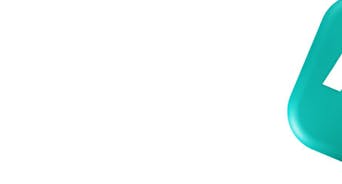 How to trade NFTs on OpenSea
From

NFTs are one of the hottest areas of the crypto industry today. A plethora of NFT games and digital art projects are launched every day worth millions of dollars. Meanwhile, major companies like Visa, along with social media influencers and celebrities are joining the NFT movement. However, these digital tokens may seem confusing to those unfamiliar with the field.

In today's article, we will talk about OpenSea — the largest platform for trading non-fungible tokens on the market today. We will review the opportunities this marketplace provides, and talk about how to create, buy, and sell NFTs on the OpenSea platform.
Free access for 3 days
Full-access to our PRO plan, no credit card required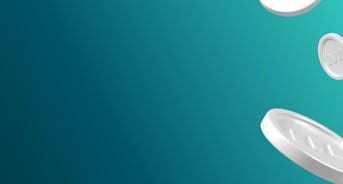 Platform overview
OpenSea is the largest marketplace for listing and trading digital collectibles. It features gaming items from a wide variety of blockchain games, digitized artwork, and other digital assets. The platform was launched in 2017 and supports Ethereum-based ERC-721 and ERC-1155 tokens.
To use the platform, you need to choose one of the supported cryptocurrency wallets. You can choose between Metamask, CoinbaseWallet, Portis, Formatic, Dapper, TrustWallet, Opera, and more.
Filters are available on the platform for users to easily and quickly find the tokens in which they are interested. Today the platform supports Ethereum, Polygon, and Klayth networks, and collectibles can be purchased with either ETH or a bank card through the MoonPay service. In the "On Sale In" tab, users can also scroll through the NFTs available for purchase with other cryptocurrencies.
By integrating with Polygon's second-layer solution, users can now save on transaction fees. NFTs available for purchase in Polygon are marked with a corresponding logo on OpenSea so they are easily identifiable.
More than 135 collections are available on the platform, and NFTs are presented by category. The "Categories" tab allows you to select asset types such as art, sports, music, virtual worlds, domain names, collectibles, utilities and game cards. Also, in the "Collections" tab, you can choose to display only certain NFT collections.
Statistics
According to a recent report from Dune Analytics, the platform's August 2021 trading volume exceeded $3.4 billion, up from $326 million in July. More than $1.65 million NFTs were sold throughout August, and the number of active users reached 218,000.
Due to Ethereum network's high fees, OpenSea integrated the Layer 2 solution — Polygon — to attract more users. The total trading volume on Polygon exceeded $23.5 million in August 2021 and the number of active users utilizing this network amounted to more than 54,000.
Buying an NFT
To buy an NFT on the OpenSea platform, connect your wallet and take advantage of the filters to find and select the token you'd like to purchase. In the opened window, you will see all the information about the selected NFT — its price history, transaction history, and additional information depending on the type of asset and its intended use.
It is worth noting that there are several possible purchasing options available on the platform:
Purchase at a fixed price
Dutch auction
English auction
While the first case is self-explanatory, both types of auctions have their own intricacies of which potential buyers should be aware.
In a Dutch auction, the seller chooses the initial and final price and the auction's duration. The idea is that the seller specifies a starting price that is higher than what is expected by the market and the price decreases over time. You can pay the highest price by clicking "Buy now," or you can wait to buy a token at a price you find attractive.
On the other hand, an English auction is a traditional auction, where the token goes to the highest bidder. To participate in auctions, you will need wETH (Wrapped Ethereum), which can be obtained through conversion on OpenSea.
To purchase an NFT at a fixed price, click "Buy now" and "Checkout", then follow the steps prompted by the cryptocurrency wallet of your choosing. When using the platform for the first time, additional steps may be required to approve and sign transactions.
If you want to place an offer, click "Make offer" and specify the desired price along with the expiration time of your offer.
Creating an NFT
OpenSea also allows you to create your very own NFT for sale. To create your own NFT, head over to the "Create" tab in the top right corner of the screen. First, add the digital file you want to use, enter the name and a description for your future token. Then select the network in which you want to create your token and click "Create". After the token is created you can put it up for sale.
You can also add different characteristics to your NFT or add it to one of your created collections. Additionally, in the future creators will be able to create multiple copies of the same NFT.
Selling NFTs
To sell NFTs, navigate to your OpenSea account and select the token you wish to put up for sale. Click "Sell", and you will be directed to select your selling method. When selling at a fixed price, specify the NFT's value at which you'd like to sell. To start a Dutch auction, select "Include ending price" and then specify the starting price, ending price, and duration of the auction. You also have the option of holding an English auction and creating collections of multiple tokens.
Additional settings allow you to choose a delayed sale of your NFT. The privacy function, if activated, hides your token, making it invisible on the marketplace.
Once your listing is set up, click "Post your listing" and pay the associated transaction fee. It is worth noting that this fee is paid only once, and all subsequent postings of your NFT will only require a digital signature. Once the token is listed it can be edited at any time.
Conclusion
OpenSea is the NFT market leader in terms of trading volume, active users, and available token collections. The possibility to create your own NFTs makes it attractive for artists, musicians, celebrities, and average users alike. In the future, OpenSea developers plan to add support for more networks, which will undoubtedly raise the platform's popularity and attract additional liquidity to the NFT market.

Mikhail Goryunov
A proven leader, successful at establishing operational excellence and building high-performance teams with a sharp focus on value creation and customer success.
Free access for 3 days
Free access for 3 days
Full-access to PRO plan, no credit card required
Full-access to PRO plan, no credit card required