Become a crypto master
Become a crypto master
Learn everything about crypto,
trading and bots
Learn everything about crypto, trading and bots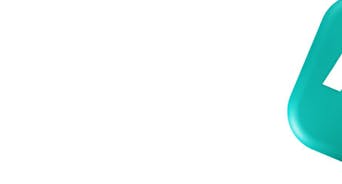 How to Trade NFTs on OpenSea
From

DATE PUBLISHED: MAR 24, 2023
DATE UPDATED: MAR 31, 2023
If you ever wondered how to trade NFTs on OpenSea, this article is right for you. We shed some light on various aspects of non-fungible tokens and digital art traded on OpenSea and explain how you can trade NFTs on OpenSea. Once you read the write-up, you'll understand how to buy, sell, and create NFTs on the world's leading NFT marketplace.
Start Trading on 3Commas Today
Get full access to all 3Commas trading tools with free trial period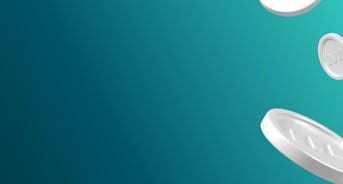 Trading NFTs on OpenSea: A Quick Overview
If you want to buy an NFT on OpenSea, stick to the following steps.
How to Trade NFTs on OpenSea: Buy NFTs
Go OpenSea [double-check the website url is correct if you're typing manually]
On the top right of your screen, right-click on the [Wallet] Icon
Choose any wallet like Metamask
Create, Connect, and Sign using Metamask
Explore the list of NFTs by clicking on [All NFTs] right after [Explore]
Once you spot an NFT, choose [Buy Now], [On Auction], or [Buy with Card] 
Buy instantly or make an offer to buy your NFT on OpenSea
If you want to sell an NFT on OpenSea, stick to the following steps.
How to Trade NFTs on OpenSea: Sell NFTs
Go to OpenSea
Choose the [Wallet] icon
Head over to your inventory
List your NFTs from the inventory
Pick the OpenSea NFT trading model 
Sell your NFTs on LooksRare
Trading NFTs on OpenSea: Explained Step-by-Step
To get started trading NFTs on the OpenSea NFT marketplace, go to the OpenSea website and click on the [Wallet] icon. Choose any wallet from the list to proceed.
Keen to know more about wallets? Check out this guide to start your Web3 journey. 
How to Connect Metamask Wallet to Trade NFTs on OpenSea 
Click on Metamask to create a new wallet if you don't have one or connect your existing wallet.
Click on the [Connect] button to check the terms & rules pop-up window. Next, accept the terms either by clicking [Accept and Sign].
Click on [Sign] in your Metamask wallet interface to complete the procedure. Once your wallet is connected and signed, you can explore the platform. You can also connect any other supported interface like Coinbase wallet.
How to Send Ethereum to Your Wallet to Trade NFTs on OpenSea
Assuming you have a Web3 wallet like Metamask, you can top it up with Ethereum [ETH] to buy/sell and cover associated fees. Naturally, you need some ETH to top up your Web3 wallet. You can do so in two ways. 
Metamask built-in interface is the easier one, but you pay a 3.9% commission while having a $1000 weekly purchase limit. You can avoid extra fees by exploring a centralized exchange like Gemini. None of these platforms charge extra commission. Moreover, you can withdraw Ethereum free of charge. Other exchanges like Binance do charge the withdrawal fee. 
How Much Ethereum Do You Need to Trade NFTs on OpenSea?
The formula per NFT buy goes as [The price of your NFT]+[Gas fees]. Consider at least $40 for gas fees, as it's the 2021 average for Ethereum. However, the estimated gas fee can range up to $200 per transaction on peak. 
You can check the current gas fee using the Ethereum gas tracker. Head to the Etherscan page to check on recommended gas prices. OpenSea also supports Solana and Polygon, which both have significantly lower gas fees. 
How to Trade NFTs on OpenSea: Buying Your First NFT 
You can either explore OpenSea scrolling the listed NFTs or spot a specific collection if you already know the name. Let's use the Bored Ape Yacht Club [BAYC] collection as the most prominent NFT collection.
Click on an OpenSea collection from the list or type its name into the search bar.
The new window displays all the details of a collection you clicked on. You will see the current floor price, the highest bid, and volume traded within 24 hours. As of writing, the BAYC floor price is around 76.9 ETH. Assuming the wallet is funded with 76.9ETH + gas fees worth of ETH, you can get the very first Ape and trade NFTs on OpenSea.
How to Trade NFTs on OpenSea: Options to Buy NFTs
You can use the side menu to filter buying options.
How to Trade NFTs on OpenSea: Buy Now
Click the [Buy Now] button to instantly get your NFT at a fixed price. In this case you can trade NFTs on OpenSea, buying directly from the seller. Let's use any APE as an example to showcase how you can trade NFTs on OpenSea.
Pick an NFT and confirm the operation by clicking on [Complete purchase] to get your NFT.
You can either use the same wallet or request the change if you have multiple wallets. Either way, double-check the final address to ensure your NFT arrives at the destination.
You should be careful buying right away, as trading volume on certain collections might pump the price. If the volume on certain collections is temporary, degens call it fake trading volume. Fake volume causes unreasonable price pumps, reducing your chances to trade NFTs on OpenSea successfully.
How to Trade NFTs on OpenSea: Buying On Auction
Bidding is another way to purchase an NFT. To make an offer, you have to click [Place Bid] and follow the instructions below.
Before you bid, you might want to click on the contract address [Owned by:] to check the page of the specific address holding your NFT. This way, you can ensure the holder is a legit user with trackable trading history.
You can use WETH [Wrapped ETH], APE, and USDC for bids. USDC and APE are pretty straightforward bids, unlike WETH. You don't have WETH on your balance by default. To get some, you have to convert your ETH into WETH.
Click on [Add WETH] and convert the amount you want to bid. You can convert ETH from Metamask balance at this stage or buy WETH with a credit card. Place your bid once you have enough WETH, APE, or USDC on your balance. If the seller accepts your bid, the transaction is considered successful, and you now own an NFT.
Sometimes wash traders use encrypted digital file auctions on OpenSea for their own purposes beyond blockchain and art. If that's the case, your chances of getting an NFT tend to zero. Wash traders will try to overbid at any cost. One of the brightest wash trading examples is allegedly the CryptoPunks collection.
For more details on bidding, you can check the official OpenSea guide. 
How to Trade NFTs on OpenSea: Buy with Card
OpenSea stepped ahead and allowed fiat-to-crypto on-ramp just like the Coinbase brand recently did. You can now access direct transactions to buy NFTs via the collaboration with MoonPay.
The fees are as low as 1%, and you can use your regular credit card to bid for NFT. Like previous trades, you place a bid, and if your WETH balance is lower than required, you can buy some using a card.
How to Trade NFTs on OpenSea: Sell Your NFT on OpenSea
If you have some idle NFTs in your wallet and want to sell them, you can trade your NFTs on OpenSea for profits. The steps are pretty straightforward.
Connect your wallet
Understand the listing price to 
Enter OpenSea [Profile]
Pick an NFT in your wallet
List an NFT to Sell on OpenSea
Connect and sign your wallet by clicking on the [Wallet] Icon in the upper right-hand corner. Click [Explore] to see the list of current collections and NFTs listed. This way, you can spot your NFT collection and analyze current prices. Pay extra attention to the [Floor price], as it's the lowest price on the market you can trade your NFTs on OpenSea for.
What is the Price to Sell Your NFT on OpenSea?
To estimate the price that can be set for executing a sell order, you should study the history of recent trades in similar NFTs. To do this, open your NFT and click on the name of the project that issued it.
Alternatively, you can go back to the general list [Browse] and search via [Filter]. Use [Recently Sold] to sort the NFTs for your convenience. Other filters can expand your research as well. Here is the list of some filters and their functions.
Status - Search for new auctions and NFTs, no bids
Price - Search by a specific price range
Quantity - Quantity of NFTs [sets, single copies, or bundles]
Currency - Filter offers by currency [WETH, USDC, APE, etc.]
Trait - Trait-specific search for experienced NFT traders
In the list sorted by this option, look for exactly the same or highly similar NFTs as the one you want to sell. Study the recent sales and average them to get the acceptable price to sell your NFT. 
Once you have determined the price, you can create a sell order and wait for someone to buy your NFT. If you enter your email once the offer arrives, you'll be able to get notifications regarding your NFT status. The email entry is optional, meaning you can refuse, enter it later, or agree immediately. 
If no one buys your NFT for a long time, you can lower the price without canceling the order. Use the [Price Drop] button and specify a new value, which must be lower than the current one. Please note that you can't increase the price without canceling the order. However, you can always use a self-canceling order in advance to save on gas fees instead of canceling manually.
How to Trade NFTs on OpenSea: Listing your NFT
In the upper right-hand corner, click on the circle image to open the drop-down menu and select [My Items]. If you go to the site through a mobile browser, the menu will be in the upper left corner — the icon OpenSea / Account / My Items. Either way, you'll see all the NFTs that are stored in your account.
Click on any of the NFTs you want to list. On the top right of the item page, click [Sell]. You'll be taken to the listing page, where you can set the price and type of sale alike. 
How to Trade NFTs on OpenSea: Creating an Order to Sell NFTs
Once you click [Sell], an item-listing window will be displayed.
You can sell your NFT using several approaches. 
Set Price. Selling the NFT at the fixed price.
Highest Bid. An auction where you set the minimum price. The buyers compete by offering a higher bid. Using the calendar, you can set a sale duration by choosing a default duration or setting a custom duration.
Reserve. Hold your NFT for a specific buyer. Open [More options] and enter a particular wallet address into [Reserve]. This way, no one except that wallet can access the NFT. 
Set Price is a go-to model for most sales. Enable the [Include Ending Price] option to create a self-canceling order. This way, the order will be automatically canceled after a specified time. Why? If for some reason, you want to cancel the order manually, you will have to pay a commission for that.
Use Indicators & Sliders to Trade NFTs on OpenSea 
If you also want to include the [Include Ending Price], you will need to specify a starting price [Starting Price], an ending price [Ending Price], and an [Expiration] date. The price will smoothly decrease for the specified period from the initial price to the final one.
If you do not want to deal with this order type, leave the slider mentioned above untouched, and you will only have to indicate the price at which you want to sell in the [Price] field. The feature defaults as the average selling price for all similar NFTs. However, you shouldn't trust it blindly, as it doesn't always consider all the NFT traits. It's especially true for smaller collections that haven't got traction yet.
Complete the Sell Order to Trade NFTs on OpenSea 
To complete the creation of a sell order, click the [Post Your Listing] button. If this is your first attempt to sell something on OpenSea, you will have to pay a fee to unlock access to your NFT — this is done only once. Eventually, the 2.5% platform commission will only be charged from the amount you get after selling your NFT, implying you won't have to pay a small fee to place an NFT. The signature confirmation fee stays forever. 
How to Trade NFTs on OpenSea: Create Your Own NFT 
You can create NFTs on the OpenSea platform and sell them later. Here's a quick bullet list on how you can create your first NFT on OpenSea.
Click the [Create] button in the upper right-hand corner, and sign the transaction. Upload your multimedia file like images, video, audio, etc. The cap size is 100 MB. 
Fill in the collection-specific information like a name, social links, description, number of NFTs created, blockchain reference, etc.
Click on the [Create] button and confirm the transaction
You can add different characteristics to your NFT or add it to one of your created collections. Additionally, creators will be able to create multiple copies of the same NFT.
How to Trade NFTs on OpenSea: Why Use OpenSea to Buy and Sell NFTs?
OpenSea is the first and biggest NFT marketplace. As of writing, the marketplace supports Ethereum, Polygon, Klaytn, and Solana blockchains, leaving many other marketplaces behind. 
The dominance means higher liquidity, which is the key to trading NFTs. Simply put, buyers and sellers meet each other much easier if the liquidity is high enough. The marketplace also has various NFT categories available, benefiting creators. Popular categories include 2D/3D art, audio, sports, collectible cards, and featured artists. 
You can also use other marketplaces to buy and sell NFTs on the most popular blockchains like Ethereum & Solana. Read more about the Solana ecosystem in this dive. 
How to Trade NFTs on OpenSea: Why Are People Buying NFTs on OpenSea? 
OpenSea provides a high tradability output for NFTs across Ethereum or liquidity, to be more precise. Users can rely on the marketplace's name in hopes of trading any asset at any given moment. In other words, users feel confident that any supply will meet the demand blazingly fast no matter what. Such a market frame sets OpenSea several folds ahead compared to competitors.
Closing Thoughts
To state the obvious, OpenSea is the number one NFT marketplace worldwide. With the revenue comparable to Etsy, the company is doing massive work for NFT adoption through easy onboarding, browsing and trading experiences for all talks of users. Despite the high liquidity, ecosystem features, and 4 blockchains supported by OpenSea, other NFT marketplace may tip the scale in their favor and dethrone the Ethereum #1 marketplace.
FAQ
You need an NFT marketplace to trade your NFTs. The most prominent NFT marketplace is OpenSea. You may use OpenSea to trade any NFTs across Ethereum, Solana, Polygon, and Klaytn blockchains.

OpenSea NFT trading requires several steps before you can trade. First off, you need a funded Web3 wallet to make actual purchases.

As of writing, you can use the OpenSea app for browsing purposes only. In other words, you can explore all the accessible collections without buying or trading. To buy or trade non-fungible assets within the platform, you have to use a desktop computer or laptop with full Web3 wallet access.

You can send NFTs just like any other crypto assets. To send your tokenized version of authentic digital art, you should open your Metamask wallet, click on the [Send] button and enter the destination address. The address depends on the network. If you're sending over an Ethereum NFT, you should look for the 0x placeholder.