Become a crypto master
Become a crypto master
Learn everything about crypto,
trading and bots
Learn everything about crypto, trading and bots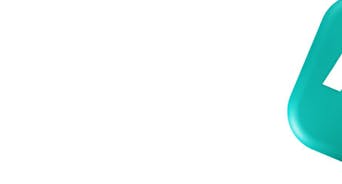 How to Use Binance Chain Wallet
From

DATE PUBLISHED: JAN 17, 2022
A couple of years ago, Binance launched its own blockchain network, so exchange customers can enjoy faster and cheaper trading. But the Binance Chain was unable to process smart contracts at high speed. For this reason, Binance Smart Chain ecosystem was created: it is running separately from the main network.
BCS is a complete framework for building decentralized applications that's compatible with Binance Chain and Ethereum, not to mention other blockchains. At first, it was only possible to work here through Metamask, but since the Binance developers released their own Binance Chain Wallet application. With Binance wallet for Chrome, things got simpler. 
Let's discuss how you can benefit from this wallet and show you the ways to use it. But before we start, it's important to highlight the advantages of the Binance Smart Chain. 
Start Trading on 3Commas Today
Get full access to all 3Commas trading tools with free trial period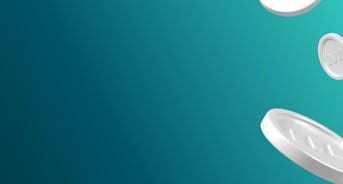 What is Binance Smart Chain?
The Binance Smart Chain network was created by Binance exchange developers. It serves as an alternative to the Ethereum blockchain while offering higher transaction speed and lower fees. It supports tokens of BEP and BEP8 standards, as well as BEP-20. Its smart contracts are also compatible with Ethereum-based dApps (developers can easily transfer projects from the Ethereum network).
BSC only charges a few cents per transaction and the network speed reaches around 300 transactions per second. This is a great advantage over Ethereum's huge transaction fees: at times of network congestion, they can reach over $100. Besides, at its current stage, Ethereum cannot boast a high transaction processing speed. 
So far, many projects (DeFi pools, farms, exchanges) on BSC network work with MetaMask and TrustWallet. But does Binance have a wallet? Sure, it was a matter of time. Released last year, Binance Smart Chain is a great alternative with a pretty similar functionality.
What is Binance Chain Wallet?
This is an autonomous browser wallet that runs autonomously from the Binance exchange. Based on the Binance Smart Chain, it supports tokens of BEP-20, BEP and BEP8 standards. The wallet is suitable for both trading and hodling. 
How to make a Chain wallet?
You can download the wallet on the official project page. It is compatible with Chrome, Opera and Brave browsers. Binance Chain Wallet for Firefox has appeared recently. No apps for iOS and Android are available.
Once you're on the main page, click on the icon of the preferable web browser, and you will be automatically taken to the download page. The program will ask for permission to install. After a few seconds, you can start creating a new account. This can be done in two ways:
By generating a Binance seed phrase.
By using a Gmail account to register a wallet with tKey.
How to register with a seed phrase
In the first case, you need to create a strong password and write down a mnemonic phrase made up of 12 English words. Then you need to confirm the confirmation of the mnemonic by typing three words from the set in the correct order. After that, you will have access to the Binance Smart Chain Wallet account. The wallet address starts with 0x or bnb depending on which chain it is currently connected to.
The app is compatible with Ethereum and Binance Chain networks. You just need to switch to the desired network by clicking the desired option in the drop-down menu.
How to register with a Google account
You will need a valid Google account to enter the site then generate an access phrase. Create a password, save the mnemonic, pass verification and an account will be created. Developers can use CustomAuth to create fully customizable authentication processes using the core Torus infrastructure. Perhaps this method is more secure, but an inexperienced user will most likely find it difficult to figure out how to configure access using tKey.
Security and backup keys
The first security rule is never to store the access password and seed phrase in an electronic form on your hard drive. Write them down both on a piece of paper and store it in a safe place. Before creating a wallet, check your computer for viruses, otherwise, data can be stolen via spyware. 
Do not tell anyone the mnemonic and access password - only scammers can demand them. For full operation, the only thing you need to provide is your BSC BEP20 wallet address. If you are waiting for a Binance Chain transfer, provide an address that starts with bnb.
You should also save a private access key so that you could manage your balance through the interface of another wallet. To do this, you need to:
Press the button with three dots next to the address.
Re-enter the password and copy the secret key.
Under any circumstances, do not share the secret key! Anyone who knows it can steal assets from your account.
Setting up a Binance Chain Wallet
If you have already used the Metamask wallet, you will easily figure out where to find the Binance Smart Chain wallet address. The public key is located above the balance.
By default, the BCS network is activated, and the amount of its native token is displayed. You can add other coins supported by this ecosystem to withdraw them through the Binance exchange with a minimum commission. When switching to the Ethereum network, balance in ETH is displayed.
Adding new coins
To add tokens of BEP-2, BEP-20 or ERC-20 standards, click the cross at the bottom of the interface, and you will see a window with the list of supported cryptocurrencies.
Check the box next to the desired asset, and it will automatically be added to the wallet's home page. If the token is not listed, go to the "Your Assets" tab to add the coin manually. To do this, you need to know the contract address. You can find it using the name of the token on a blockchain explorer (EtherScan or BSCScan). 
How to fund your BNB wallet?
After connecting your wallet to the Binance account, you can manage funds easily. To send money to a wallet, click the "Receive" button, copy the address and inform the sender, or transfer assets yourself from another wallet. When making a transaction from a mobile wallet, it is more convenient to use a QR code. Next to the address, there is also a button for copying the public key.
With the Wallet Direct feature, you can link the Binance Chain Wallet address to your Binance exchange account to facilitate the transfer of assets between the exchange deposit and the wallet.
Other features
Once you open the Binance Chain Wallet, you will see various options on the main page:
Account Address. Click the numbers to see the full address or press the button to copy your wallet address. 
BSCScan (the arrow sign). Fast access to Binance block explorer where you can check your transactions in detail.
Staking. To stake your tokens, you can click the corresponding button - it will take you to the Staking page. 
In order to stake, you will need to choose a validator and click on the Delegation button against it. Choose the amount of tokens to delegate and click on the approval button.
You can check your delegation details from the My Staking tab.
Export Private Key – Copy/download your private keys from here.
Manage Connected Sites – Remove (single/multiple) connected sites.
Rename – Use this option to rename your account.
Wallet Direct – Check the Binance exchange account connected to your Binance Chain Wallet.
How to sync Binance Chain wallet with PancakeSwap?
Binance Chain Wallet is fully compatible with Binance Smart Chain. You can connect it in just a minute to activate staking, use swaps and work with decentralized applications. The interface for DApps connection is almost the same, but not every application supports this wallet. For example, on the Uniswap website, it is impossible to obtain the approval status for the Binance Chain Wallet - the service simply does not see it.
The PancakeSwap supports Binance Chain Wallet. To find and configure the connection, click More and select the desired wallet. In the upper right corner of the screen, a window will pop up asking you to connect. Confirm login, and the wallet is synchronized with the application, you can start earning.
Advantages and disadvantages of Binance Chain Wallet
Generally, Binance Smart Chain wallet extension is a worthy alternative to MetaMask and browser wallets alike because it features similar functionality and allows managing a wide range of tokens. 
Convenient interface 

Easy to set up

Support for three blockchains

Ability to sync with Binance account and decentralized apps

Cannot connect to Uniswap and some other DApps on Ethereum

No mobile applications for iOS and Android

Only BSC and Ethereum networks are supported, which is subpar to MetaMask and TrustWallet
Conclusion
Binance Chain Wallet is a handy crypto wallet that will be equally efficient for both newbies and seasoned traders. It is a safer alternative to storage directly on Binance because your funds stay safe even if the exchange gets hacked or blocks access to your wallet.
FAQ
Binance is a crypto exchange that allows users to create accounts and generate online wallets. Their hot wallets are suitable for regular trading and transfers.

It depends on the blockchain used. Unless a network is congested, a crypto transfer takes a few minutes. 

It is mostly used for operating assets on the Binance Exchange and PancakeSwap. 

Mikhail Goryunov
A proven leader, successful at establishing operational excellence and building high-performance teams with a sharp focus on value creation and customer success.