Become a crypto master
Become a crypto master
Learn everything about crypto,
trading and bots
Learn everything about crypto, trading and bots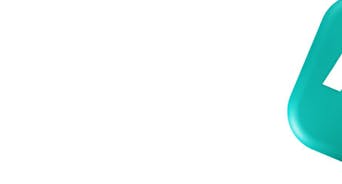 Battle of the Robots
From

DATE PUBLISHED: NOV 12, 2020
DATE UPDATED: MAR 24, 2023
Start Trading on 3Commas Today
Get full access to all 3Commas trading tools with free trial period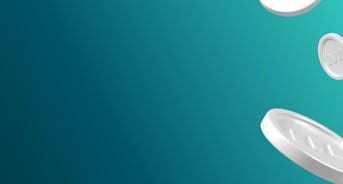 Create the most profitable DCA bot to win a prize!
Contest period
12:00 PM UTC 16th November  – 12:00 PM UTC 14th December
Winners to be announced 16th December 2020
How do I participate?
Create DCA bots;
To register to take part in the contest
Launch the bots when the contest begins at 12:00 PM UTC, 16th November.
If you decide to participate in the contest after the 16th November start date, you'll still need to register as above: create DCA bots, register via a Google form, launch the bots.
When the contest ends at 12:00 PM UTC on the 14th December, the profits will be calculated, taking both realized and unrealized profits  into account.
Which exchanges are supported by the contest?
You can trade ONLY on Spot exchange markets (no Margin or Futures). The following exchanges are supported for the contest: Binance, Binance US, Coinbase, Bittrex.
How will the winner be determined?
The winner will be determined by the percentage of profit from the maximum amount of funds used by the bot.
Profit – the ratio of realized and unrealized profit to the maximum amount of funds used by bot.
Example: A bot has 20 safety orders, but only 10 of them were executed in the process. All 20 safety orders will be taken into account when calculating the profit.
TL;DR: All orders placed are used when calculating profits, if the price has not reached the price of the safety order, this order will still be taken into account.
Conservative Gordon Bot will represent 3Commas.
What are the rewards?
1 place – PRO subscription for 6 months + merch + airdrop + NFT
2-3 place – PRO subscription for 4 months + merch + airdrop + NFT
4-5 place – PRO subscription for 2 months + merch + airdrop + NFT
Anyone who trades better than our Gordon Bot gets two weeks of PRO subscription + airdrop.
The size of the airdrops are TBA
Any more rules?
A contestant can create between 1 and 4 long bots;
You can trade with any of the available spot trading pairs;
Bot settings can be changed during the contest, including the possibility to stop the bot and change the accumulated profit currency;
Applications must be submitted before the 16th of December;
Each of your bots will be a separate entity on the leaderboard;
Awards and prizes are not cumulative, therefore, 1 participant = 1 award. For example: if a single participant gets both 1st and 2nd place, they only receive an award for the 1st place, and the award for the 2nd place goes to the next applicant;
Only bots registered in the application form are eligible for the contest;
If a participant has an open position by the contest completion date, it will be automatically counted when calculating the results (applies to both positive and negative trades with unrealized profit);
Trades cannot be canceled;
Non-compliance with the rules will mean disqualification of a participant and removal of all of their bots from the contest.
Permitted DCA bot settings:
You can only trade on spot markets
Bots using Marketplace signals are allowed
Any condition to start a trade (including manual) is allowed
Bots can only be run on these exchange accounts: Binance, Binance US, Coinbase, Bittrex, and Paper Account
Permission is granted to use all available spot trading pairs from the exchanges listed above in clause 4.
Only long bots can be used
We wish you the best of luck for the contest!
Links
Google form: https://docs.google.com/forms/d/1X-4hZECy895PLi8trj-Tk_M9A_SJr6KIkD6KYDeh948
Telegram channel: https://t.me/commas
Telegram chat: https://t.me/Community_3Commas
Twitter: https://twitter.com/3commas_io
Facebook: https://www.facebook.com/3commas.io
Leaderboard: https://3commas.io/contest

Mikhail Goryunov
A proven leader, successful at establishing operational excellence and building high-performance teams with a sharp focus on value creation and customer success.