Become a crypto master
Become a crypto master
Learn everything about crypto,
trading and bots
Learn everything about crypto, trading and bots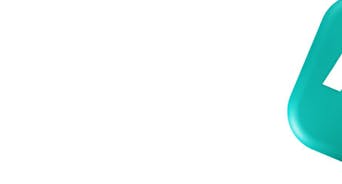 The Best Binance Crypto Trading Bots 2023
From

DATE PUBLISHED: SEP 15, 2022
DATE UPDATED: JUN 19, 2023
Picking the best bot is one of the most challenging tasks once a trader wants to automate trading. This article explains why trading automatization matters in crypto, describes multiple bots, compares them, explains which criteria are the most important when opting for a bot, and so much more.
Start Trading on 3Commas Today
Get full access to all 3Commas trading tools with free trial period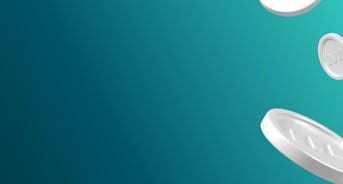 Let's start with a quick comparison of six Binance trading bots first and evaluate these & other bots in detail later on.
| | | | | | | |
| --- | --- | --- | --- | --- | --- | --- |
| | | | | Most Affordable Pricing Option | | |
| | | | | | | |
| | | | | | | |
| | | | | | No need for exchange connection | |
| | | | | | | |
| | | | | | | |
| | | | | | | |
Why Binance Trading Bot?
A crypto trading bot is software that helps you automate your trading strategies. In other words, bots automatically execute orders on your behalf, using trading strategies you embed in them.
Once the crypto market was in its earliest stages, and the whole world was a greener place to be, algorithmic traders used bots for the largest assets like BTC, ETH, and some stablecoin to arbitrage. But nowadays, over 90% of the whole crypto market, including Binance trading, is in fact automated trading. Even less prominent and small-cap assets experience bots trading on someone's behalf. 
To sum it up, if you're not using the bots' help, you might struggle to compete with them trading manually. This, in turn, pushes you into an unfavorable position with either lower returns or losses. No human can beat algorithms over the long run, as bots trade 24/7, compensating for possible performance slumps if competing with top-notch traders. 
Luckily, getting started with a crypto trading bot is easy. The biggest challenge is the software provider you should choose. Things might become quite complicated when you compare options, which is why we've collected, described, and made a list of the industry's most prominent names to help you out. 
Best Bitcoin & Automated Crypto Trading Bots for Binance: A Detailed Breakdown [More Bots]
This section describes six already mentioned bots and adds a few more to explain all of them in detail and break down the key features each has. 
3Commas — Best Binance Bot Overall
3Commas focuses on product quality to make trading a safer and less risky industry for a retail trader. A large spread of options is what makes it one of the best if not the best platforms to use daily.
The 3Commas platform has some of the most efficient Binance bots, offering comprehensive features along the way. The platform has been helping traders with digital assets for a long time now and capitalizes on innovative software, including a number of customized bots, as well as a range of technical indicators (in collaboration with TradingView).
This trading automation platform targets traders of all talks — from fresh newbies to hard-end pro traders. While features like Copy Trading are designed for less experienced users, you may also find advanced features for experienced traders. 
A wide range of trading indicators like MM, BB, RSI, and more help traders around the globe boost their trading results on a constant basis, while backtesting and paper trading helps them build new strategies and test theories. In other words, you can perform a comprehensive backtesting strategy, in order to successfully run your trading program.
Bots for all crypto markets, be it a bull, bear, or sideways phase

Unique options bot 

Responsive customer support to answer any questions 24/7

Smart & Copy Trading features

Bot presets, signals & marketplace

Next-level data feeds, educational materials & FAQ section

Smooth learning curve for newbies

Test out Pro features 3 days straight for free

Integrated 23 major crypto exchanges, including Binance

Paper trading only available for subscribers

Interface might take some time to get used to it
Murdex — Best for Small Deposits
Murdex makes trading super simple and easy to use, thanks to their Binance bot. Even though you can register with this Binance bot whether you are a long-term investor or a trader, the platform focuses on longer time frames and provides more benefits for investors as a result. It really matters when you check how the pricing structure works.
The pricing structure is perhaps the biggest differentiating factor for Mudrex and is nothing short of revolutionary. Some bot platforms charge a high fee regardless of the amount you invest, others use a subscription model to charge monthly or yearly. This might seem unfair both for the creator of the bot and the end-user.
Murdex steps one step further to introduce a brand new model. On Mudrex, instead of a fixed fee, the bot creator decides a % fee amount which is based on how much an investor invests. 
Imagine you use a bot charging a 1.5% fee monthly and invest $400. This way, you would pay just $6 in fees. On the other hand, this option becomes less attractive as your portfolio grows. Obviously, the structure fits newbies with fairly small deposits. Most experienced traders might want to avoid the platform, as the same 1.5% fee for a 20,000 deposit turns into an astonishing $300 monthly. Compared with 3Commas, it's > 20 times [Starter plan] and > 6 times [Pro plan] more expensive.
Eg: Let's say you decide to invest in a bot that charges 2% a month. If you invested 200 USD in this bot your fees would be just 4 USD! Similarly, if you invested 2000 USD, your fees would just be 40 USD.
Using Murdex advanced trading features, you can create unique portfolios, with trading strategies that are consistent. All of their portfolios are available for any kind of investor on the exchange.
Available for US customers

Liquidity aggregated from 8 major exchanges

Custom crypto bot marketplace

Flexible pricing model

Easy to use interface

No exit fees

The website might freeze

Lack of notification alerts
Bitsgap — Best for Sideways Markets
Bitsgap bot is best known for its unique automated trading bot. Many crypto traders with different experience and skill sets are using Bitsgap on a daily basis to maximize returns by automating their trading.
Their algorithm focuses on grid trading, which is perfect for the sideways market due to the logic set it uses. In essence, It distributes your deposit proportionally within a specific trading range. 
You can sign-up within a few minutes and start using Bitsgap Spot & Futures trading bots. The latter opens and closes hundreds of small positions in a day, injecting smaller yet more stable & reliable returns into your exchange trading account. To streamline the process, even more, you can use their brand new mobile app available both for Android and IOS.
Bitsgap bot is designed to maximize your profits via automated bots that have multiple risk-control features like Stop Loss, Trailing UP, Take Profit, and several exit strategies. Moreover, the Bitsgap trading terminal offers you some top-notch tools, while being extremely user-friendly. Overall, this bot provides a smooth crypto trading experience.
A cloud-based solution, so you don't need to download anything

Trade bots are based on a transparent and efficient logic

Risk-free bot trading simulator in paper trading mode

Free crypto signals to subscribers

Backtested Strategies for a quick bot start

A free trial lasting 14 days

The website might freeze

Lack of notification alerts
TradeSanta — Best for Arbitrage Trading
TradeSanta is a solid crypto bot with Binance trading support. The bot shows amazing performance and provides an intuitive dashboard for newbies.
Add to this proper safety measures, a dedicated community, and a tangible effort to maintain a rock-solid reputation and you get software that doesn't stand a chance to many others. TradeSanta is fairly easy to use and has many features to offer.
Open channels with major exchanges might make much more than any technical innovation, as they unlock vital liquidity and pave the way for mass trading. In other words, partnerships are crucial for every crypto trading bot. TradeSanta has amassed quite a company, including Binance, Bitfinex, Bittrex, HitBTC, UPbit, Huobi, OKEx, and Coinbase, to become the niche bot in arbitrage trading. At least, that is what many customers discuss across the web. More exchanges will be added shortly, as the bot seems like conquering arbitrage trading further. 
An unlimited number of bots for $30 monthly

A free trial lasting 3 days

Up to 49 bots using the cheapest subscription

User-friendly mobile app

Marketplace, signals & and all-in-one trading dashboard

You can use presets, build bots from scratch or trade them on marketplace

Average score of 3.7 on Trustpilot

Just 4,000 active members 

Arguable customer support
CryptoHopper — Best for Copy Trading
Cryptohopper is one of the best Binance trading bots that allow you to handle all crypto exchange accounts in a single app. You can trade multiple assets like BTC, ETH, LTC, and more — literally any asset Binance supports.
The platform has one of the most intuitive interfaces across the board and allows you to protect your account with top-tier security protocols. 
Secure protocols & steady protection

24/7 trading bot that uses cloud storage to host its services.

Supports algorithms like RSI, EMA, BB, and more. Overall, more than 30 indicators & 90 patterns.

Real-time performance reports

Paper trading feature.

Free version lacks functionality

Website might freeze from time to time, especially if you have lots of cookies
Pionex — Best for Flexible Trading 
Pionex is best known for a wide range of bot presets, as it offers as many as 16 bots right away. This might be a good platform for traders who are new to trading bots, as users can automate the trades with one of the 16 available bots. Besides, you can build your own trading strategy with the [Set Myself] option. There you can modify the price range or the number of grids.
You can use the grid bot to trade 346 assets available on the platform with fees as low as % 0.05, which is one of the market's lowest fees. On top of that, you get fully-fledged customer support ready to answer any question you may have.
Has a mobile application available on Android and IOS

Fully customizable interface if wanted to

All bots are 

A set of 16 bots available

Competitive trading fees

Liquidity back-up from Binance & Huobi

More than 40 funding crypto assets available

Licensed by US FinCEN

No fiat funding

Poor customer support
Coinrule — Best for Technical Trading
Coinrule is more than a bot — it's a smart assistant, helping you to build a trading bot in the blink of an eye. The platform's approach stands it out among similar software providers, as its logic embraces the needs of all traders, rather than a small focus group.
Intuitive design, a range of supported exchanges, high-end security, reliable data feed, and responsive real-time customer support get the job done and attract both rookie traders and pro investors.
Other features include backtesting of past data, custom crypto trading rules, market indicators to allocate funds easily, and more.
Highly customizable

More than 150 trading presets

Free trial plan lasting 30 days

No fees

The Pro plan costs $449.99 monthly

Only supports 10 exchanges, including Binance, Kraken & Coinbase

No mobile app
Trality — Best for Bot Developers
Trality is quite a new software provider launched back in 2021. It provides users with various trading tools for building their own distinct trading bots, unlike presets offered by other platforms. Trality also allows both new and experienced traders to backtest and live-trade with their built custom strategies.
It's best known for its Code Editor, which is said to be the first web-based Python Bot Code Editor. If you're an advanced trader with coding experience in Python, you can use their code editor to create your advanced strategy. 
In-browser code editor for developers

Drag-and-drop builder interface

Bot creation from scratch

It allows you to deposit or withdraw from your bank account and trade with US dollars.

This spot-Futures Binance bot enables retail investors to make passive income with low risk.

You can rent bots from others for a small fee

Lacks exchanges

No mobile app
Other Bitcoin & Automated Crypto Trading Bots for Binance [More Bots]
eToro
A prominent social trading platform focusing on the social aspect and building massive trading communities. As a result, you can benefit from the community built around the automated crypto investment niche in an automated way  — copy more experienced traders and follow their strategies in no time. The platform has an average rate of 4.2 stars on Trustpilot. 
WunderTrading
Another crypto trading bot platform you can use for free. Traders score crypto bots and the overall experience slightly above the average. Multiple reviews highlight the platform's accessibility and give the overall score of 3.9 out of 5 stars.
Botsfolio
If you have limited trading knowledge and want to automate your trading, Botsfolio might be a pick. The platform helps you to get started and control your trading experience in a rut. Even though Botsfolio supports the most popular crypto exchange Binance, you can't access many other exchanges. Another notable feature is a minimum investment of 1000 USDT.
Quadency
Quadency can help you to manage your digital assets more effectively in an automated way. The platform incorporates multiple tools to amplify your analytics for a reasonable price — you can choose across a wide range of flexible pricing plans. The average score of 4.2 stars reflects the overall user trust fair enough.
Zignaly
Quite a popular yet controversial platform with the average Trustpilot score of 3.8 stars  — despite a number of good reviews, some users are quite skeptical. The overall opinion is positive as users mention powerful tools and a smooth customer experience. 
NAGA
Naga is a social trading platform like eToro. Both platforms target social trading and have multiple good reviews. However, Naga has significantly more positive feedback when it comes to customer support, and the overall experience users have. The platform has a solid rating of 4.4 stars on Trustpilot.
Closing Thoughts
If you're waiting for a perfect moment to automate your trading, 2023 might be the moment. The global macro is on fire, and so do all the markets, including crypto. Binance trading bot fits just perfectly, as Binance is the largest exchange with the highest possible liquidity. 
Auto trading is an excellent way to capitalize on the bull, bear, and sideways markets, especially with reliable trading bots like those supplied by the 3Commas platform.
FAQs
Even though Binance has in-house bots of its own, the exchange allows side trading software integration via API keys. These keys make integration safe & sound for multiple software providers, including one of the most reliable ones — the 3Commas trading automation platform.

You can easily connect your Binance exchange trading account to a bot service provider via API key. The whole process takes a few minutes and is described in detail using the 3Commas Binance trading bot as a prime example.

Most bots trade with a profit of 15-25%. When calculating profits, you should take expenses into account. Expenses might include fees paid, the price of your bot, and electricity. Some bots claim to provide 80% APY, but they either cost a fortune (banks, trading companies, etc.), fail over the long run, or both combined.

Automated trading bots have different features and you can hardly name the best one right away. However, some trading software providers are more reliable & trustworthy than others. 3Commas automated trading platform provides efficient bots to maximize your profits.

Depending on your needs, 3Commas bots might fit your trading style. A wide range of trading strategies, advanced data feed, user-friendly interface, and educational materials powered by reliable bots have no rivals on the market.

Trading bots vary in terms of functions, but many bots can yield you 15 to 25% annual returns, depending on your trading software provider. A prime example of a reliable and trustworthy provider is 3Commas.

Mikhail Goryunov
A proven leader, successful at establishing operational excellence and building high-performance teams with a sharp focus on value creation and customer success.