Become a crypto master
Become a crypto master
Learn everything about crypto,
trading and bots
Learn everything about crypto, trading and bots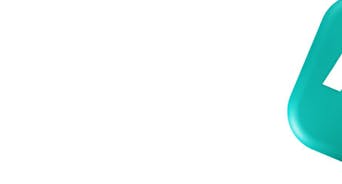 Binance Futures Trading Bot by 3Commas
From

DATE PUBLISHED: SEP 8, 2022
DATE UPDATED: SEP 29, 2022
A preferred instrument among experienced traders, Futures Trading is a market-neutral strategy that can be implemented to profit from either direction of the market. By allowing users to speculate on the future price of cryptocurrencies, derivative contracts can represent the true value of an asset. Ultimately, traders can buy or sell assets at a predetermined price and at a specific time in the future. The buyer of the contract is obliged to buy the asset when the contract expires, and equally, the seller must provide it.

Due to the volatile nature of cryptocurrencies, the significant price fluctuations can either deter traders from investing, or be the secret weapon for making serious gains. Providing a unique opportunity to make profits regardless of the market's direction, price increases can boost future traders' portfolios – but when the market goes red, traders can go short.

Often deployed as protection against spot markets, derivative contracts can be sold high and bought low to profit from price differences. Futures trading disregards the concern for bullish, bearish or stagnant cryptos due to the big gains that can be made from small fluctuations.
Start Trading on 3Commas Today
Get full access to all 3Commas trading tools with free trial period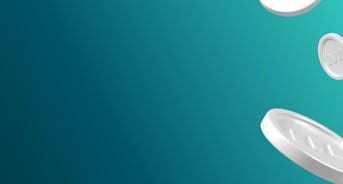 Binance Futures: The King of Crypto Derivatives
Known for being the most liquid derivatives exchange in the market, Binance Futures provides users with the tightest bid/offer spread to aid in the avoidance of unnecessary risk. Boasting more than 28.6 million active users and offering a huge selection of trading pairs and volumes, even inexperienced traders can take advantage of the platform and learn how to trade at their own pace.
Binance Futures review & fees
Being one of the biggest and most popular crypto brands, Binance Futures has received favorable reviews from the crypto community at large. Proving just as smooth and simple to use for traders already using the Binance Spot Exchange, users will find the transition to the Future's platform relatively straightforward. Users can trade over 90 contracts with a leverage up to 125 times (more than any other major platform), funding is only possible with USDT, and fiat deposits can be made through an easy payment method. The maximum fee on Binance Future is 0.04% on any trade. The fees are lower for maker trade or large monthly trading volumes. The Binance Futures fees are 0.04% for market orders and 0.02% for limit orders. The fee decreases the more you trade, starting at 250 BTC of trading volume per month and owning at least 50 BNB.
Binance Futures features
Easy-to-navigate user interface
14 cryptos with over 90 contracts
A wide range of indicators and tools for technical analysis
24/7 customer support
Available on both the App Store and Google Play
Platform compatible with Mac and Windows for PC
Provides Futures, margin, spor, PTP and OTC trading
Two Future platforms offered: USD and Coin Futures
Payment methods: SEPA Bank transfer, Credit Card and more
Built-in wallets for all cryptocurrencies
Insured by SAFU Fund
API available
High trading volume and liquidity
Fiat to Futures option
The Binance Futures sign up process
To set up an account, users must first have an account with Binance Exchange
Head to Binance Futures and log in
Click 'Open Account' to the Bianance Futures interface
Click 'Open Now'
For users without a Binance account, a registration must take place. To do so, click here and fill in the required information, agree to the Terms and Conditions and wait for the activation code and follow the instructions. Then follow steps 1 to 4 above. To deposit fiat or crypto into the platform, users must fund their USDT Futures Wallet by clicking 'Buy Crypto'.
How 3Commas works
Previously, external bots needed to be integrated into each traders' exchange accounts, causing many problems and proving difficult to track across multiple platforms. By removing this friction by introducing automated trading and bots, users can release themselves from hours of tiring efforts and continual execution.
Users must first link their external exchange accounts with the 3Commas platform. Even if users don't plan on using an automated bot, it's a great place to analyze and access multiple coins and accounts at once. However, deploying a bot, whether a customized one, or with a pre-set strategy, on the 3Commas platform is the best way to mitigate risk across all crypto currency exchange accounts. By removing the arduous process of repeatedly logging into each exchange one-by-one and instead setting up a single order on the 3C portal ensures accurate execution of chosen orders under predefined conditions.
Once all applicable credentials have been input, the user can head to the "My Exchanges" section where they will find the "Connect to a new account" button. Here, users will then paste the API key extracted from the gate.io platform to allow 3Commas permission to execute trades on the users' behalf.
Connecting Binance Futures with 3Commas: how to create API keys
Users beware that Binance API keys are only valid for 90 days, which means that users will have to update their API keys' permissions to continue using 3Commas in conjunction with their Binance account. This only takes a few minutes. For accounts that have not completed intermediate verification, will result in the existing API keys being deactivated on 2021-08-23 00:00 AM (UTC), and trading via API connection is restricted.
Step 1: Go to Binance, log in or create an account.
Step 2: Users must have a Binance Futures account.
Step 3: Hover over the Wallet button and click on the Futures menu item.
Step 4: Hover the profile icon in the top right corner and click 'API Management'
Step 5: Name the key – this helps manage keys when there are multiple
Step 6: Click 'Create API' and enter the 2FA codes
Step 7: Edit the API restrictions any enable needed permissions except for 'Enable Withdrawals'. Click save
Step 8: Do not select 'Restrict access to trusted IPs only' as 3Commas leverages various IP addresses
Step 9: Click 'Ok' to confirm. The key will expire in 90 days. This means that every 90 days, Binance will automatically uncheck API key permissions. Users will have to re-enable these settings by editing the API key on their Binance account directly and re-check all permissions selected in the previous steps. Users do not need to create a new API key, Secret and re-link this to 3Commas every 90 days.
Step 10: Connect the exchange to 3Commas to do so, follow the below steps.
Go to 'My Exchanges' under the 3Commas dashboard
Select the exchange to connect
Choose a name as to recognize the exchange account as multiple can be linked
Enter the API Key and Secret Key – best to do this with two browser windows open to streamline the copy and paste process
Make sure not to link the same API more than once. This often confuses users during trading as it will show more available funds than accurate
Add the passphrase – if users don't see this prompt, the exchange doesn't require it, so don't worry. If it does, then make sure to know the unique code for the API as they are all different.
Once all boxes are filled, click 'Connect an exchange' the statistics page will show when it connects
Binance Futures overview
2021 saw the cryptocurrency market explode as trust in the global financial system waned and new money policies contributed to rampant inflation. 2022 is predicted to resume the bull market with major coins surging to new, all-time highs. As the company says: "one does not simply become the leading crypto exchange overnight. Instead, an empire is built one day at a time." This sentiment has proven true; Binance offers a financial platform that offers a huge selection of cryptos, an enormous selection of trading pairs meaning traders don't have to  worry about slippage, and provides an attractive low fee structure and a generous range of leverage for accounts with a balance of $0 to $50,000 – so traders of all holdings can grow their portfolio. However, trading futures holds its power in its ability to make profits regardless of the market's direction as traders can sell high and buy low, or buy low and sell high to benefit from any price fluctuation whilst implementing different strategies. For best results, make sure to connect to the 3Commas platform to gain detailed analytics and insights, the best automated bots and a safe place to manage all your crypto transactions, currencies and trading in one place!

Mikhail Goryunov
A proven leader, successful at establishing operational excellence and building high-performance teams with a sharp focus on value creation and customer success.