Become a crypto master
Become a crypto master
Learn everything about crypto,
trading and bots
Learn everything about crypto, trading and bots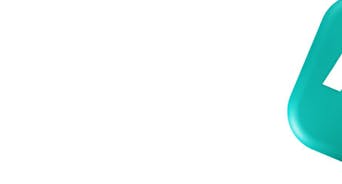 Binance US Trading Bot by 3Commas 
From

DATE PUBLISHED: MAR 9, 2022
Start Trading on 3Commas Today
Get full access to all 3Commas trading tools with free trial period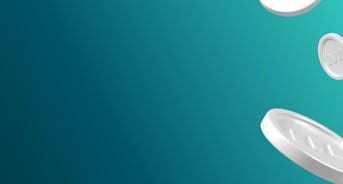 Binance.US is the American partner of the world's leading cryptocurrency exchange, Binance. The original platform stopped accepting U.S. users in 2019, and instead announced it would partner with a U.S. based version. Three years later, and the exchange is inciting investor attention predominantly due to its lower fees and reputable brand.
Offering over 60 cryptocurrencies to choose from, Binance.US is recognized for its easy-to-use buy/sell option for beginners, more in-depth advanced options for professionals and discounts for high-volume traders. However, the company has been under scrutiny and regulatory pressure for it's concerning history, in particular related to money laundering. In June 2021, the FCA banned Binance in the UK, along with Ontario (Canada), China, Europe (for derivatives trading), Malaysia, Japan and Thailand. Whilst Binance.US is available for users in the United States, not all states are included. Connecticut, Hawaii, Idaho, Louisiana, New York, Texas and Vermont are excluded.
Binance.US trading experience
Users can access the platform via an online dashboard or through the mobile app available on iOS and Android. Instant purchases can be made with a debit card, or through depositing fiat currencies via wire or ACH transfer directly into the account. Crypto wallets can also be connected for crypto deposits. To purchase or sell crypto, users can click on the "Trade" button to view market performance or make trades. 
Whilst buying crypto is relatively straightforward on Binance.US, trading can often overwhelm users. The basic trading dashboard offers detailed candlestick charting, live order books, real-time pricing, access to historical orders and multiple order types. The Advanced option offers more order types, as well as a selection of charting tools and integration with TradingView, a popular charting tool. Binance.US offers an OTC (over-the-counter) portal so that buyers can negotiate trades directly with sellers, but this is only available for trades exceeding $10,000. 
Although operating without a native "hot wallet", the platform recommends deploying the free service: TrustWallet to allow users to deposit and withdraw crypto from most popular digital wallets - but users must beware that in the instance any issues arise, Binance.US may not offer any support. 
Whilst the Binance.US portal experience is marketed towards users of all abilities, it is naturally better suited to more advanced traders as beginners have cited feeling frustrated and overwhelmed by the exchange's features and tools. 
Binance.US fees 
Binance.US attracts many users for its low trading fees. Whilst competitors have fees ranging from 0.50% maker/taker fees, on Binanace.US the fees range from 0 to 0.01% with instant buy fees costing 0.50%. Users who hold BNC also get 0.25% trading fee discounts. However, despite the low trading fees, debit card fees are relatively high at 4.5%. Traders would benefit most from depositing funds via ACH or wire transfer as both options are free, although withdrawals from wire transfer cost 15 USD for domestic and 35 USD for international transfers. There is a minimum trade price of $10.
Binance.US security & customer service
Security: offering industry-standard security features that include users verifying their identities to buy, sell, or trade crypto. Whilst the identification process can be arduous, it's worth it to protect from fraud and other illegal activities. Users must also set up multi-factor authentication, with facial recognition an option for mobile. Crypto wallet addresses can also be whitelisted and devices used to log in via the dashboard can be easily viewed. 
Customer service: commonplace among many exchange portals, Binance.US offers limited customer service options. Users can submit a form or engage with a chatbot on the support page, but there is no phone call option, or email to engage in direct communication for immediate assistance with the user account. 
Binance.US sign up process 
Step 1: Open Binance.US and click "Get Started" in the upper right hand corner
Step 2: Enter the email and phone number you'd like to associate with the company
Step 3: To buy, sell and trade, basic personal information is needed with a copy of a government-issued ID
Step 4: It can take weeks and even months to get verified, so be prepared to exercise some patience
How 3Commas Works
Previously, external bots needed to be integrated into each traders' exchange accounts, causing many problems and proving difficult to track across multiple platforms. By removing this friction by introducing automated trading and bots, users can release themselves from hours of tiring efforts and continual execution.
Users must first link their external exchange accounts with the 3Commas platform. Even if users don't plan on using an automated bot, it's a great place to analyze and access multiple coins and accounts at once. However, deploying a bot, whether a customized one, or with a pre-set strategy, on the 3Commas platform is the best way to mitigate risk across all crypto currency exchange accounts. By removing the arduous process of repeatedly logging into each exchange one-by-one and instead setting up a single order on the 3C portal ensures accurate execution of chosen orders under predefined conditions. 
Once all applicable credentials have been input, the user can head to the "My Exchanges'' section where they will find the "Connect to a new account" button. Here, users will then paste the API key extracted from the gate.io platform to allow 3Commas permission to execute trades on the users' behalf. 
Connecting Binance.US with 3Commas: How to Create API keys
Step 1: Open your 3Commas dashboard
Step 2: Go to Binance.US in a new tab
Step 3: Log in or create a new account
Step 4: Whilst in the Binance.US, click on the profile menu dropdown and select "API Management"
Step 5: Click on "Create API" and name the key - this helps to manage keys when you have multiple set up
Step 6: Click "Create" and then complete the 2FA process
Step 7: Edit restrictions and ensure the following items are selected: Can Read, Enable Spot Trading, Unrestricted. Do not select "Enable Withdrawals or Restrict access to trusted IPs only
Step 8: Before saving changes, make sure to copy the API keys somewhere safe. The keys are required to connect the exchange to 3Commas and become hidden after creation to ensure safety. If you forget, you will have to create new keys.
Step 9: Add Binance.US API Key to 3Commas by heading to the 3Commas dashboard and clicking on the dropdown menu
Step 10: The system will automatically detect the API keys created on Binance.US
Step 11: Connect the exchange to 3Commas to do so, follow the below steps. 
Go to 'My Exchanges' under the 3Commas dashboard
Select the exchange to connect
Choose a name as to recognize the exchange account as multiple can be linked
Enter the API Key and Secret Key - best to do this with two browser windows open to streamline the copy and paste process
Make sure not to link the same API more than once. This often confuses users during trading as it will show more available funds than accurate
Add the passphrase - if users don't see this prompt, the exchange doesn't require it, so don't worry. If it does, then make sure to know the unique code for the API as they are all different. 
Once all boxes are filled, click 'Connect an exchange' the statistics page will show when it connects
Binance.US overview
Offering a low-fee option for U.S. traders, Binance.US is best catered to more experienced traders looking for low fees. However, traders with less knowledge would certainly benefit from the platform's extensive educational resources. Only offering a limited selection of cryptocurrencies in comparison to other exchanges and unable to support margin for futures trading, some investors may be better off trading elsewhere - especially for users situated in the states with no access to the platform. Whichever exchange users invest in will experience most success when they deploy a bot. For best results, make sure to connect to the 3Commas platform to gain detailed analytics and insights, the best automated bots and a safe place to manage all your crypto transactions, currencies and trading in one place! 

Mikhail Goryunov
A proven leader, successful at establishing operational excellence and building high-performance teams with a sharp focus on value creation and customer success.