Become a crypto master
Become a crypto master
Learn everything about crypto,
trading and bots
Learn everything about crypto, trading and bots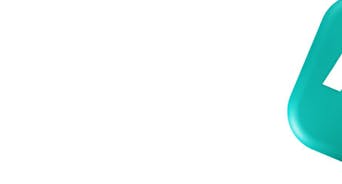 Everything You Need to Know About Earning Your Own Bitcoins
From

DATE PUBLISHED: SEP 22, 2022
DATE UPDATED: SEP 29, 2022
Start Trading on 3Commas Today
Get full access to all 3Commas trading tools with free trial period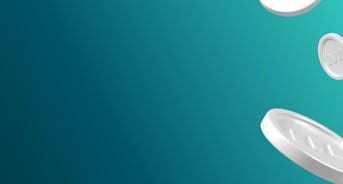 Nearly a year ago, Bitcoin investors were treated with a monumental surge in value of up to $19,000. It has since then bottom out, yet stabilized at $6,300. To the uninformed, this might sound like a terrible investment–or at least very risky.
The truth is, Bitcoin is poised for another headline-grabbing surge, thanks to steady growth in users and transaction volume. Those of you out there who may be savvy with financial investments, but have no Bitcoin knowledge may be wondering where to start.
There are a number of ways to get in low and acquire your own stash of cryptocurrency. You can learn how to earn Bitcoins the manual way (mining) or take advantage of the marketplace. We're going to show you multiple methods and then you can determine which makes financial sense to you.
This is what makes cryptocurrencies so great, there are no gatekeepers in your way to limit your earnings potential. You could literally earn Bitcoins with some computers turned on in a basement.
Mining the Hash
In the beginning, there was nothing but a blueprint and a dream. Bitcoin's humble beginnings seemed to have more in common with gold farming in MMORPGs than reality. The idea that you could "create" money from a computer solving math problems sounded ludicrous.
That's essentially what Bitcoin mining is, though. Without getting too deep into the specifics, Bitcoins get mined, like any other precious resource, except with very complex problem-solving that only computers can solve.
Also, as with real mines, the more you mine, the harder it is to retrieve (solve for) coins.
There's a lot more Bitcoin currency in circulation right now, but still just a minor fraction of other currencies. The demand for a digital currency like Bitcoin is still unchanged, despite its value being 1/3rd of its highest peak. This is still a great time to mine for Bitcoins, but it can't be on the scale of a single home PC.
The Cost to Mine Bitcoin
As we mentioned, Bitcoin gets harder to mine as you mine more of it. The more currency that gets created, the longer those math problems get for computers to solve for them. This means a single computer running 24/7 will be earning much less now.
Both the price of Bitcoin and the amount in circulation have made it virtually impossible for a single high-end home computer to turn a profit.
So, you may ask, why bother mining for Bitcoin? Well, it's still profitable to mine, but you need to target specialized "mining farms" to reduce the impact of electric costs. Mining operations that are optimized for this specific task are the only way how to earn Bitcoins effectively.
How to Earn Bitcoins Faster
Besides investing in mining farms that can take advantage of lower power costs in other parts of the world, you can also earn Bitcoins through personal investments. Converting cash into Bitcoin is a much simpler process these days. You don't even need a bank account. Here's how to earn Bitcoins fast:
Cryptocurrency Exchanges
In order to obtain Bitcoins or any cryptocurrency, you need a wallet. A digital wallet, in particular. This wallet is like a bank account that only you can access and it has its own unique id and password.
You can get a wallet by downloading a simple piece of software or by signing up with a major cryptocurrency exchange platform. These exchanges connect to your bank account and set up to buy/sell Bitcoin within minutes. Some of the most popular exchange sites include Coinbase, Coinsquare, Bitstamp, and Bitfinex.
Bitcoin Exchange Pros and Cons
While these exchange platforms do make earning Bitcoins pretty easy, they each come with their own sets of pros and cons. Before you dump a bunch of money into these sites, research the following:
Recommendations
Does the website have a good standing with the Bitcoin community? Have they had any trouble in the past with transfers, refunds, and etc? How long have they been trading Bitcoin?
Exchange Rates and Fees
Take a look at how much is being charged to buy/sell and deposit currencies. Do they charge a flat rate or a percentage that scales with the size of transactions? This is important to remember if you plan on putting a lot of money into Bitcoin as it is poised to grow.
Purchasing Options
Some platforms don't offer many options for payment, while others allow PayPal and Credit Card purchases. If you're limited to wire transfers only, then you might have to wait weeks between transactions. This can make earning Bitcoins a very cumbersome and difficult process.
Verification
No matter which platform you choose, you're going to need to verify your identity. This will include photo ID at a minimum. Some websites require a second form of identification (a bill with your name and address).
This is to protect them and their customers from scams, money laundering, and manipulation of the market. There may be geographical limitations for some exchange sites, too. This usually isn't a problem for U.S. residents.
Volume Caps
Exchange platforms will vary on how much you're allowed to trade in Bitcoin per day. For some it is one or two, for sites like Binance, you can do up to 136 coins.
In-Person Exchanges
If you look online in the classified ads of Craigslist, Offerup, and others, you will find Bitcoin dealers willing to sell Bitcoins at a lower rate than exchanges. Both parties can avoid transaction fees and get their cash, or Bitcoin, instantly. This is obviously a slightly risky endeavor, meeting strangers to exchange large amounts of cash.
There are also dedicated websites like LocalBitcoins that will match you up with people, too. If you don't like the idea of doing personal exchanges, you can try searching for Bitcoin ATMs or banks that deal in Bitcoins. They might not be the easiest to find if you don't live in a major metropolitan city, however.
Buying Physical Bitcoins
Unbeknownst to some, Bitcoins are also minted into a physical coin. These coins, of course, have no relevance to the actual currency besides aesthetics. Some of these coins look like actual currency.
Of course, whatever they're minted in will be their true value, despite sellers pricing them at 1 BTC.
Other Ways to Earn Bitcoins
Besides mining, there are other ways that you can earn Bitcoins without exchanging. These are a few legitimate means of earning Bitcoins.
Online Games
There are mobile apps and online games out there that payout in Bitcoin. Some of these games get marketed specifically for Bitcoin enthusiasts, others have it as another payout method.
There are also online casinos that you can win money playing slots, poker, and etc. Bitcoin is always going to be the fastest way to get paid for playing online games.
The most trusted company for gamblers that pays in Bitcoin, is Bovada.
Surveys and Tasks
Some websites will give away Bitcoins if you take surveys or complete simple tasks for them. Tasks can mean anything from watching a video advertisement, engaging on social media, or even reading books.
That's right, there are companies out there that will pay readers in Bitcoin. One such company is PaidBooks.
You can read old classics like When the Sleep Wakes, Beyond Good and Evil, A Bottle in the Smoke, Pride and Prejudice, and so many more.  Keep in mind that sites that offer payment through tasks like these will have heavy ads and captchas to click through.
It's technically free money, after all.
Paid to Write
Last, but not least, if you're looking to get a lot of Bitcoin without converting your own cash, you can write for crypto blogs. Now, this may sound like something only reserved for experienced writers, but you'd be wrong.
The best cryptocurrency blogs are always looking for more amateur investors' opinions on crypto.
Dabble a little in Bitcoin, learn the basics, then pitch your personal story to major blogs that pay in Bitcoin. You can find a few of them just by Google searching for "blogs that pay in Bitcoin". There's even a few that you could write about other subjects and still earn that way.
Keep Your Bitcoins Safe
As we mentioned at the beginning, in order to trade and earn Bitcoins, you need a digital wallet. Not just any wallet, a secure one. If you searched for Bitcoin wallets on the internet or Google Play, you'll find countless results.
Don't grab the first wallet app that you see. Bitcoin scams are rampant and security is a top concern.
Yes, you do get a Bitcoin wallet while signing up for exchange platforms like Coinbase or Binance. If you want to future-proof your savings, though, you need to keep your coins stored on a private wallet. If those platforms were to ever fold or get shut down, your Bitcoins would be forfeit.
As of right now, there are no consumer protections in place for Bitcoin exchanges. So, we recommend you do one of two things: purchase a physical cryptocurrency wallet or download a piece of software like Electrum or Exodus. These wallets will be in your personal possession, yet unhackable.
A Locked Wallet
Why are Bitcoin wallets unhackable? Well, the passwords to these wallets are so incredibly long, that no hacker can guess or force the maximum number of combinations. It's a string of words called 'seed words' which can never be reset like traditional passwords.
Now, if you happen to invest in a hardware wallet, which is a physical storage that sends and receives data wirelessly, you're even more secure. Computers can become compromised, but hardware wallets cannot. The only way someone is going to steal from your Bitcoin wallet is if they literally rob you in person.
Preparing for the Future
Hopefully, this short Bitcoin dossier has given you a little clarity on how this digital revolution works. Cryptocurrency still has a long ways to go before we start seeing it in Starbucks or Walmart as a form of payment.
That doesn't mean it can't get there. There are over 21 million Bitcoins in circulation, that number will continue to grow–and so will it's value.
When will Bitcoin surge back up into the 10's of thousands? Bitcoin needs to become an ETF, or exchange-traded fund. This is an asset that is on currency markets as an officially-recognized tender.
It tells investors that it is free of illiquidity, hacking, security holes, thefts, and so forth. Bitcoins got classified as property in governmental rulings and are subject to subsequent tax rules. That's partly why the acceptance of Bitcoin has been tepid by larger businesses.
Once Bitcoin starts getting these ETF listings, it will open up new doors for investment. Not only private investments but also corporate investments and governments.
A Better Way to Earn Bitcoin
The world of cryptocurrencies can often feel like the Wild Wild West. With confusion on how to earn Bitcoin safely, it's easy to see why it has taken so long for adoption to become mainstream. That doesn't mean that you should become a spectator and just wait for Bitcoin fever to return before making a move.
The more you learn about Bitcoin and other cryptocurrencies, the greater your investment portfolio will be. At 3 Commas, you can take a shortcut through a lot of the Bitcoin accessibility hurdles. We offer a new and intuitive way to trade.
Take a look at what we call "smart trading" through the use of trading bots. This is a new and exciting way to trade with the help of trading bots and streamlined portfolio management.
Don't sit there wondering how you should invest in cryptocurrencies and earn Bitcoins;  start your free trial today and let us show you.

Mikhail Goryunov
A proven leader, successful at establishing operational excellence and building high-performance teams with a sharp focus on value creation and customer success.