Become a crypto master
Become a crypto master
Learn everything about crypto,
trading and bots
Learn everything about crypto, trading and bots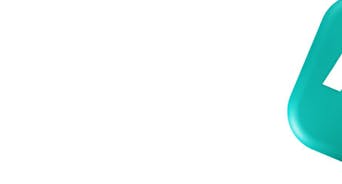 HitBTC Trading Bots
From

DATE PUBLISHED: SEP 20, 2022
DATE UPDATED: JUN 19, 2023
Are you trading on the HitBTC crypto exchange and want to automate your trading? If so, you can use these crypto trading bots developed by the 3Commas team to streamline your trading.
Start Trading on 3Commas Today
Get full access to all 3Commas trading tools with free trial period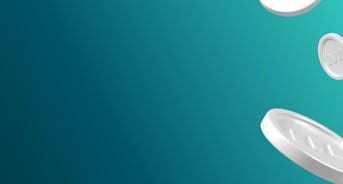 Automated Trading Bots for HitBTC
Since hard-end traders across the globe are willing to capitalize on automated trading software, some of them trade on HitBTC, a Chinese crypto exchange that supports algorithmic trading. 
The exchange doesn't have native trading robots directly and uses API keys to connect external bots. In this digest, we focus on the 3Commas trading terminal and explain how you can integrate it into your HitBTC exchange account. 
HitBTC Introduction
HitBTC is a leading European cryptocurrency exchange founded in 2013. The exchange holds the top 20 spot in terms of daily volume traded and supports multiple needs. The best feature you can experience on HitBTC is its crypto bot trading opportunities rather than retail trading. 
Benefits of 3Commas trading bot for HitBTC
Free Trial
A free trial by 3Commas supplies superior features at no extra cost. Monitor and manage your portfolio, launch your first DCA & Grid bots, and access some of the best analytical tools the 3Commas terminal has for free. A brief list of features you can access include a [Grid], [Options], [DCA] bots, an [Active SmartTrade] feature, and an unlimited scalping terminal to trade any asset intraday for free.
Flexible Pricing 
The 3Commas trading terminal provides users with flexible pricing options. You can integrate your first HitBTC bot using a free plan to test some core features. The 3Commas platform supplies three plans to choose from if you're looking for advanced features. You can pick a month, a quarter, a half-year, or a year-round plan depending on your specific needs. You can find more information on plans here. 
Smart, Efficient & Safe
Each user can Integrate HitBTC with 3Commas via API keys, allowing easy connection between these platforms. You have complete control of your bot and all your passwords are encoded through the API keys.
Once you've connected, you can experience the [Smart Trading] exclusively powered by the 3Commas features and TradingView indicators to boost the trading experience for both newbies and pro traders.
Trading fees on HitBTC
Like many other exchanges, HitBTC employs the "maker-taker" model to add liquidity and narrow the spread across trading pairs. The trading fees depend on trading fee tiers and the [Maker-Taker] system. Active traders with substantial trading volumes pay lower fees for their transactions. 
Regular fees are around 0.1% for makers and 0.2 % for takers if you just started on HitBTC. Professional traders can request special terms to discuss a personalized fee structure.
Deposits and Withdrawals
HitBTC supports multiple crypto-assets as means of deposit. However, you still cannot use fiat currencies to buy crypto on this exchange. If you're willing to deposit BTC, you'll be charged a fee of 0.0006 BTC. All other crypto deposits are free of charge. Read this digest to learn more about deposits on HitBTC. If you want to understand how you can request a withdrawal, make sure to check out a blog post by the HitBTC support team.
Trading bots for HitBTC
HitBTC allows you to connect with trading software providers to automate your trading experience. You can pick any bot by the 3Commas platform to refine and streamline your trading. 
If you want to learn more on how 3Commas bots can buy/sell crypto on your behalf 24/7, minimize risks and maximize returns, check out a wide range of relevant answers. 
FAQ
Simply go to your API setting page and click the "New API key" button. It'll display an active Public API key and Secret key without any access rights. Moving on, you need to secure your secret key as it's used to sign requests.

You can click the green Deposit button in the top right corner of the main window to initiate the deposit. Visit your account page and copy your wallet address to use it for a deposit transaction.

Visit the trading terminal, choose a trading pair in the "Instruments" tab, and set up an order. There are four types of orders available — market, limit, stop, and stop-limit.

Trading bots have different features and you can hardly name the best one. However, some trading software providers are more reliable & trustworthy than others. 3Commas automated trading platform provides efficient and result-driven bots to maximize your automated trading yields.

HitBTC works in a large number of countries where traders explore its features. However, U.S traders cannot access the exchange as it's not available in the United States.

HitBTC is considered secure as it has not experienced any data breach. However, some customers claim the support services could be significantly improved.