Become a crypto master
Become a crypto master
Learn everything about crypto,
trading and bots
Learn everything about crypto, trading and bots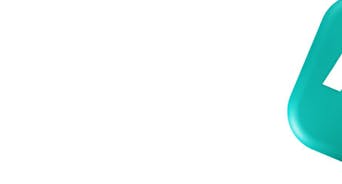 3Commas Bot settings from Kiss Signals
From

DATE PUBLISHED: SEP 8, 2022
DATE UPDATED: SEP 29, 2022
Start Trading on 3Commas Today
Get full access to all 3Commas trading tools with free trial period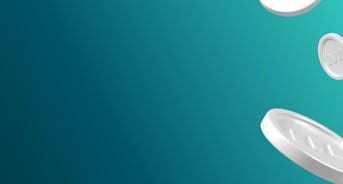 Hi everyone! Today we'll have a look at another signal for bots from the 3Commas Marketplace, namely KISS Signals. This signal, as well as many others we have described in previous articles, has a signal to start and to close a deal. This is quite convenient because you don't have to think about closing it after all Safety Orders are executed or averaging it even more. Let the signal provider worry about that while we vote with our wallet.
Content:
1. Registration and how to connect an exchange to 3Commas.
2. Available trading pairs and exchanges for KISS Signals.
3. Recommended strategies for KISS Signals.
4. Bot settings with KISS Signals.
1.Registration and how to connect an exchange to 3Commas.
The 3Commas service is available here: link. Use the referral link or code tc12655 to get a 10% discount. After registration, you will get free full access to all 3Commas features for 3 days. If your deposit is less than $750, the service, with all its features, will remain free for you after the trial period ends. If you have more than $750 on your balance, you will need to choose one of the subscriptions. For the KISS Signals we will be using a composite bot.
After signing in an account in 3Commas, it is necessary to connect the Binance exchange using API. You can read here on how it's done: https://help.3commas.io/en/articles/3108971
How to create Binance API keys https://help.3commas.io/en/articles/3109051
2. Available trading pairs and exchanges.
KISS Signals can be used on BINANCE and is only available for USDT and BTC trading pairs. Support for ETH and BNB pairs is currently in development:
3. Recommended strategies for Kiss Signals
Below are my recommended strategies for setting up the 3Commas bot. Please do remember that these are not rules and you are solely responsible for all risks regarding your deposit. This is the rule I stress out in each article, so do not ignore it.
KISS Signals are scalping signals that run on a smaller time frame. According to their provider, 100 to 200+ signals can be received per week.
4.Bot settings according to Kiss Signals on 3Сommas.
If you have decided to use paid signals from KISS Signals, go to step 1.
1. Purchase signal:
If all went well, you'll see the following:
2.Set up the bot. We will configure it using the recommended settings from Table 2 (or you can use your own strategy):
Create a bot:
Pairs (I'm going to set up BTC trade)
If you want to remove certain pairs, simply click on the cross to the right of the particular pair.
Strategy
Please note: don't set a minimum amount of 0.0001 BTC as the "Base order size" due to the possibility of not having enough funds once the sell signal is received (for closing the trade). Or, due to rounding, the minimum limit of the exchange may not be sufficient to buy. For these reasons, consider to use a value of 0.00015 or higher.
Deal start condition — simply select the desired signal (in this case KISS Signals). If there's no such signal in the list, it means you haven't purchased it yet and have to go back to step 1 – "Purchase signal":
Stop Loss.
It's not recommended to use Stop Loss in signals from KISS Signals.
Advanced settings
You have configured the bot. Now click on
Congratulations! You have configured the bot using signals from Kiss Signals.
Here's the link to the bot we just created: https://3commas.io/ru/bots/562061/shared_show?secret=19fb789f3c . Click on the link if you want to copy, customize or see the statistics of the bot.
Do keep in mind that after a certain amount of time, I might adjust some of the bot's settings, which, in my opinion, could be more profitable. Or I might change its deposit to earn more…or lose less.
I'm also posting a link to our blog, which contains articles about settings of various signals and real-time statistics on real-time deposits using different signals. There you can read and decide on the use of a particular signal for the bot.

Mikhail Goryunov
A proven leader, successful at establishing operational excellence and building high-performance teams with a sharp focus on value creation and customer success.
Free access for 7 days
Free access for 7 days
Full-access to PRO plan