Become a crypto master
Become a crypto master
Learn everything about crypto,
trading and bots
Learn everything about crypto, trading and bots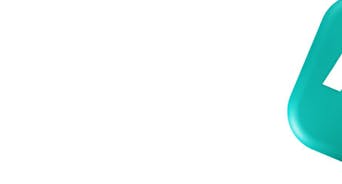 Play and earn with NFT games
From

DATE PUBLISHED: AUG 13, 2021
DATE UPDATED: JUN 20, 2022
Start Trading on 3Commas Today
Get full access to all 3Commas trading tools with free trial period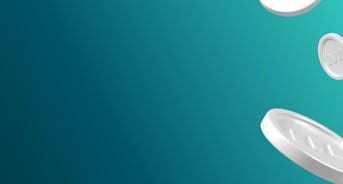 In one of our previous articles, we discussed non-fungible tokens and their possibilities. One of the most obvious and well-known ideas for NFTs are online games, the popularity of which is growing every day. With a growing user base of players and infinite new ideas using NFTs in games,  there is now the possibility of profiting from building virtual farms, growing animals, playing card games, or anything else imaginable.
In today's article, we'll talk about a plethora of NFT games, consider the ways of earning with such games, and what the future holds for the gaming industry utilizing blockchain technology.
Blockchain & gaming
According to a Digital Media Report study, the global video game market will generate $220 billion in revenue by 2025, up from $154 billion in 2021. Thus, the video game market is one of the most lucrative and competitive markets to capture value. For this reason, the introduction of new technologies and solutions is embraced by major companies and game developers alike.
Ubisoft, the gaming industry giant, founded the "Ubisoft Entrepreneurs Lab" accelerator, which involves developers of blockchain games such as Sorare, Axie Infinity, Skyweaver, and others. The goal of the program is to provide support and opportunities for startups to boost their visibility and expertise when developing games using augmented reality, virtual reality, and blockchain technology.
Gaming industry legend Atari, in April 2021, announced the creation of two new divisions: Atari Gaming and Atari Blockchain. The gaming division focuses on game development particularly in the retro gaming market, while the blockchain division is dedicated to exploring blockchain, NFT technology, and supporting Atari's ecosystem and its own blockchain-based token.
The largest companies in the traditional gaming market are interested in introducing new technologies and developing innovative solutions. For example, the Blockchain Game Alliance was created to promote and disseminate information about blockchain technology and to build gaming communities and ecosystems with opportunities to share experiences and knowledge. Thanks to the BGA organization, a new NFT standard called Blockchain Bean Asset is being developed, allowing for decentralized content storage, digital signatures, and other features. It's worth noting that the alliance includes companies like Ubisoft, Fig, video card manufacturer AMD, ConsenSys developer community, and others.
Axie Infinity
Axie Infinity is a decentralized blockchain-based game, the next generation of Play2Earn games. The essence of the game is to use NFT pets called Axies. In order to become a member of the game, you need to purchase three Axies on the platform.
The in-game currency is the Smooth Love Potion (SLP) token, which is used to create new pets, purchase land, or exchange for other tokens on exchanges. There are several ways to make a profit in the game:
Breeding and selling pets – Axies
PVP battles between pets
Collecting and speculating on the value of Axies
Betting on battles
Renting land
The Axie Infinity universe has its own Axie Infinity Shards (AXS) control token. AXS tokens can be earned in-game or as rewards for created and published content. By distributing AXS tokens, the developers of Axie Infinity plan to transition to a decentralized way of organizing the ecosystem. The success of Axie Infinity is already well on its way, and as of today, there are 1 million active players in the Axie universe.
Splinterlands
Splinterlands is an NFT card game on the Hive blockchain. The game is similar to the famous Hearthstone. The essence of the game is to acquire cards with different characteristics and abilities, which are used to battle with other players, exchange, or sell.
By winning battles, completing daily quests, or participating in tournaments, users increase their rating by going to the higher leagues, gaining higher rewards, and accessing more powerful cards.
The in-game currency is Dark Energy Crystals (DEC), which can be earned by selling cards or winning high-rank battles. It can then be used for upgrades and additional game features. DEC tokens are available for sale on Steem, Engin, and the Tron network. An SPS control token has also been released on the BSC network integrated into the Splinterlands game. The SPS token gives players the ability to influence decisions made within the ecosystem and lets users offer their own improvements and changes.
My Neighbor Alice
My Neighbor Alice is an open-world multiplayer game that can be navigated via an avatar and allows players to acquire virtual islands, collect various collectibles, trade them, and interact with other players. Collectibles and island plots are represented as NFT tokens and can be used both for in-game processes and for sale on marketplaces.
The ALICE utility token is used as a decentralized in-game currency and as rewards for completing quests. A special feature of the game is the development of a storyline with multiple quests and the possibility of joint actions to achieve common goals. It is also worth noting that in January 2021, the game was tested on the Steam platform with early investors, and it will be available for the masses in the spring of 2022.
Decentraland
Decentraland positions itself as an Ethereum-based virtual reality platform for creating and monetizing content and applications. Decentraland is the first fully decentralized Metaverse, divided into plots – LANDs with certain coordinates, which are ERC-721 standard NFT tokens. These plots are purchased for in-game MANA tokens, and some of them are combined into areas with common themes and interests.
In addition to acquiring plots, users can trade items and real estate, place artwork or advertisement banners on their plots, create 3D installations and applications, and create content. It's worth noting that for many new players entering the game can cost a pretty hefty sum of money since land plots are already valued at thousands of dollars.
More Play to Earn games
Prospectors is a wild west-style economic strategy game created on the EOS blockchain and designed to create real trading relationships. On Prospectors, users build mines, mine for goods,  produce and trade assets, and earn real money by selling mined assets.
Farsite is a strategy game with a focus on space and an open world with items in the form of NFT tokens. The game is in beta testing and allows players to explore the universe, interact with each other, obtain collectibles, improve spaceships, and exchange or sell them on the in-game exchange. The game operates on the Ethereum network with Polygon and zk-relay integration, thus providing faster transaction processing and smart contracts, enhanced security, and additional gameplay features.
CryptoBlades is a browser-based RPG on the Binance Smart Chain (BSC) network which supports NFTs. An internal SKILL token is used for trading, buying weapons, and acquiring upgrades. The game currently has about 400,000 users.
A comprehensive list of blockchain games is available on Dappradar, where you can filter games by the blockchain network, the number of users, or the amount of funds locked.
Conclusion
Play2Earn games are gaining popularity not only because of the extra income opportunity but also because of the hype around DeFi and NFTs. It is worth noting that in order to make tangible income from games, you need to invest your own money, time, and effort while also having some luck to get rare items that can be sold at a profit. The blockchain and NFT gaming market is just developing, but you can already see how the industry is filled with games of different genres with their own features and capabilities. In the near future, the growth of this segment of the crypto industry will increase, and the number of users who earn money through gaming will only rise.

Mikhail Goryunov
A proven leader, successful at establishing operational excellence and building high-performance teams with a sharp focus on value creation and customer success.