Become a crypto master
Become a crypto master
Learn everything about crypto,
trading and bots
Learn everything about crypto, trading and bots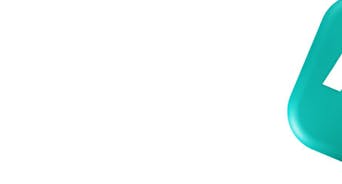 Terra – Stablecoins for All
From

DATE PUBLISHED: SEP 5, 2022
DATE UPDATED: SEP 29, 2022
Start Trading on 3Commas Today
Get full access to all 3Commas trading tools with free trial period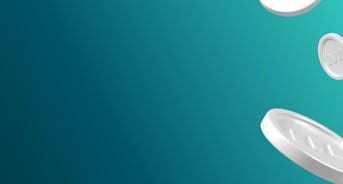 The growing popularity of stablecoins has led to a number of emerging developments and solutions in the area. In one of our previous articles, we discussed elastic supply tokens and their prospects and touched on projects that are developing new solutions towards token price stability.
One of the projects utilizing the elastic supply model and developing a forward-looking vision of stablecoins is Terra. In today's article, we take a deeper look at the Terra (LUNA) ecosystem.
Terra ecosystem, LUNA token and stable prices
Terra is an algorithmic stablecoin platform on a Proof of Stake ( PoS) based protocol which allows the creation of stable tokens by utilizing a number of mechanisms to hold a set value. In other words, Terra is a protocol that can interact with other blockchains both as a payment network and as a stablecoins development platform.
The platform is based on the principle of changing the supply of tokens to ensure their price stability. If the price deviates from the target (say $1), the system protocol will pressure the market to return the price value to the target. The LUNA token secures the operation of the Terra system and the token is utilized in managing the platform, placing bets, and stabilizing the price of stablecoins developed on the protocol.
LUNA provides protection against price fluctuations of the Terra token and ensures its price is equal to a single reserve asset – Special Drawing Rights (SDR). LUNA is used when issuing TerraSDR as a tool to achieve price stability:
In cases the price of 1 TerraSDR drops below 1 SDR, users and arbitrators can send 1 TerraSDR to a smart contract address and receive 1 LUNA which is worth 1 SDR.
When the price of one TerraSDR exceeds the price of 1 SDR, users and arbitrators can send 1 LUNA to the smart contract address and receive 1 TerraSDR.
The incentive for users to mutually exchange TerraSDRs and LunaSDRs creates the possibility to earn thanks to the difference of rates. At the moment Terra network offers such stablecoins as TerraSDR, TerraUSD or UST, TerraKRW, pegged to the Korean Won and more.
Terra in practice
In addition to its ability to create stablecoins, Terra also introduces payment solutions to utilize them. For example, the Terra protocol has been integrated into CHAI, a South Korean mobile payment app. By using Terra's blockchain and its stablecoins, CHAI managed to offer its users lower transaction fees (0.5% compared to 2.5% prior to utilizing blockchain).
According to statistics from Dapp portal, the number of users who interacted with the CHAI mobile app at least once exceeds 2.3 million and the total amount of funds processed is close to $1 billion, while daily volumes reaches about $1.5 million.
Terra also partnered with the popular Mongolian messenger platform, memeChat, to launch a new payments service – memePay. At the moment, the Terra blockchain is one of the most utilized blockchains in the world,  lagging only behind Bitcoin and Ethereum.
The Terra protocol is supported by an alliance of e-commerce platforms aiming to popularize and utilize this payment system. The alliance includes  Asian companies such as mobile commerce platform TMON, Singapore company Carousell, technological company Woowa Brothers and more. The total number of the companies' customers and application users reaches more than 45 million people in 10 countries.
Development and integration
The Terraswap platform, created using smart contracts on top of the Terra blockchain, was launched this autumn. Terraswap allows users to create automated decentralized markets to trade ecosystem assets, such as: LUNA, UST, KRT, MNT SDT and others.
Terraswap provides users with the opportunity to profit from providing liquidity to the marketplace's pools. In addition to LUNA bets, users can lock their assets into Terraswap pools and earn returns in liquidity provider (LP) tokens to later sell or use in other Terra applications.
Anchor, a joint development by blockchain startups Terra, Cosmos, and Polkadot was presented at the Unitize conference in the summer of 2020. Anchoris a savings protocol on Terra's blockchain that allows receiving deposits and pays a steady interest rate to its users for supporting PoS blockchains.
One of the new tools offered by Anchor, is a bAsset protocol – a tokenized representation of a staking position, which is soft-pegged to its respective underlying asset. bAssets can be easily deployed on any PoS blockchain. A key role in the Anchor protocol will be played by the so-called "anchor rate", also known as Terra's target interest rate.
Terra and Solana have also announced their collaboration to design and build a bridge between the two blockchains to enable Terra-based stablecoins to access Solana's dApps ecosystem.
The developers of the cryptocurrency wallet, ZenGo, developed a Threshold Signature Scheme (TSS), which has been implemented in official Terra wallets to support the entire list of stablecoins and the LUNA token. What makes these signatures special is their compatibility and reusability, allowing for rapid implementation and addition of TSS support to new blockchains as well as the distribution of responsibility for key generation and management among different parties.
Mirror Protocol
Mirror Protocol (MIR) is a tokenized asset creation platform on the Terra blockchain, where developers can present two main asset tokenization options: asset-backed tokens and synthetic assets.
Network participants' interaction is the base of the Mirror ecosystem:
Traders buy and sell mAssets, use Terraswap and stablecoins;
Minters create and issue digital assets through locking the collateral;
Liquidity Providers block assets for AMM's on Terraswap to receive LP tokens;
Stakers perform coin staking;
Oracle Feeders are elected through platform management but are currently managed through the Band protocol and ensure that mAssets remain correlated with real assets.
The platform allows the creation of interchangeable synthetic assets known as mirrored assets ( mAssets), which track prices of associated real assets. Mirror assets do not require physical or abstract backing (collateral). They are backed through a price oracle which tracks the price of the underlying asset. The mAssets are mainly technology companies' stocks and can be traded on exchanges such as Terraswap or Uniswap.
There are three ways for Mirror users to earn MIR tokens:
Providing liquidity for the MIR/UST pair;
Staking LUNA;
Providing liquidity for mAsset/UST pairs.
Unlike Synthetix where collateral of over 750% is required to create a new asset, a pledge of 150% of the value of the traded asset (payable in TerraUSD) is required to create an mAsset on the Mirror platform.
Bottom line
Terra ranks third in terms of revenue among other blockchains and is used by more than 2 million users worldwide. In just a year, the number of dollar-denominated transactions processed has increased fivefold from $60 million per month to more than $300 million.
Terra is mainly focused on the South Korean and Japanese e-commerce markets, which are valued at nearly $230 billion which speaks to the market potential and growth opportunities of the startup.
At the same time, the daily turnover on Mirror's platform is about $22 million with 14 pairs available. By comparison, its closest competitor, Synthetix Exchange, has a daily fund turnover of around $25 million, which also speaks to the demand of these types of platforms in general and the popularity of Mirror among users in particular.
Terra is creating a complete ecosystem of real products, projects, and solutions that are already being used as we speak. The use of blockchain for everyday payments indicates that the introduction of technology to the masses is already happening. The Terra startup popularizes blockchain technology by enabling millions of ordinary users to use its solutions in practice, and thanks to partnerships with major Asian companies and the Terra Alliance, the project has every chance of becoming a leader in several areas in the entire Asian tech space.

Mikhail Goryunov
A proven leader, successful at establishing operational excellence and building high-performance teams with a sharp focus on value creation and customer success.