Become a crypto master
Become a crypto master
Learn everything about crypto,
trading and bots
Learn everything about crypto, trading and bots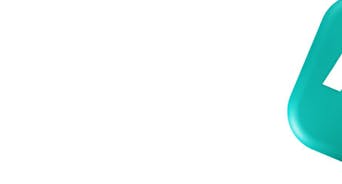 What are Shitcoins and How to Avoid Buying Them
From

DATE PUBLISHED: MAR 22, 2023
DATE UPDATED: MAR 21, 2023
This detailed guide explores all you need to know about shitcoins, including the obvious red flags to pay attention to, and some tips for those who want to buy shitcoins despite the risks.
Start Trading on 3Commas Today
Get full access to all 3Commas trading tools with free trial period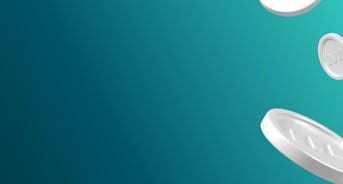 While the web tears shitcoins to shreds, some still consider them as a financial tool to capitalize on. Countless investors glean the information from cuttings, running into a plausible shitcoin illusion — they play the violin with just one string until it's broken and it's too late to follow common sense. 
This article explains what shitcoins are and why you might want to avoid dealing with them at any cost. Read on if you pant for more details on how to spot shitcoin red flags and evade disputable trades.
What Are Shitcoins: Key Takeaways
Despite all the bad luck associated with shitcoins, the definition is still pretty vague, and most investors don't know for sure what shitcoins are.
Shitcoins are economical midgets compared to long-standing Web3 projects driving value
Buying shitcoin may entail significant risks of either losing or freezing your capital
The risks associated with shitcoin signals aren't worth using them
Everything about Shitcoins — What Shitcoins Are and Why You Might Want to Steer Clear
Let's break down what shitcoins are, address some specific examples, and describe how to buy shitcoins crypto if you tolerate such a risk. 
What are Shitcoins?
The term [shitcoin] addresses a cryptocurrency that has no intrinsic value or perspective. The criteria for defining a coin as a shitcoin varies across the board: Satoshi Nakamoto adepts call any coin other than Bitcoin a shitcoin, while the rest outbounds shitcoins beyond top 100 crypto market projects. But what shitcoins are, and how you may define one? Let's define some obvious signs of a shitcoin.
What Are Shitcoin Signs?
Please note that these are just tell-tale signs of a shitcoin, but not all of them.
No real-world application 
Anonymous development team
Low market value and market cap
Low market liquidity and trading volumes
Undefined roadmap for the delivery
Demand for the token on questionable exchanges
Coin lacks long-term potential, development vision and loses value over time
Well-known Shitcoins
Once you understand what shitcoins are, let's recall some of the popular ones. Shiba Inu and Dogecoin are among the most popular shitcoins by sheer market capitalization. 
What are Shiba Inu Shitcoins? 
Shiba Inu coin was named after a dog breed, and Elon Musk liked it enough to shill the token on Twitter. Tesla Motors CEO managed to catapult the coin to the moon, creating a massive demand for the rest of the shitcoin cohort along the way.
What are Dogecoin Shitcoins?
Dogecoin has flopped off sharply from its heyday value. Elon Musk has again touched the project with its hand of Midas, effectively turning no-name shitcoin into a global trading opportunity. Some local TitTok influencers and towering figures of Hollywood show business [like Snoop Dogg] also paved the way for grandeur shitcoin, ranking top 10 cryptos worldwide. The large market cap causes live discussions on whether it's a shitcoin or a developing ecosystem.
How Do Shitcoins Work? 
Shitcoins carry no value other than speculative interest. Developers generate buzz during the launch to onboard as many investors as possible. Once the price pump is initiated, large holders start to unload their bags, making profits along the way. It's called the pyramid principle. Early investors monetize at the expense of all consecutive holders, traders, etc. As a result, late investors carry significant risks of holding a wholesome of empty-valued tokens. 
Once developers and early investors cash out to make short-term gains, the tokens nosedive twice as quickly as they climbed to the top. The price may stagnate for an undefined period [the next pump & dump cycle best case scenario]. Most projects don't survive the first wave and melt down into oblivion. 
Let's address Dogecoin to understand the working principle behind shitcoins. The coin draws its value from social media exposure. Think of Snoop Dogg or Elon Musk tweeting about coins. Such a narrative nearly guarantees someone would buy into it, creating local demand. The rest is mere paperwork — it's just a matter of time before the domino effect plays its fullest, leading more traders into the trap. News related to adoption [like Tesla's acceptance of DOGE] or some events may also increase the demand.
Why Do Shitcoins Appear?
Greed and fun are two common reasons why traders create demand for shitcoins and Google-related questions like what shitcoins are, how to buy shitcoins crypto, etc. None of these contribute any positives, as fraud schemes can be diverse and have multiple levels. With each new growth cycle of cryptocurrencies and the hype surrounding them, there are more ways to make money using shitcoins.
Even though not all empty coins are shitcoins right away, most of them can depreciate over time. The ICO run back in 2017 pushed many investors into a trap of holding. Some of them hold 5 years later. No hype covers the lack of real value.
How to Avoid Buying Shitcoins [Before You Buy a Shitcoin Crypto]
Although you can barely avoid all shitcoins through your trading journey, you can reduce the chances by following simple suggestions. Shitcoin projects have some specific patterns most of them follow. 
Understanding the overall trajectory, red flags, and obvious signs of higher risk, you can significantly limit shitcoins in your portfolio [as long as you want to]. Let's address specific points of attention you may recall each time in doubt. 
How to Buy Shitcoins Crypto Safer: Check for Red Flags
What are Shitcoins: Questionable Reputation
Nearly all legit projects have their developers doxxed. Perhaps, it was a common practice to stay anonymous during the old days of crypto, but it's not the case anymore. Or is it? Masked developers without a clear social media face run you into a risk of being scammed. Always check on Twitter, LinkedIn, or other social channels. Most founders should have LinkedIn or other accounts with established connections within the niche they've worked in or are willing to work in. 
What are Shitcoins: Doubtful Functionality
Bitcoin stores value, Ethereum builds smart contracts and fuels the Decentralized Finance [DeFi] industry, and the Binance exchange powers trading globally. Shitcoins do nothing but suck out liquidity off the market. Speculation is the only word behind shitcoins. One might note Dogecoin and Shiba Inu are both building ecosystems, but no results are visible for some reason. Perhaps somewhere in the future, but who knows? If the project has no straightforward and real-life application, you might want to give it one more thought before buying into it. 
What are Shitcoins: Obtrusive Promises
Big promises sound the best right before you find a hole in your pocket and no one else to blame but yourself. Loud-talkers tend to be scammers or endless enthusiasts, at the very least. Steer clear of such behavior as long as you want to minimize the risks of trading yet another shitcoin. The project's roadmap is an excellent way to make a quick check-up on facts. 
What are Shitcoins: Lack of Holders
A high concentration of tokens doesn't add up credibility to a project. A healthy coin has over 10 transactions a minute, while the overall number of holders exceeds 300 wallets. If you feel skeptical about holders, you might just be right. 
What are Shitcoins: Scarce Liquidity
If a project offers discounts to kick off the launch on any marketplace or DEX, it's a big red flag. As a rule of thumb, the overall liquidity should exceed $50,000 daily. The economy might otherwise stall, leaving you with pretty but heavy bags.
How to Buy Shitcoins Crypto Safer: Analyze the Whitepaper
The whitepaper and any other documents reflect the overall direction a project might follow. A sloppy whitepaper is a clear sign to consider another project. 
If you spot an instance of low-quality English, lack of structure, or quick-and-dirty design, make sure to turn highly cautious to further exploration. Poor documentation may foreground Pump & Dump schemes. Also known as pyramiding, pump & dump is an artificial increase of an asset's price by attracting new buyers. Each consecutive buyer is just an exit liquidity for early investors and up the food chain. 
Specialized channels call on their participants to buy an asset following their signals. It's possible to induce instant price growth at low costs with the help of Pump & Dumps because their trading volume and liquidity are comparatively low. Most often, it's the originator who profits while users end up holding worthless bags. This scheme is not new — long before cryptocurrencies appeared, they were used in traditional markets to swing the prices of junk stocks [addressed in The Wolf Of Wall Street movie]
How to Buy Shitcoins Crypto Safer: Dive Into the Details
Check on the latest updates, community vibes, and the narrative around the project in media or LinkedIn before buying any tokens. The GitHub page might be an excellent source to scoop the latest information. The lack of changes is a bad sign. It fully relates to GitHub, the website, social media channels, and the blog. 
Most crypto traders and investors are active on Twitter, Telegram, Discord, etc. Even though lack of updates isn't necessarily a sign of a scam, lack of communication indeed is. Most projects have Telegram groups for their communities. Consider joining first and buying second [once the project passes the quality check]. To avoid shitcoins in your portfolio, pay attention to the project's team, ideas, and real-life solutions. 
Are Shitcoins a Good Investment? 
Investing in shitcoins is a bad idea if you're a conservative investor. For those tolerating medium to a high degree of risk, some shitcoin might be a good trading tool. However, such a trading strategy requires thorough analysis and research before taking any actions. 
On top of regular trading risks like fees eating out your profits, shitcoins entail bag-holding risks. Dogecoin and Shiba INU have both survived several pump & dump cycles, but that's not the case for most shitcoins. If the next cycle never happens, you might carry giant bags of useless tokens for quite a long time [read: forever]. 
More Shitcoin Examples
Where and How to Buy Shitcoins Crypto?
Whether you've decided to buy into shitcoin signals, your own analysis, or anything else, you have a bunch of ways to invest in blockchain technology and supply genuine demand for the token of your choice — even if it's a mere shitcoin. 
If you prefer crypto exchanges and live in the US, you can use cryptocurrency exchange eToro USA LLC to buy shitcoins. 
Non-US citizens can use other major exchanges like Binance or Huobi to trade leading cryptocurrencies and shitcoins alike.
If you want to make a wire transfer, SWIFT, or transfer USDs to buy shitcoins, you can use Uphold App and get a discount on all trading in time.
Early investors looking for initial coin offerings can work with decentralized applications and shitcoin creators directly to buy digital currency. 
How to Buy Shitcoins: Getting Started with a Shitcoin
You might have run into shitcoin signals, closed groups, or any other alpha trading communities guiding you on how to buy shitcoins crypto. They tend to overpromise and underdeliver. If you're standing firm on the shitcoin investment track, let's do it right and safely. Here's your quick guide on how you can trade shitcoins with or without shitcoin signals.
How to Buy Shitcoins Crypto: Coin Profiles
You can use CoinMarketCap to understand how to buy shitcoins crypto. The platform provides a list of purchasing options [Market pairs], so that you understand.
Go to CoinMarketCap and search for a specific shitcoin. Tap on the button labeled [Buy] to get the asset.
You'll see a list of sponsored exchanges where you can get the shitcoin.
Alternatively, you can scroll down and spot [Pairs] to see a complete list of exchanges, the ticker for a shitcoin, and the second asset you can use to purchase a shitcoin.
If you'd like to purchase a shitcoin with the U.S. Dollar, look for USD on the right side. Most shitcoins are traded against USDT [Tether].
How to Buy Shitcoins Crypto: Price Predictions 
If you already wonder how to buy shitcoins crypto, you might as well use technical analysis to roughly guess the potential price for a shitcoin on your radar. Some shitcoin signals can also generate price predictions, but we advise avoiding them. Most providers are either anonymous, unskilled, or scams. 
How to Buy Shitcoins Crypto: Exchanges 
Not all exchanges trade shitcoins. The ones that do not necessarily fit your goals, as some of them might lack liquidity, security, or reliability. Another essential factor to deal with is the trading fee structure. 
Generally, you might want to pick the most renowned exchanges, as they have enough liquidity. Liquidity is an essential point of interest while trading shitcoins, as they lack the demand by definition. Especially if things go south at the 90 miles/h speed and traders dump their tokens. Imagine you're holding a nosediving token and can't sell it because barely anyone is trading it on the exchange. 
You might want to consider the top 5 exchanges based on liquidity ratio. Check the exchanges on CoinMarketCap to make the right pick. Once you spot top liquidity, ensure the exchange supports the shitcoin you're willing to trade. As a rule of thumb, you might want to avoid trading anything not listed within the top 25 exchanges.
How to Buy Shitcoins Crypto: Wallets 
Pick your Web3 wallet to buy a shitcoin. You can opt for the most popular wallet — Metamask. It's a non-custodial wallet allowing shitcoin buys using crypto and fiat currencies alike. You can get some directly through the built-in interface if you don't have any crypto holding. Otherwise, you can buy shitcoins straight away. 
How to Buy Shitcoins Crypto: Research & Tools 
Shitcoin investment is tricky, especially considering the volatility several folds higher than for reliable coins and tokens. You might want to dedicate time and research the asset you're willing to buy to avoid additional risks. 
The most accessible tool for an express analysis would be the CoinMarketCap aggregator. You can also use other data platforms, social media channels, forums, and crypto trading insights by the likes of Messari. An aboveboard crypto trading bot is yet another tool to stabilize high volatility across the board. However, you should avoid some tools like shitcoin signals, research by some alpha traders, and so on. 
Closing Thoughts
Crypto is known for its volatility led by shitcoins — when not volatility, there's barely any activity on most coins without value. They live across cycles, from dumps on the bear market to bullish runs and occasional pumps. Sometimes it's vice versa; sometimes, nothing happens. 
Shitcoins and associated risks won't suit conservative traders, but if your risk tolerance is medium to high, you may take some profits if trading cautiously. Make sure to conduct detailed analysis and research before buying into the next promising asset with high liquidity.
FAQ
Shitcoins are tokens with no specific value or idea. People may buy into such assets due to greed, fun, or anything else. Most Shitcoins and associated signals are either scam projects or useless placeholders in your portfolio.

The only way you can profit from Shitcoin is price speculation. You might make profits if you're an experienced trader or a shitcoin signals follower. However, most reliable providers don't deal with shitcoins signals.

Shiba INU [SHIB native token], Dogecoin [DOGE native token], and Dogelon are some of the most speculative shitcoins. You may find multiple shitcoin signals associated with these tokens, but we advise avoiding trading based on shitcoin signals.

You can buy shitcoins on centralized and decentralized exchanges. Some examples include Binance, Coinbase, Uniswap, and PancakeSwap.

The shitcoin buying process itself is quite legit, but you may end up holding useless tokens. You might want to think twice before qualifying your first trade on any shitcoin — especially if you follow a trading idea provided by a shitcoin signal.