Become a crypto master
Become a crypto master
Learn everything about crypto,
trading and bots
Learn everything about crypto, trading and bots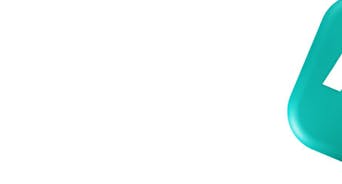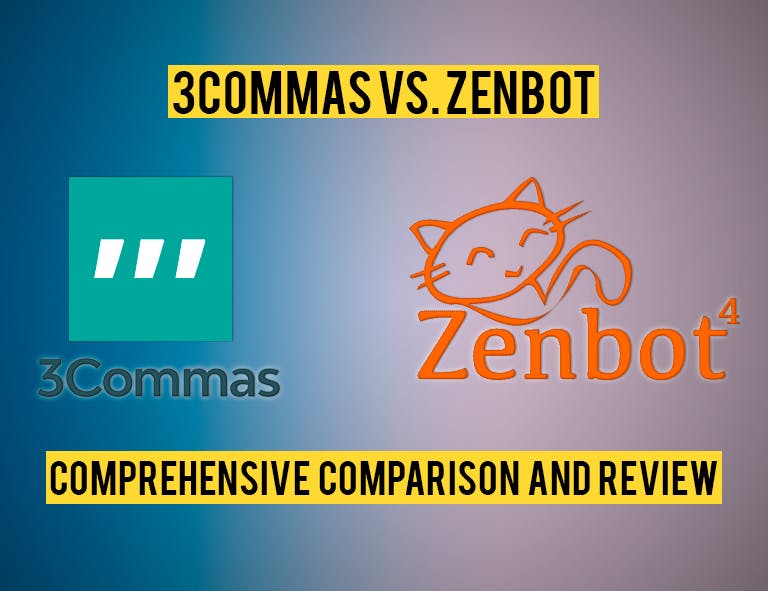 Zenbot Review and Comprehensive Comparison
From

Free access for 3 days
Full-access to our PRO plan, no credit card required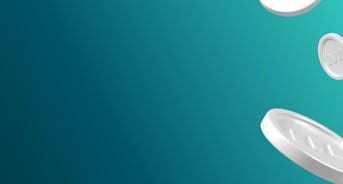 Yes

NO (Basic Version Completely Free For Life)

Multiple currency support
This guide will serve as a comparison between 3Commas and Zenbot, which are both highly successful and commonly used tools for cryptocurrency trading. We will look into both in-depth in order to help you make the best decision in terms of fitting your time and resources.
About Zenbot
Zenbot is known as a service for online natural language and chatbox hosts that has an open-source system that ensures its capabilities for modification and updates, which can be accessed through GitHub.
It was founded by David Vasquez, who has strived to develop a user-friendly platform that provides support for various currencies. By integrating artificial intelligence to refine its algorithm, it is adept at comprehensive market analysis and high trade frequencies making trading cryptocurrencies an efficient experience for its users.
Users are also able to run Zenbot on platforms, such as MongoDB and Node.js. Furthermore, it supports multiple exchange programs for crypto-currency, such as Binance, Bittrex, Gemini, Kraken, and Poloniex.
About 3Commas
3commas is a robust and powerful cryptocurrency trading platform that allows its users to utilize automated trading robots. At the same time, you can monitor and copy the behavior of active traders and build and monitor top investment portfolios.
The goal was to create a convenient platform that grew from serving a small team of traders to a key player in the industry. Its developers have established partnerships with notable exchanges, such as Bitfinex, Binance, and Coinbase.
Moreover, users can participate in Smart Trading or customize trading strategies suitable for their own interests to benefit from profit orders and steer clear of losses.
1. Pricing and Plans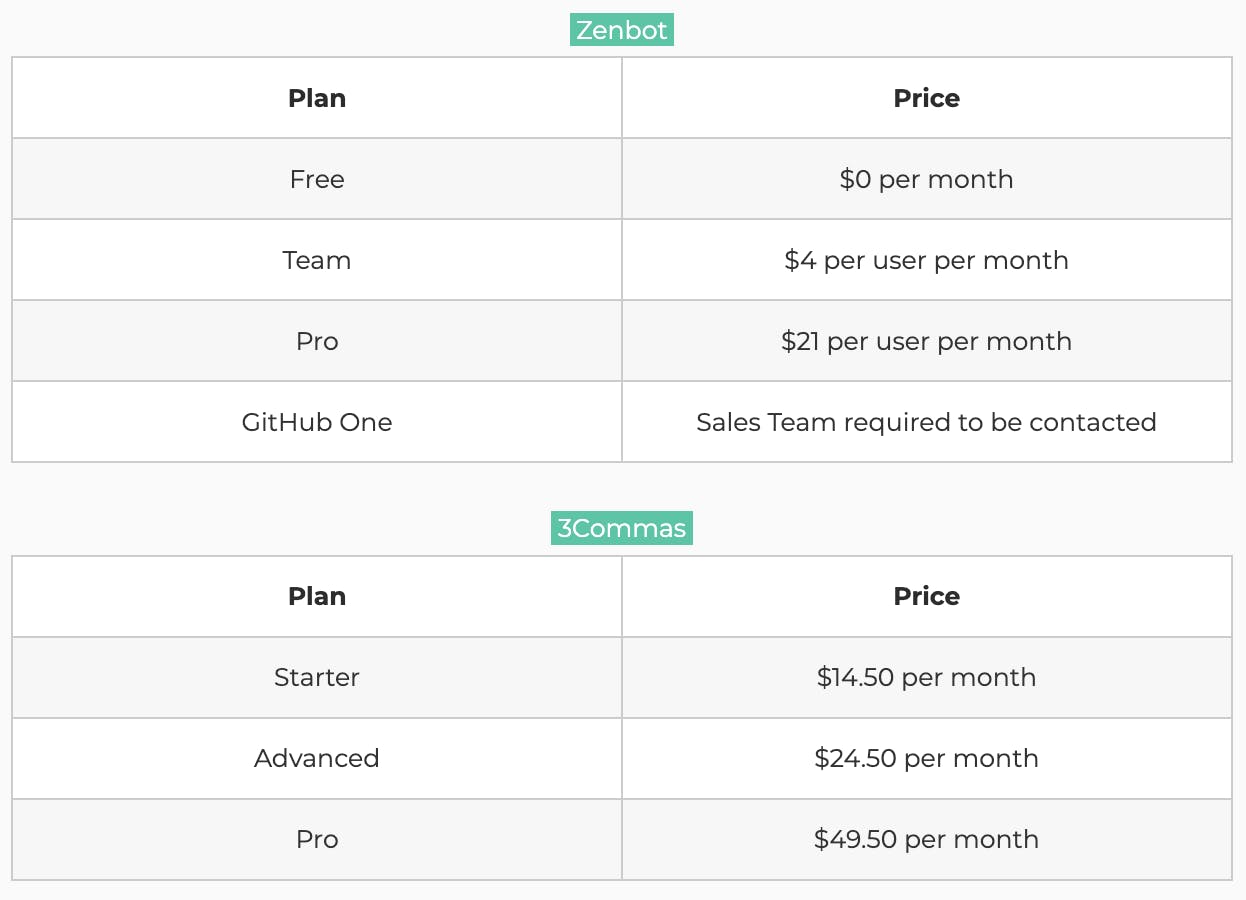 Zenbot Detailed Prices
Zenbot's starter plan does not require any payments at all until you need more storage and collaboration with more users. Prices are paid on a monthly basis for other available features.
These are the highlights of each plan for you to make the best decision on which Zenbot plan you should go for:
Free: This is a good package for small teams or developers who will not be as active at trading. It is for the most basic of purposes and will be limited to 2,000 Actions minutes per month and will only have 500MB storage.
Team: This is for more advanced users and will be able to get insights from reviewers as it will be a requirement for them to look into any codes and gain a connection with code owners. It is an upgrade from the Free package, which offers more space at 2GB and will now have 3,000 Actions minutes per month.
Enterprise: This will have everything on the Team plan with additional features such as SAML sign-on for enhanced security measurements, and a huge jump to 50GB storage and 50,000 Actions minutes. It will also be audited scrutinizingly. 
A GitHub One Package is available, which incorporates community-powered security, actionable metrics, 24/7 support, and continuous learning with everything available in the Enterprise plan as well. Price is only available upon request.
Free of charge for a basic plan

Open-source so is flexible to different trading styles

Bots are command-line based and for traders who are also programmers

Limited to the number of actions and storage
3Commas Detailed Prices
3Commas has monthly payment plans or can be paid annually. Regardless of which you choose, all of its plans include the following additional features:
Support for 23 exchanges
A single portfolio for all crypto accounts you own
Multi-level referral program
Free apps for mobiles
Public API
Paper Trading
These are the specifics involved on which plan will work best for you in the 3Commas platform will:
Starter Package: This has a SmartTrade Terminal for both Spots and Futures, Concurrent Take Profit and Loss, and Short and Long algorithms, which is more than enough, if not best for expert traders and investors who can handle trades without being reliant on bots.
Advanced Package: This includes everything in the Starter Package as well as being able to use Spot Simple Bots, View and Copy Bots, and Trading Custom Signals. This is more for intermediate traders who would need minimal assistance from bots and other technicalities that are entailed to trading.
Pro Package: Everything in both Starter and Advanced Packages will be included as well as Composite Bots, Bitmex, Binance Futures, Bybit, and FTX Futures Bot, Grid Bot, and Options Bot.
Supported by multiple exchanges

Portfolio Builder

Smart Trading

Copy Trading

Free trial for Pro Plan

Starter Plan has little to no access to the best of 3Commas features
Pricing Winner
If you are a trader that can use code with ease and do not require bots, the free Zenbot package will be good enough to suit your needs. However, most people will be using this kind of service to make trading easier, and in this case, 3Commas provides a variety of features and bots at an affordable price.
3Commas 8/10
Zenbot 7/10

2. Reliability
Both are reputable companies when it comes to trading cryptocurrencies. For Zenbot, however, users who are not as proficient in coding will find it difficult to attain the same profit. Updates also tend to be slow on Zenbot.
Zenbot Reliability
Zenbot allows for comprehensive backtesting, which can assist users in testing and validating their techniques before eventually implementing them to the market. Not only does it test how efficient their bot is, but it can also serve as a bridge for rookies to get a sense of how to trade with code without wasting any money.
The problem with Zenbot though is that it tends to have low frequency and is not quick with updates, which is extremely crucial when it comes to trading.
Backtesting

Difficult for live and paper trading

Slow frequency in updates
3Commas Reliability
3Commas provides the ability to simply customize your settings and make trading easy for users. It is straightforward and does not require any broad technological awareness to utilize the bots. All bots are receptive to any orders that are placed and shown immediately on the device used once an order has been executed on the exchange website. However, there are limitations to what can be done with presets on the site.
Reliability Winner
Both platforms are stable and efficient, but, like every other network, it can have its pitfalls. However, Zenbot does still need more improvement, especially with live and paper trading.

3Commas 8/10
Zenbot 6/10
3. Ease of Use
3Commas has a better layout, while Zenbot can seem a little more outdated. In terms of its functionality, however, 3Commas may seem a little too easy for more seasoned users, especially those that know how to code.
Zenbot Ease of Use
Zenbot is not as easy to use as compared to other servers as it is run with a command-line interface that needs Node.js and MongoDB to be enabled. Without prior experience and ample knowledge using such a system, it could be a difficult method to use for trading.
Nonetheless, its open-source software does make it simple for encoders who trade. Furthermore, Zenbot has a GitHub devoted page consisting of a group of developers who contribute to it to support the operation and setup of bots that are available for users to download.

Open-source software

Downloadable codes for novices

Need some experience in coding and trading
3Commas Ease of Use
3Commas has a user-friendly and elegant interface that provides a variety of functionality and detailed analysis. Users can take advantage of different bots such as short bots, quick bots, composite, and composite short bots. It is also possible to customize your own trading strategies based on the presets available. Even beginners at trading will not have a difficult time using this platform.
Intuitive design and layout

Helpful for beginners
May be too simple for more advanced users as customization is limited to what the presets allow
Ease of Use Winner
3Commas seem to have a more interactive and intuitive platform as compared to the more outdated look of Zenbot.

3Commas 8/10
Zenbot 6/10
4. Profitability
Markets are volatile and have a huge risk of loss. Both platforms can provide a good source of money, but you would need a little more knowledge at code for Zenbot.
Zenbot Profitability
Lately, Zenbot has been subject to criticism and skepticism as a result of disparities found between paper trades and live trades. There have been arguments that state that live trades showed obvious losses even if the paper trade carried out showed gains. Thus, it prompts doubts about the credibility of the service.
Can generate gains if used properly

Hardly any profit for real-time trades

Zenbot Team has not fixed the situation
3Commas Profitability
3Commas allows and produces higher sales and transactions. Once a user learns how to use a specific bot, they can improve on its functionality and benefit further. Since it has a copy trading feature as well, users can imitate their trades in that way.

Copy Trading

High return on investments

Inevitable losses
Profitability Winner
3Commas seems to be more lucrative with users indicating that they can gain up to thousands of dollars a day.
3Commas 9/10
Zenbot 5/10
5. Trading Strategies
Both bots work well with personalized techniques, with Zenbot being better in this department as the entire code can be modified. 3Commas is simple and works best for newcomer skill levels.
Zenbot Strategies
Strategies for Zenbot will rely on the code that is programmed for the bot to operate in. It is also a natural language system software but supports other programming languages such as HTML, JavaScript, CSS, Python, and Smarty. Therefore, it is a multipurpose bot with several distinct features to make crypto trading easy for its specified user.
Can be programmed any way a user desires

Backtesting
3Commas Strategies
3Commas, as mentioned before, can be customized but are limited to presets. Also, your trading skills and expertise will decide what kind of bots and tactics best benefit you personally. The composite bot can support a number of cryptocurrency pairs and are focused through interpretation in TradingViews.
TradingViews Analysis

Large database of trading bots and user-generated strategies

Limited in customization
Strategies Winner
Zenbot gets the cake for so long as users are able to code, they can be more flexible and have the advantage of backtesting as well.

3Commas 6/10
Zenbot 8/10
7. Privacy & Security
Privacy and security is vital when it comes to your money, while 3Commas has extra measures taken to ensure your safety, Zenbot will depend on your own setup.
Zenbot Privacy & Security
Its Enterprise package has heightened security by having a Security Assertion Markup Language (SAML) encoded simply for signing in. Aside from that, Zenbot is made to be built and run on the user's own system, so it is up to the user what the limitations on their exact device will be.
| | |
| --- | --- |
| | |
| SAML sign-on | Can be high-risk depending on the user's expertise |
3Commas Privacy & Security
Confidentiality and privacy of personal data are taken seriously at 3Commas, and steps have been taken to deter breaches such as adding encryption and secure servers. API keys are also created by exchanges for authentication of requests and are restricted from making withdrawals to ensure the safety of your funds.

API key-based authentication

2FA, IP detection, and other security measures

Insufficient information available
Privacy & Security Winner
Both platforms provide a secure place for users to trust and trade cryptocurrencies, but Zenbot can be risky if not properly constructed.
3Commas 8/10
Zenbot 7/10

 In Conclusion 
Overall ratings
3Commas8/10
Zenbot 6/10
Trading bots are not a fix-all solution to get money, but it does help with a lot of things a human can overlook through features that they offer. In this comparison review, 3Commas seems to be the better option, even with its affordable price. While Zenbot is more technical and has not won, it is a free service that is beneficial to its users and can help you gain profits.
Get Your Free 3 Days Full Access on 3Commas
The contents of this article are not intended to be financial advice and should not be treated as such. 3commas and its authors do not take any responsibility for your profits or losses after you read this article. The info contained herein is based on data that was gathered from a variety of sources. This should not be used as a parameter for investing. The user must do their own independent research to make informed decisions regarding their crypto investments.

Mikhail Goryunov
A proven leader, successful at establishing operational excellence and building high-performance teams with a sharp focus on value creation and customer success.
Free access for 3 days
Free access for 3 days
Full-access to PRO plan, no credit card required
Full-access to PRO plan, no credit card required