Become a crypto master
Become a crypto master
Learn everything about crypto,
trading and bots
Learn everything about crypto, trading and bots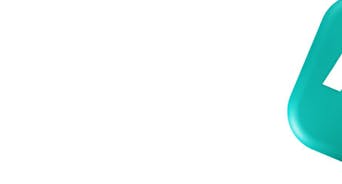 Zenbot Review 2023: A Comprehensive Comparison – Zen Bot Trading Bot vs 3Commas
From

DATE PUBLISHED: NOV 4, 2020
DATE UPDATED: OCT 3, 2023
Start Trading on 3Commas Today
Get full access to all 3Commas trading tools with free trial period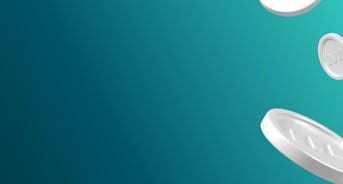 | | | |
| --- | --- | --- |
| | | |
| | | |
| | | |
| | | |
| | | NO (Basic Version Completely Free For Life) |
| | | |
| Multiple currency support | | |
| | | |
| | | |
| | | |
| | | |
| | | |
Whether you're trading amateur or beginner in crypto, you might benefit from using automated trading bots like Zenbot. This is a refreshed deep dive into Zenbot functions and updates, including the most relevant info on pricing, trading strategies, and more. We also pit Zenbot and 3Commas in direct competition to spot your best trading bot.
Zenbot vs 3Commas: Promo Review
Both ZenBot and 3Commas are trading software providers designed to automate trading for the majority of crypto. Let's talk about each briefly. 
What's Zenbot Trading Bot? 
Zenbot is a relatively unknown crypto trading bot available for free on GitHub. It's mainly used by seasoned traders with some coding experience. The bot has a bunch of reviews on Google and forums alike, which reflects the growing interest toward open-source software.
The bot was founded by David Vasquez, who has integrated artificial intelligence to refine the algorithm and unlock high-frequency trading to the masses. Users can run Zenbot on MongoDB and Node.js. Furthermore, the bot has increased exchange support for cryptocurrency exchanges like Binance, Bittrex, Gemini, Kraken, and eight more. 
What's 3Commas Trading Bot? 
If you've been watching prospects of the nascent crypto for a while, you might have heard about the automated trading industry leader — 3Commas. It's an indispensable tool in cryptocurrency — a trading platform to allow full-automation crypto trading robots. You can copy active crypto traders, build top investment portfolios, and shape your custom trading strategies for stressless sources of profits however you like. 
Let's analyze Zenbot first, and address the 3Commas trading bots for comparison purposes later on. 
Zenbot Review 2023: An Inclusive Trading Bot Guide 
This Zenbot review peeks at key information in the form of tables, and explains details right after. Here is the list of pros and cons of Zenbot to get familiar with the bot. 
Custom strategies and trading algorithms

Engaging community comprising coders

Advanced notifications

Build-in paper and live trading features

Detailed backtesting breakdowns

Lacks convenient user interface

Backtesting takes lots of time to complete

Sporadic updates
Zenbot is an excellent crypto platform for automated trading lovers. If user interface and convenience are not your trading priorities, you will have no trouble using Zenbot. The bot has extra utilities, such as a genetic algorithm backtesting to help you with trading parameters and optimization. We recommend using VPS to cover slow backtesting and connection issues may arise using Zenbot. 
How to use Zenbot?
Since Zenbot is a 100% free and open-source framework for creating your own bots, its developers had a plugin architecture in mind when creating the bot. You can use a command line to create a bot using Node. Such an approach makes a tool with a bit of coding experience required for further trades. 
If you ever wondered how to use zen bot, you need a GitHub account and technical skills. If you don't have any coding/developing experience, you may struggle to use the bot. For those ready for set-up difficulties, check out the link to learn more on how to use zen bot properly.
Naturally, many traders don't have any coding background, conceiving not-so-good reviews for Zenbot throughout the web. Those who can cope with custom bots by Zenbot can analyze the live market background and build the most fast-paced bots to make one-hour trades and beyond, heading over the unattainable nirvana of lossless profits.
Full Zenbot Review 
Once you understand how to use zen bot, we're going to review Zenbot trading bot by breaking down the key aspects mentioned below.
Zenbot Review: Pricing and Plans
Zenbot Review: Reliability
Zenbot Review: Ease of Use
Zenbot Review: Supported Exchanges
Zenbot Review: Profitability
Zenbot Review: Trading Strategies
Zenbot Review: Security
Once we cover all the aspects, you'll be able to compare those to the same of 3Commas and understand which one fits your trading approach better.
Let's now talk about the underpinning criteria of Zenbot in detail.
Zenbot Trading Bot Review: Detailed Prices
Zenbot's starter plan does not require any payments at all until you need more storage and collaboration with more users. Prices are paid on a monthly basis for other available features. You don't have to pay a huge fee to use Zenbot, as the bot comes with no fees. If you like the software and feel like supporting it, you can donate directly. The developers may use the funds to add more features and increase the operational capacity. 
These are the highlights of each plan for you to make the best decision on which Zenbot plan you should go for:
Free: This is a good package for small teams or developers who will not be as active at trading. It is for the most basic of purposes and will be limited to 2,000 Actions minutes per month and will only have 500MB storage.
Team: This is for more advanced users and will be able to get insights from reviewers as it will be a requirement for them to look into any codes and gain a connection with code owners. It is an upgrade from the Free package, which offers more space at 2GB and will now have 3,000 Actions minutes per month.
Enterprise: This will have everything on the Team plan with additional features such as SAML sign-on for enhanced security measurements, and a huge jump to 50GB storage and 50,000 Actions minutes. It will also be audited scrutinizingly. 
A GitHub One Package is available, which incorporates community-powered security, actionable metrics, 24/7 support, and continuous learning with everything available in the Enterprise plan as well. Price is only available upon request.
Free of charge for a basic plan

Open-source trading software with ranging trading styles for free

Command line interface doesn't fit newbie traders

Limited to the number of actions and storage
Zenbot Trading Bot Review: Reliability
Zenbot allows for comprehensive backtesting, which can assist users in testing and validating their techniques before eventually implementing them to the market. Not only does it test how efficient their bot is, but it can also serve as a bridge for rookies to get a sense of how to trade with code without wasting any money.
The problem with Zenbot though is that it tends to have low frequency and is not quick with updates, which is extremely crucial when it comes to trading.
You can backtest strategies before deploying them

Live and paper trading available at no extra cost

Irregular updates

Slow backtesting

Complicated live & paper trading
Zenbot Review: Ease of Use
If you wonder how to use Zenbot, the bot is not as easy to use as compared to other servers as it is run with a command-line interface that requires Node.js and MongoDB. Without a substantial amount of previous experience and ample knowledge using such a system, it could be a difficult method to get started with trading.
Nonetheless, its open-source software does make it simple for encoders who trade. Furthermore, Zenbot has a GitHub devoted page consisting of a group of developers who contribute to it to support the operation and setup of bots that are available for users to download.
Open-source trading software

You can download codes for free

Required coding experience and advanced knowledge
Zenbot Review: Supported Exchanges
As of writing, Zenbot supports 12 major crypto exchanges. Including full support for Binance, Bitfinex, Bitstamp, Bittrex, CEX.IO, GDAX, Gemini, HitBTC, Kraken, Poloniex, QuadrigaCX and TheRockTrading crypto exchanges. The developers work on further support. You can integrate the bot via API. 
Zenbot Review: Profitability
Lately, Zenbot has been subject to criticism and skepticism as a result of disparities found between paper trades and live trades. There have been arguments that state that live trades showed obvious losses even if the paper trade carried out showed gains. Thus, it prompts doubts about the credibility of the service.
Can generate tangible profits if used correctly

Not designed for real-time trading [like one-hour trading]

Has some credibility issues
Zenbot Review: Trading Strategies
Strategies for Zenbot will rely on the code that is programmed for the bot to operate in. It is also a natural language system software but supports other programming languages such as HTML, JavaScript, CSS, Python, and Smarty. Therefore, it is a multipurpose bot with several distinct features to make crypto trading easy for its specified user.
Highly adjustable trading strategies

Backtesting feature

Top of the complexity for some users, as it requires coding skills to set custom strategies
Zenbot Review: Privacy & Security
Its Enterprise package has heightened security by having a Security Assertion Markup Language [SAML] encoded simply for signing in. Aside from that, Zenbot is made to be built and run on the user's own system, so it is up to the user what the limitations on their exact device will be.
| | |
| --- | --- |
| Supports Security Assertion Markup Language [SAML] to sign-in | You're using the platform all by yourself, including the security and scam risks |
Free, So Available to Everyone? 
Zenbot is an open-source bot available for free to everyone. If you're an advanced computer user, you can benefit from Zenbot trading bots free of charge. The bot comes packed with trading strategies to apply across nascent crypto exchanges and major platforms alike. As long as you are a deity of programming on JavaScript, you can use the repository to build your own trading scripts and implement indicators.
For those having tough luck with the command line, Zenbot may seem quite complicated. If you're looking for easy onboarding, you might want to pick an alternative trading software provider. 
Zenbot Review: Community 
A community is a group of benevolent critics who can — sometimes better than experts — find flaws and direct product development to eliminate them. The nascent crypto exchange community is twice as crucial for trading software as it's the decisive sign of active development and ongoing journey rather than a destination. An effective bot requires a robust community behind it to measure and refine trading experiences. 
Zenbot has a dedicated fanbase supporting the product. Most of the community members are advanced users with coding backgrounds. Some have years of developing IT products; some are less experienced leads or juniors. Either way, Zenbot fits experienced traders rather than broader trading audiences. 
Top-Rated Crypto Trading Bots 
This section boils down one of the top trading bots by the 3Commas automated trading software provider.
3Commas has monthly payment plans or can be paid annually. Regardless of which you choose, all of its plans include the following additional features:
Starter Package: This has a SmartTrade Terminal for both Spots and Futures, Concurrent Take Profit and Loss, and Short and Long algorithms, which is more than enough, if not best for expert traders and investors who can handle trades without being reliant on bots.
Advanced Package: This includes everything in the Starter Package as well as being able to use Spot Simple Bots, View and Copy Bots, and Trading Custom Signals. This is more for intermediate traders who would need minimal assistance from bots and other technicalities that are entailed to trading.
Pro Package: Everything in both Starter and Advanced Packages will be included as well as Composite Bots, Binance Futures, and Bybit, and Futures Bot, Grid Bot, and crypto trading Option Bot.
Pro trial for free

Copy & smart trading features

You can build your portfolio 

Supports multiple crypto exchanges

Starter Plan has little to no access to the best of 3Commas features
3Commas Trading Bot: Reliability
3Commas provides the ability to simply customize your settings and make trading easy for users. It is straightforward and does not require any broad technological awareness to utilize the bots. All bots are receptive to any orders that are placed and shown immediately on the device used once an order has been executed on the exchange website. However, there are limitations to what can be done with presets on the site.
Cloud-based trading solution

Full support & development team

Top trading strategies

Starter Plan has little to no access to the best of 3Commas features
3Commas Trading Bot: Ease of Use
3Commas has a user-friendly and elegant interface that provides a variety of functionality and detailed analysis. Users can take advantage of different bots such as short bots, quick bots, composite, and composite short bots. It is also possible to customize your own trading strategies based on the presets available. Even beginners in crypto trading will not have a difficult time using this platform.
Intuitive design and layout

Smooth learning curve for trading amateurs

Preset degree of customizability might seem overly simplistic for advanced users
3Commas Trading Bot: Supported Exchanges
As of writing, 3Commas automated trading platform supports 18 crypto exchanges. Including the major exchanges like Binance, Coinbase, OKx, Bitfinex, and more. The team is always in talks with other exchanges, as 3Commas is willing to unlock more opportunities for its traders.
3Commas Trading Bot: Profitability
3Commas allows and produces higher sales and transactions. Once a user learns how to use a specific bot, they can improve on its functionality and benefit further. Since it has a copy trading feature as well, users can imitate their trades in that way.
High APY

Copy and smart trading features to maximize trading yields

No paper trading for free
3Commas Trading Bot: Trading Strategies
3Commas, as mentioned before, can be customized but are limited to presets. Also, your trading skills and expertise will decide what kind of bots and tactics best benefit you personally. The composite bot can support a number of cryptocurrency pairs and are focused through interpretation in TradingViews.
Large database of custom-made bots and user-generated strategies available on marketplace

Arbitrage bots for conservative traders

Exclusive option bots by 3Commas

TradingView analysis toolkit

A limited customization for strategies
3Commas Trading Bot: Privacy & Security
Confidentiality and privacy of personal data are taken seriously at 3Commas, and steps have been taken to deter breaches such as adding encryption and secure servers. API keys are also created by exchanges for authentication of requests and are restricted from making withdrawals to ensure the safety of your funds.
API key-based authentication

2FA, IP detection, and other security measures

Lacks technical specifications
Zenbot vs 3Commas Trading Bots Review
| | |
| --- | --- |
| Harder to use, command line interface | Easier to use, intuitive interface |
| Open-source trading software, 100% free | Free trial, Free, and Pro plans |
| Trading strategies with high degree of customizability | An abundance of ready-to-go trading presets, the marketplace to trade strategies, exclusive crypto trading option bots |
| The powerful community of advanced coders | The powerful community comprising beginners and experts alike |
Zenbot vs 3Commas: Pricing & Plans Winner
If you are a trader that can use code with ease and do not require bots, the free Zenbot package will be good enough to suit your needs. However, most people will be using this kind of service to make trading easier, and in this case, 3Commas provides a variety of features and bots at an affordable price.
Zenbot Review Pricing & Plans Winner: Zenbot
Zenbot vs 3Commas: Reliability Winner
Both platforms are stable and efficient, but, like every other network, it can have its pitfalls. However, Zenbot still needs more improvement, especially with live and paper trading.
Zenbot Review Reliability Winner: 3Commas
Zenbot vs 3Commas: Ease of Use Winner
3Commas seem to have a more interactive and intuitive platform as compared to the more outdated look of Zenbot trading bot.
Zenbot Review Ease of Use Winner: 3Commas
Zenbot vs 3Commas: Exchange Platforms
3Commas trading bot supports 18 crypto exchanges, while Zenbot integrates just 12 crypto exchanges.
Zenbot Review Exchange Platforms Winner: 3Commas
Zenbot vs 3Commas: Profitability Winner
3Commas seems to be more lucrative with users indicating that they can gain up to thousands of dollars a day.
Zenbot Review Profitability Winner: 3Commas
Zenbot vs 3Commas: Trading Strategies Winner
Zenbot gets the cake for so long as users are able to code, they can be more flexible and have the advantage of the backtesting simulator as well.
Zenbot Review Trading Strategies Winner: Zenbot
Zenbot vs 3Commas: Privacy & Security Winner
Both platforms provide a secure place for users to trust and trade cryptocurrencies, but Zenbot can be risky if not properly constructed.
Zenbot Review Privacy & Security Winner: 3Commas
Zenbot vs 3Commas Review: The Final Verdict 
We've compared Zenbot vs. 3Commas to understand which one is better as a go-to trading solution. 3Commas bots beat Zenbot in many aspects mentioned. Let's finalize the comparison in a table.
Overall ratings
3Commas has scored 8 on average, while Zenbot accumulated just 6 points. The 3Commas bots seem to be the better option, while Zenbot is a more technical solution for skilled coders and traders.
In conclusion, the comparison between Zenbot and 3Commas in 2023 reveals distinct strengths and weaknesses of both trading bots. Zenbot, being an open-source and free trading platform, offers customizability and advanced features but is more suitable for experienced users with coding skills. Its community of coders is a valuable resource for those who can harness it, but it lacks user-friendliness and timely updates.
On the other hand, 3Commas stands out as a user-friendly, cloud-based trading solution with a wide range of features. It supports a larger number of exchanges, making it more versatile for traders. 3Commas also offers a free trial and a variety of pricing plans, catering to different user needs. While it may not provide the same level of customization as Zenbot, it is a more accessible and reliable choice for traders of varying skill levels.
When considering factors such as ease of use, exchange support, profitability, and security, 3Commas emerges as the preferred option for most traders. However, for those with advanced coding skills and a preference for complete customization, Zenbot remains a viable choice.
Ultimately, the choice between Zenbot and 3Commas depends on your trading priorities and experience level. While both platforms have their merits, 3Commas offers a more comprehensive and user-friendly experience, making it a top choice for many crypto traders in 2023.
FAQ
Zenbot is an open-source bot with its own github page. You can access the bot for free, as long as you have extensive coding experience required to use this stable income-nirvana trading solution.

For those wondering how to use zen bot, using zenbot is just like any other open-source bot. You can find more information on how you use zen bot in this video review, should you want. Note that Zenbot requires either some coding experience or a good understanding of technologies in general.
Get Your Free 3 Days Full Access on 3Commas
The contents of this article are not intended to be financial advice and should not be treated as such. 3commas and its authors do not take any responsibility for your profits or losses after you read this article. The info contained herein is based on data that was gathered from a variety of sources. This should not be used as a parameter for investing. The user must do their own independent research to make informed decisions regarding their crypto investments.

Mikhail Goryunov
A proven leader, successful at establishing operational excellence and building high-performance teams with a sharp focus on value creation and customer success.