Become a crypto master
Become a crypto master
Learn everything about crypto,
trading and bots
Learn everything about crypto, trading and bots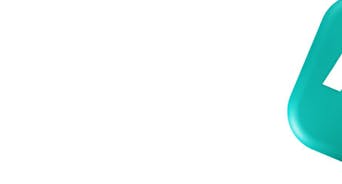 13 Services and Tools to Win in DeFi
From

DATE PUBLISHED: SEP 5, 2022
DATE UPDATED: OCT 3, 2023
Start Trading on 3Commas Today
Get full access to all 3Commas trading tools with free trial period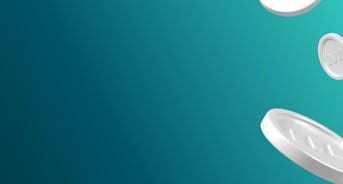 As the world of decentralized finance expands, monitoring the entire cryptocurrency ecosystem can become overwhelming. The volume of decentralized networks, projects, applications, assets, and ways to utilize them is growing exponentially. Fortunately, specialized bots can automate and simplify the process of tracking market conditions, prices, profitability, and even upcoming projects.
In this article, we will highlight important tools in the DeFi space that can be used to better process market data, make decisions, track returns, and manage assets.
Data Analysis and Statistics
1. Services that provide analytical data by collecting and processing information are among the most important for any crypto user and/or trader. DefiPulse is one of the most popular services in the DeFi space. It aggregates DeFi information to provide graphs, statistics, protocol data and displays the total amount of locked funds into each protocol. The service covers DeFi applications in areas like credit, payments, assets, decentralized exchanges and derivatives, but predominantly focuses on the Ethereum network where most of the DeFi activity currently occurs.
2. A similar service is DefiLama, which provides protocol data on 11 networks. Here you can find data on TVL and token price changes in such areas as lending, insurance, staking, farming, crypto indexes, and more. At the same time, the platform has a user-friendly interface, sleek design, and filters that help you find crypto solutions based on parameters of your choosing.
3. Token Terminal is an analytics dashboard with charts and financial metrics providing data on various crypto assets and DeFi products. This resource can help track the status of individual markets or projects to find the best price, rate, and yield.
4. Dune Analytics can be used to create and explore crypto analytics with access to thousands of different dashboards. The platform allows querying, processing, and visualizing vast amounts of data collected from Ethereum, xDai, Polygon, and Solana blockchains. As a free service, anyuser can create their own dashboards for presentations or trading decisions.
5. Nansen is a valuable tool for network analytics, which allows marking addresses and tracking their activity on the blockchain. This can be a useful tool for both retail and institutional investors alike. In addition, an NFT leaderboard is available on the platform; dashboards, charts, and statistics on queries are also presented.
6. The Bloxy platform provides real-time analytical reports, such as analysis of transactions on decentralized exchanges or arbitrage, smart contract statistics, dApps, and more. This resource allows users to create reports and charts based on data from various tokens, DEX exchanges, smart contracts, transactions, and other data available on the blockchain. The platform can also provide processed data about the provided blockchain address, such as its analysis, graph, statistics, or activity.
7. Useful tools for tracking and analyzing the NFT market are presented on
Information Aggregators
8. Information about the major and popular protocols in the DeFi space can be found at DeFi Rate. DeFi Rate provides up-to-date data on lending interest rates collected from more than ten decentralized lending platforms.
9. You can use Pools.fyi to find the best liquidity pools. Here you can search for liquidity pools through various platforms on the Ethereum network. You can also get information on liquidity, yield history, and activity.
10. Zapper.fi, a user interface and tools platform, provides an aggregator of liquidity pools, lending, and farming protocols (Yield Farming). Users of the Ethereum, BSC, and Polygon networks can all connect their wallets to the dApp. The Ethereum – Polygon bridge, Ethereum address browser, and asset management tools are also available.
11. Moontools is a platform with a wide range of tools for trading and analyzing the market of decentralized finance. The product allows users to find information about trading pairs, projects, and pools on various DEX exchanges on networks like Ethereum, Polygon, BSC, and xDAI. The platform also provides an interface for trading multiple pairs on Uniswap and a blockchain explorer.
12. Tools by DexTools will be useful for DeFi market analysis and position management. Tools are available on the platform for analysis in such networks as Ethereum, Polygon, and BSC. Users can take advantage of the Pairs Observer on various DEX exchanges, the Large Exchanges Observer, or perform blockchain address analysis themselves.
13. Zerion is an interface for displaying data from a connected wallet. Users can also access information on active positions in staking and farming pools, data on liquidity pools, and various lending protocols' rates. With Zerion, users can manage all of their assets across multiple networks in a single location.
Conclusion
In 2023, DeFi tools remain instrumental in enhancing one's trading prowess within the decentralized finance landscape. For optimal focus and efficiency, selecting and mastering the right tools is crucial, bearing in mind the user-friendliness and design of the preferred solutions. Given their increasing relevance to investors and traders, data aggregators, dashboards, and analytics platforms are pivotal in advancing cryptocurrency adoption and mainstream acceptance.

Mikhail Goryunov
A proven leader, successful at establishing operational excellence and building high-performance teams with a sharp focus on value creation and customer success.