Become a crypto master
Become a crypto master
Learn everything about crypto,
trading and bots
Learn everything about crypto, trading and bots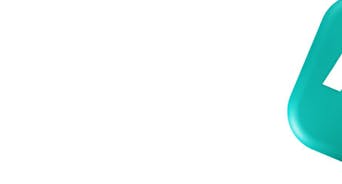 3Commas October Update
From

DATE PUBLISHED: NOV 9, 2022
DATE UPDATED: JAN 11, 2023
More chances to earn better profits with our new Take Profit feature, upgraded Android app, and OKX bonuses!
Start Trading on 3Commas Today
Get full access to all 3Commas trading tools with free trial period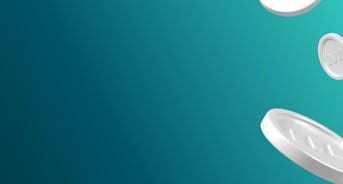 In October, we released some heavyweight new features in signal trading, made it easier to personalize the app on Android, and introduced OKX for free on all 3Commas PRO plans! Let's take a look at everything 3Commas brought to our traders in October. 
Market Overview 
October was mostly void of wild market action in crypto and exhibited an uncharacteristic lack of volatility - although we did see some bullish late-month trading action in Bitcoin and Ethereum. Bitcoin prices spent most of September and October trading in a narrow range between $19,000 and $20,000. Bitcoin, Ethereum, and other cryptos broke out to the upside in the last week of October, with Bitcoin surging to above $20,900 and Ethereum jumping to above $1,580. Ending the month slightly higher than it began, we predict an action-packed November! 
New Releases
More chances to earn better profits from each trade with our new Take Profit feature
Here's why you should care..
Users can now exit a trade using a signal, similar to entering a trade using a signal. For example: you've set up a deal start condition using a TradingView signal with a 3-minute interval and "Buy" as the signal value. Now you can set up a Take Profit using a TradingView signal with a 3-minute interval - but with the "Sell" signal value, or some other signal of your choice.
Traders also have more chances to earn better profits from each trade by setting the bot to wait until the price hits a minimum profit percentage rather than immediately closing the deal. We also fixed a bug that wasn't allowing Safety Orders with a deviation of more than 100% in bots with a Short strategy.
Go to TradingView
Welcome Android 2.0: 
Binance fast connect now allows users to connect much faster than using API keys, but that's not all..
Light mode let's users change their color scheme to make it easier to read important information
New filters on the account screen
Stop Loss to break even on Smart Trades
Updated DCA Bot stats
Ability to hide account balances on the summary screen
Quick switch from paper to real trading account
Check out the new changes.
Android App
Updated OKX features:
Use all of our 3Commas PRO plan features on OKX for free
Integrated SmartTrade, Terminal, DCA Bot, and Grid Bot for OKX futures
OKX
Contests
Get ready, traders - it's competition time!
Connect your OKX account to 3Commas and join the team to enter the OKX World Cup Futures Team Trading Tournament!  Trade free (without any payments for subscription) on 3Commas and be in with a chance of winning a cash prize, 3C merch and 1 year's subscription to 3Commas! 
The prize pool is dynamic and adjusted on the number of participants. The winning team will receive 50% of the total prize pool, with more prizes up for grabs! Registration starts on 15th November 2022 (UTC+8) - so get ready to play!