Become a crypto master
Become a crypto master
Learn everything about crypto,
trading and bots
Learn everything about crypto, trading and bots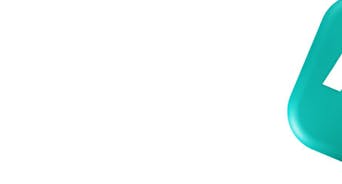 Best Ethereum Classic Trading Bots to Use
From

DATE PUBLISHED: AUG 8, 2022
DATE UPDATED: JUN 19, 2023
Why on earth would someone trade Ethereum Classic, you might say and you'll be right and wrong at the same time. However, this is the topic for another digest, while this article describes the best trading bots you may find across the web to monetize this forgotten asset.
Start Trading on 3Commas Today
Get full access to all 3Commas trading tools with free trial period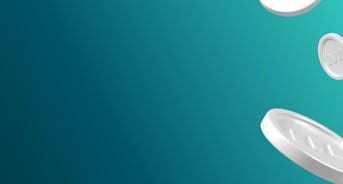 What is Ethereum Classic? 
Ethereum Classic (ETC) is the fork of Ethereum, meaning that at some moment the Ethereum community has been divided — Ethereum Classic still follows the project's initial logic, while Ethereum adjusted it slightly to become something new.
Both assets are being actively traded on major centralized exchanges like Binance, Coinbase, and more. However, the demand for ETC is significantly lower. 
Ethereum Classic (ETC) Trading
Ethereum Classic is one of the major crypto assets you can trade for profits. Along with other high-cap cryptos like Bitcoin, Ethereum, and Solana, ETC has a substantial market exposure worth almost $5 billion. Even though such a big exposure makes this asset potentially less volatile compared to smaller caps, you can win from Ethereum classic trading over the long run, especially if you pick a reliable trading bot and set rules in accordance with the Ethereum Classic coin. 
Ethereum Classic Exchanges
As Ethereum Classic is one of the assets valued at close to $5 billion, it's listed across > 238 exchanges at the moment of writing. Exchanges like Binance, Coinbase, KuCoin, Gate.io, Kraken, Huobi, Poloniex, and many more provide users with opportunities to trade Ethereum Classic. 
Regardless of the exchange, the chances are it has Ethereum Classic. As a result, you have a chance to monetize trading the asset. An automated trading bot is one of the ways to make more money on assets like Ethereum Classic [ETC].
Why Ethereum Classic Bot?
Ethereum is an open-source blockchain with thousands of dApps integrated, maintained and developed daily. So the chain drives extraordinary demand for the native asset — Ethereum (ETH). But why go all the way up to a classy one?
The upcoming Ethereum switch implies switching from Proof-of-Work (1.0) to Proof-of-Stake (2.0), but thousands of miners will still have their rigs on hand. Where would they go once their mining rigs are useless for Ethereum? 
One of the potential options would be ETC. Moreover, if you check which funds have invested in the asset, you might be surprised. Big monies won't stay unnoticed forever, meaning ETC might be a good trading option for quite a while. 
Even though Ethereum Classic's demand is several fold lower compared to its big brother ETH, the overall market capitalization floats around an impressive $3 billion. At the moment of writing, ETC is trading 85% down from its all-time-high.
Trading ETC on the crypto exchange market might provide several opportunities to make money. However, the crypto market is highly volatile and you need to either keep a close eye on your screen or use some of the best ethereum classic trading bots. 
Best Ethereum Classic Trading Bots
You might want to automate your crypto trading and presume these bots are only for the professional traders or math geniuses. However, crypto trading bots are available for all traders regardless of your level of expertise.
Ethereum trading bot is a trading software that automatically trades crypto according to specific logic rules. How do you make money on it, though? First off, you need a reliable software provider and its ETC trading bots.
Searching for the best trading bot to use might feel overwhelming. Especially when the market is flooded with poor designs, lack of features, and limited functions. How do you spot the best trading bot to use for your Ethereum Classic trading? This section will describe both free & paid trading bots and highlight each of their features to help you decide which one is a fit.
3Commas is a cloud-based crypto bot with an intuitive design, making it suitable for users to build their automated trading bots. Even though 3Commas is known as a professional tool, newbies can use it without any issues, as the platform has a smooth learning curve and lots of educational content to support the community.
With its CopyTrading Bot feature, new traders can follow result-driven traders and implement their strategies. In contrast, advanced traders can modify several available tools and design their own strategies. 
3Commas trading terminal offers a backtesting feature that allows you to simulate a strategy based on historical analysis and analyze how it will perform in the real world.
Risk-induced features like Take Profit, Stop Loss and Trailing Stop Loss garner as much as 220,000 monthly users across the globe, reducing the chance of losing capital for each trader. You can connect to 23 major exchanges through API keys. Some bright examples include HitBTC, Binance, and more. 
HaasOnline
HaasOnline is a trading bot that offers automated trading options with its highly configurable trade bots, premade trading bots, or the ones built using HaasScript.
Haasonline provides seamless integration with popular exchanges, including Binance, Bitfinex, Coinbase Pro, Bittrex, Bitstamp, Gemini, Kraken, OKEX, and more. It also offers unlimited trades and minimal trade fees depending on the connected exchange. 
All its bots are friendly for beginners seeking to automate their ETC trading and offer paper trading to test things out before going live. However, HaasOnline pricing is unreasonably high, meaning you need to be financially buoyant to use this bot.
Moreover It doesn't provide a free trial and guarantee anything. The pricing options range from 0.025 BTC for beginners to an Advanced plan going for 0.072 BTC. Both types provide you with 3-month access, but you can add up more BTC to get a discounted price for six month or even more.
CryptoTrader
CryptoTrader is a cloud-hosted, fully automated bot that analyzes the market and maximizes profit-making opportunities. It's user-friendly and hence suitable for both beginners and hard-end traders. 
The platform currently supports various exchanges like HitBTC, Bitstamp, Poloniex, Huobi, OKCoin, Kraken, Bitfinex, Binance, Coinbase, and more. 
Even though all users get a 7-day trial of the basic plan, the plan is not the same as the actual basic plan. Some features like backtesting and paper trading might not always be accessible. 
The price is fairly low compared to other one-time offers the market has. It's quite notable that CryptoTrader doesn't charge transaction fees. On the other hand, It only offers unlimited access to its features as long as you have made the minimum deposit worth $275. 
BTC Robot
BTC Robot is a fully-automated bot that uses unique algorithms to trade on your behalf. As a result, it sources profit-making opportunities and reduces potential losses. 
The platform features a minimalistic user interface, including advanced GUI tools powering the dashboard, one-click money withdrawal, and easy API connection to any major exchange, including Binance, Coinbase, Kraken, and BitMart.
The platform has an active customer support team working around the clock to offer optimal service. They are ready to assist you if you have any issues or a possible bot-related question. You can also benefit from a free demo account and a lack of registration fees. However, you need to pay a minimum charge of about $275 to join the fully-fledged support and enjoy all the functions.
Unlike the previous bot, If you have made a return and want to withdraw your funds, BTC Robot makes it easy with its one-click system. In most cases, the money will land in your account somewhere around three days once the request is made.
FAQs
A trading bot is a piece of automated software that executes crypto trading orders based on predetermined if/then logic rules.

The Ethereum Classic trading bot by 3Commas implements advanced algorithms to monitor the markets, analyze indicators & charts and make decisions based on a built-in logic set.

There are several ways to measure trading software's success — user count and trading results are the main ones. The 3Commas platform has > 220,000 monthly active users and supplies top-tier strategies to bring steady yields. Less prominent bot examples include CryptoHopper, Shrimpy.io, and Pionex.

Your perfect bot depends on the functions you're looking for. However, some trading software providers are more reliable than others. A good example of a trustworthy provider is 3Commas.

A crypto trading bot offers many advantages to crypto traders — it analyzes the market risks and provides users with many potential profit-making opportunities. Bots also eliminate emotion losses, which is quite common for crypto traders.

3Commas bots are time efficient as they allow users to place multiple trades at a, which would be manually impossible. This increases the chance of making a consistent profit instead of manual trading.

Mikhail Goryunov
A proven leader, successful at establishing operational excellence and building high-performance teams with a sharp focus on value creation and customer success.