Become a crypto master
Become a crypto master
Learn everything about crypto,
trading and bots
Learn everything about crypto, trading and bots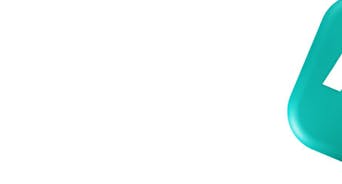 Best KuCoin Trading Bots [review and comparison]
From

DATE PUBLISHED: AUG 5, 2022
DATE UPDATED: OCT 24, 2022
Picking the best bot is one of the most challenging tasks a trader faces on its way toward automation. This digest sheds light on why trading automatization plays a big role in crypto and describes multiple KuCoin bot providers and their features
Start Trading on 3Commas Today
Get full access to all 3Commas trading tools with free trial period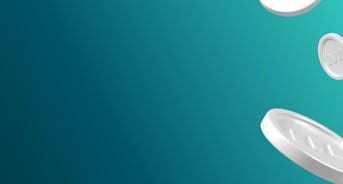 What Is KuCoin?
KuCoin is a popular crypto exchange platform that has managed to establish itself as a reputable platform for all sorts of crypto operations back in 2017. The exchange currently supports nearly 800 trading pairs and 420 projects. 
The exchange introduced its native trading bot in 2021 and has been progressively developing a lot of features since then. Currently, it offers Classic Grid, Futures Grid, DCA, Margin Grid, Infinity Grid, and Dynamic Rebalancing bots.
What is the KuCoin Trading Bot?
Being a large crypto exchange, the bot with the same name supports all major trading pairs available on the exchange. Even though the bot has some benefits, it also carries two major drawbacks.
You can only use this bot within the KuCoin exchange
You have to download and install the mobile app, as the bot is only available through a mobile interface.
Considering reviews from customers [including but not limited to TrustPilot], KuCoin has quite a low score. Complaints range from hacking and scams to a freezing website, lack of updates, and poor customer support services.
The overall rating floats around 3.8/5.
How Does Trading Bot for Kucoin work
The trading bot for KuCoin works the same way as if you were trading on any other exchange. Namely, Your KuCoin bot will trade on your behalf based on specific parameters installed  — either by you or by the developers.
The process is quite simple. You find an automated trading platform or a bot provider and grant it access to your trading account on the KuCoin exchange. 
Once you've connected a bot to your exchange, you can modify trading details, top-up the investment amount, set/cancel take profit and stop loss, set/cancel price alerts and customize the bot in any way possible.
Best KuCoin Trading Bots Review 2022
This section describes seven established KuCoin automated software providers, explains the ins & outs, and breaks down key features of each.
3Commas Trading Bot Review
3Commas is a perfect choice if you're seeking a reliable KuCoin bot. The platform assists you in efficiently managing your crypto assets, tracking your trading performance, analyzing the market, and so much more. Let's break down the core functions.
The 3Commas trading platform has some of the most efficient KuCoin bots available on the market. The platform offers a relatively equal set of features and instruments to quench a trading thirst for any type of trading enthusiast, from newbies to established trading professionals. Features like Smart & Copy trading help newbies, while technical indicators generously supplied by the TradingView platform do the job to keep experts as grateful as newbies are.
Regardless of your experience, you can perform a comprehensive backtesting strategy in order to run your trading program successfully.
Bots for all crypto markets, be it a bull, bear or sideways phase

Unique options bot 

Responsive customer support to answer any questions 24/7

Smart & Copy Trading features

Bot presets, signals & marketplace

Next-level data feeds, educational materials & FAQ section

Smooth learning curve for newbies

Test out Pro features 3 days straight for free

Inregrated 18 major crypto exchanges, including KuCoin

Paper trading only available for subscribers

Interface might take some time to get used to it
Bitsgap Trading Bot Review
Bitsgap is a trading software that focuses on helping its users tackle the volatile crypto market and capitalize on fluctuations across exchanges. 
The software is built with beginners, casuals, and inexperienced users in mind for sure, which is why it has simplistic design, intuitive scalper terminal, and a long free trial period. Relying on a simple interface, Bitsgap does not require lots of effort from traders to get a firm grasp on the crypto trading bot's mechanics.
A reliable cloud-based solution that protects your data and minimizes downtime as much as possible

Transparent and efficient logic behind its bots

Risk-free bot trading simulator in paper trading mode

Supplies free crypto signals

Many trading strategies has passed through the backtesting procedure

A free trial lasting 14 days

The website might freeze sometimes

Lack of notification alerts, which might be an issue for advanced users. 

Advanced subscription costs nearly $150/monthly
TradeSanta Trading Bot Review
TradeSanta is a time-tested crypto bot with KuCoin trading support. The bot demonstrates brilliant performance and provides an easy-to-understand dashboard for newbie and seasoned traders alike.
On top of that, you can think of additional safety measures, a dedicated community, and a tangible effort to maintain a rock-solid reputation. As a result, you'd get a software provider that doesn't stand a chance against any mediocre bot. 
One of the biggest advantages SantaTrades has is its partnerships. A prime example is how the platform has amassed KuCoin, Binance, Bitfinex, Bittrex, HitBTC, UPbit, Huobi, OKEx, and Coinbase, to become the niche bot in arbitrage trading. 
Open channels with major exchanges is an extremely beneficial feature SantaTrader has in its arsenal, as it unlocks vital liquidity and paves the way for mass trading. In other words, partnerships are crucial for every crypto trading bot and SantaTrades is not an exception to the rules.
Unlimited number of bots for $30 monthly

A free trial lasting 3 days

Up to 49 bots using the cheapest subscription

User-friendly mobile app

Marketplace, signals & and all-in-one trading dashboard

You can use presets, build bots from scratch or trade them on marketplace

Average score of 3.7 on Trustpilot

Just 4,000 active members 

Arguable customer support
Coinrule Trading Bot Review
Coinrule knows how to help its customers when it comes to being a KuCoin bot. Partly because they are considered an all-in-one trading platform that can help you not only trade many assets but also significantly boost your trading knowledge as well.
This is a multi-exchange trading platform, and they offer advanced features so that you can trade as efficiently as possible. The feature list includes a wide range of automated trading algorithms, arbitrage trading, and paper trading.
The platform looks good overall and provides many features, but its price of $450 might cross all the features for some traders, especially for newbies and mid-range traders with smaller deposits.
Highly customizable

More than 150 trading presets

Free trial plan lasting 30 days

No fees

The Pro plan costs $449.99 monthly

Only supports 10 exchanges, including KuCoin, Kraken & Coinbase

No mobile app
Trality Trading Bot Review
Trality is quite a new software provider launched back in 2021. It provides users with various trading tools for building their own custom trading bots, unlike presets offered by other software providers. Trality also allows both newbies and hard-end traders to backtest and trade in real time with their built-in custom strategies.
The platform is widely known for its Code Editor, which is said to be the first web-based Python Bot code editor. If you're an advanced trader with coding experience in Python, you can use their code editor to create your advanced strategy and sell those elsewhere right after that.
In-browser code editor for developers

Drag-and-drop builder interface

Bot creation from scratch

It allows you to deposit or withdraw from your bank account and trade with US dollars.

This spot-Futures KuCoin bot enables retail investors to make passive income with low risk.

You can rent bots from others for a small fee

Lacks exchanges

No mobile app
CryptoHopper Trading Bot Review
Another KuCoin trading bot on our list is really helpful if you want to find an all-in-one portfolio management and trading app.
The platform empowers crypto traders with a wide range of advanced trading features, which you're going to be able to make the most of through a user-friendly & simplistic interface CryptoHopper provides.
When it comes to compatibility, CryptoHopper has a native mobile app for Android and IOS users worldwide. Even though you don't necessarily have to install it, it's quite an intuitive and smooth experience. You can manage your bot via any major browser, as CryptoHopper is a cloud platform.
It also means hackers may struggle to harm your funds, as cloud protection is one of the most reliable ones. Moreover, your bots operate faster and carry fewer downtime risks.
With a KuCoin trading bot like this, you can significantly boost the performance of your trades. Tools like real-time portfolio tracking & managing, advanced data feeds, charts, indicators, and more, will come in handy. 
However, you can't use a free version to access the best features. Make sure to pay for CryptoHopper's top-notch features before you can use them outside a free trial.
Secure protocols & steady protection

24/7 trading bot that uses cloud storage to host its services.

Supports algorithms like RSI, EMA, BB, and more. Overall, more than 30 indicators & 90 patterns.

Real-time performance reports

Paper trading feature.

Free version lacks functionality

Website might freeze from time to time, especially if you have lots of cookies
KuCoin Native Trading Bot Review
KuCoin has an in-house bot to help the exchange's users make money in an automated way. Even though this bot has an interesting combination of features and strategies, users can only trade within KuCoin, which might block some trading opportunities and limit potential profits as a result.
The exchange offers a wide range of bots, including Dynamic Rebalancing, Infinity Grid, Margin Trading Grid, DCA, Futures & Classic Grid. As to assets these bots support, KuCoin bots support pretty much all the trading pairs that the exchange itself supports, which is around 800 crypto assets. As a trader, you can access advanced orders like real-time charting, limit orders, and stop loss.
A major drawback the bot has is you can only use it within the mobile app. So you have to use your mobile to download, install, and use this KuCoin bot — not quite convenient, especially if your phone has a small screen. 
Kucoin bot automatically inherits all the security features from its parent platform, satisfying the demanding requirements of a reputable crypto exchange. 
However, the exchange still suffers from a reputation hit back in 2020 — it was hacked for a remarkable $280 million. The journalists and writers have marked the event as one of the biggest data attacks in crypto history.
Intuitive interface

Deep liquidity because it's a big crypto exchange

World-class security features make sure your funds are safe

Only accessible via a mobile app

You can't use it outside the KuCoin exchange, which might limit trading options

Lacks setting & trading strategies

Arguable customer support
Are You Allowed to Use KuCoin Trading Bots?
You can access the KuCoin trading bot to automate your trading if you're a user of the exchange. Any active user can benefit from the latest features the platform provides. As of writing, KuCoin bots provide dynamic rebalancing, infinity & margin grid bots, dollar cost average [DCA], and classic and futures grids to a wide range of customers. The only requirement is to have an account on the KuCoin crypto exchange. 
Is There Software You Have to Download?
You don't need any specific piece of software to use the KuCoin bot. However, you can only use these bots on KuCoin, which requires you to download an app if used from a mobile device. 
As long as you're using your personal computer [PC] or a laptop, you don't have to download any software to access all the tools KuCoin bots provide. 
What About Safety?
KuCoin is a reliable and time-tested exchange available to manage your crypto assets quite safely. The exchange is listed #5 globally in terms of the overall score gained, according to CoinMarketCap. The fact that almost 3 million users visit the website weekly speaks volumes about the security it provides.
What Kind of Investment Will Get You Started?
KuCoin doesn't require you to invest a specific amount of money. You can get started with any budget and automate your trading experience in no time. However, KuCoin does provide some limitations on your deposit. As a result, the minimum deposit to kickstart your trading is $5. 
You can deposit any amount in the $5 to $5000 range to have some funds on your account, so the KuCoin bot can trade on your behalf and earn some yields. 
What Unique Pairs Can Be Traded Via KuCoin?
The list of trading pairs is updated quite frequently. If you want to look over the latest pairs available, you can check the KuCoin markets section. As a rule of thumb, KuCoin lists prominent trading pairs along with less popular ones, resulting in 730 assets traded. Even though Binance lists all major crypto assets, it trades twice as less, which means you can access multiple small and medium cap assets on KuCoin. 
Сlosing Thoughts
Some traders claim that a perfect moment to automate trading never comes.  This article might be just the moment you were waiting for, as the markets are on fire and no one exactly knows what is going to happen in the next couple of months.
Automated trading is an excellent opportunity to monetize on the bull, bear, and sideways markets, especially with reliable trading bots like those provided by the 3Commas platform.
FAQ
Reliable bots provide 15 to 25% annual returns and minimize your trading participation at the same time. A prime example is 3Commas KuCoin trading bot.

Some bots are free, some are not. You might want to pick a bot with a free trial, as it allows you to assess the functions before buying. Picking up a completely free bot isn't advisable, as they tend to be either outdated or not efficient whatsoever.

KuCoin has an in-house trading bot integrated within the exchange, but its functions are somewhat questionable. That is why you might want to use external bots supported by KuCoin. 3Commas KuCoin bot is a perfect example you can choose. 

The price range varies depending on a bot provider. The industry's average is around $15. There are multiple reasons why you might not want to go significantly lower than that. 3Commas trading bot for KuCoin exchange costs $14.5/monthly if you subscribe a year upfront.

You can lose money for several reasons. Key reasons include lack of control over your bot, scams, poorly-designed strategy, an outdated bot, short-term losses (long-term benefits eventually).

KuCoin bots can be profitable if the trading strategies are efficient. That's why you should pick reliable software providers like 3Commas and use top-tier bots that convert data feed & strategies into tangible profits. 

KuCoin bot's reliability directly depends on a software provider you pick. 3Commas is one of the most reliable providers available, which is why > 220,000 customers around the globe trust 3Commas.

At the moment of writing, KuCoin is not authorized to work in the United States. As U.S. citizens can't use non-licensed exchanges, KuCoin isn't officially available in the U.S. If you're not a U.S. citizen, you can use KuCoin in the United States under some specific conditions using VPN services. 

Mikhail Goryunov
A proven leader, successful at establishing operational excellence and building high-performance teams with a sharp focus on value creation and customer success.