Become a crypto master
Become a crypto master
Learn everything about crypto,
trading and bots
Learn everything about crypto, trading and bots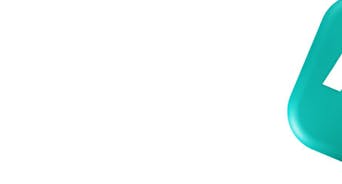 10 Best HitBTC Trading Bots in 2023
From

DATE PUBLISHED: SEP 7, 2022
DATE UPDATED: JUN 19, 2023
Start Trading on 3Commas Today
Get full access to all 3Commas trading tools with free trial period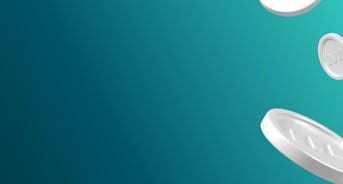 HitBTC Trading Bot Introduction
Cryptocurrency trading may be a little daunting sometimes, as you need to get familiar with many technical tools and indicators. Thanks to automated trading bots that allow you to trade 24/7 and get the best out of the market. 
If you're planning to fully explore this space, you'll need a good crypto exchange that has all the required features to get you on the move. HitBTC is an advanced crypto exchange supporting 800 crypto pairs and many trading bots.
The team has deployed a robust and effective trade method. Officially launched in 2014, HITBTC has been offering services worldwide without restriction. One great advantage the exchange offers is the API for bots, which eases the process of trading crypto automatically. 
Without further ado, let's take a deep dive into the best HitBTC trading bots you can use for long-term benefits.
Best HitBTC Trading Bots 2023
Pretty much all HitBTC bots work the same way — they analyze market parameters like price, volume, and orders according to your tastes as a trader and make the final decision for profits. But how do you know which one is best for you?
Here we will discuss the best HitBTC bots that can get you the best of your trading journey and better automate your experience.
3Commas — Best HitBTC Trading Bot Overall
3Commas is among the most flexible and reliable HitBTC trading bots. It offers a wide range of technical indicators and analyzing tools. This bot allows you to launch your trading strategy and set it to your preference. Also, this HitBTC bot will enable you to design, analyze and backtest crypto portfolios.
Even though 3Commas customers are mainly experienced traders, all the bots are still fairly user-friendly. 3Commas has made bots accessible for new traders that are not familiar with crypto technical tools. Each user can copy the trading strategies of other expert users for profits. 
The 3Commas trading platform also offers seamless portfolio tracking & managing options. So if you're just getting into the crypto space and looking to rise above the complexities of setting up a strategy, this might be a great choice. A vivid example of management would be the auto rebalancing feature. All tools have a comprehensive and straightforward user interface so that you can quickly get your hands on.
On top of all the features mentioned, 3Commas supplies a smooth learning curve for newbies — from short format digest to longer dive-in article breakdowns. Educational materials cover a wide range of topics and shed light on various aspects of the platform's functions.
The bot has easy-to-understand guides to help users understand its functions. In addition, 3Commas has an active community and a support team available to deal with any issues 24/7. You can join the community on Twitter, Telegram, and Facebook to reach out directly and get responses way faster. 
Pros
Bots for all crypto markets, be it a bull, bear, or sideways phase
Unique options bot 
Responsive customer support to answer any questions 24/7
Smart & Copy Trading features
Bot presets, signals & marketplace
Next-level data feeds, educational materials & FAQ section
Smooth learning curve for newbies
Test out Pro features 3 days straight for free
Integrated 23 major crypto exchanges, including Binance
Cons
Paper trading only available for subscribers
Interface might take some time to get used to it
Bitsgap — Best for Sideways Markets
Bitsgap is a popular HitBTC bot that can handle your portfolio and simplify the trading experience — all under the same roof. You can either create your trading strategy or go with the flow using presets.
Many users know this HitBTC trading bot for profitable arbitrage opportunities, as it allows you to leverage the highly volatile crypto markets. However, you can do so much more than mere arbitrage. 
To start off, you can integrate various bot features, simulate your preferred strategy with its backtesting quality, and see how it will look before real-time usage.
This HitBTC bot offers a free trial for users who might want to know its functions before paying. They paid subscriptions in 3 categories, ranging from $19 to $110. To learn more about this bot, you can find well-written guidelines and short tutorial videos on their website. They also have active customer support to attend to users' needs at any moment. 
Overall, this is an excellent bot for traders looking to profit from the market regardless of the phase. 
Pros
A cloud-based solution & extra protection
Trade bots are based on a transparent and efficient logic
Risk-free bot trading simulator in paper trading mode
Free crypto signals to subscribers
Backtested strategies to start off quickly
A free trial lasting 14 days
Cons
The website might freeze
Lack of notification alerts
Pionex — Best for Flexible Trading
This is another top-notch HitBTC bot that allows you to automate your trading strategy so you don't sit in front of your computer all day monitoring your trade positions. Pionex HitBTC bot is best known for low transaction fees and a flexible and mobile-supported feature. 
This bot might be an excellent choice for investors with large portfolios as it accommodates high-volume investments. The competitive advantage over other HitBTC bots is the price — it's entirely free. This means you don't need to pay for any subscription package to get started. Doesn't that sound quite interesting?
Furthermore, this unique bot has arbitrage & DCA trading features that allow you to make a profit regardless of the market. 
In terms of usage, it's designed to be comprehensive and easily understood. It has pre-made strategies to choose from, and the bot is suitable for any level of expertise. You don't need any technical knowledge to set it up. It also integrates a copy trading feature, allowing newbies to follow advanced traders.
Responsive customer support is yet another feature this bot has embedded.
Pros
Has a mobile application available on Android and IOS
Fully customizable interface if wanted to
All bots are 
A set of 16 bots available
Competitive trading fees
Liquidity back-up from Binance & Huobi
More than 40 funding crypto assets available
Licensed by US FinCEN
Cons
No fiat funding
Poor customer support
Coinrule — Best for Technical Trading
Coinrule is a juggernaut in the world of HitBTC automated trading bots. They help beginners in the crypto market by providing over 150 trading templates and a wide range of resources to have an idea suitable for them. You don't need any coding experience to set up your strategies either. 
The backtesting feature simulates new trading strategies against historical data, so you never experience sudden crypto trading. Likewise, expert traders can create their own preferred strategies and tailor them according to their preferences. As a result, the bot platform integrates a comprehensive, modular rule configuration framework that works via the If/then logic. So, basic trading strategies such as stop-loss, taking profit, and buying the dip/breakout can be maximized to benefit from contrarian and accumulation methods.
With this HitBTC trading bot, you can start for free. This involves signing up for their Starter plan. Paid subscriptions range from $29.99 to $249.99 per month, with the different packages designed to offer differing trading features.
The Coinrule team has actively provided many relevant guidelines and how-to articles via the blog. You can reach out to the team via live chat, Telegram, and email.
Pros
Highly customizable
More than 150 trading presets
Free trial plan lasting 30 days
No fees
Cons
The Pro plan costs $449.99 monthly
Only supports 10 exchanges, including Binance, Kraken & Coinbase
No mobile app
Quadency — Best for Advanced Traders
Still pretty fresh, Quadency is a HitBTC bot helping users automate their trading journey with ease. This bot essentially diversifies your investment, allowing you to choose any assets and allocate your portfolio. In other words, during a fluctuating market, the Quadency bot will automatically liquidate and buy the assets based on your allocated portion.
The bot has a smooth and straightforward interface. Users can quickly get around the configuration, as it has a small navigating bar to help. The settings are typical, and you can quickly check your portfolio balance even while setting up your trading strategy — you can get information such as open orders, trades, and history via the portfolio tab.
Quadency HitBTC bot is beginner-friendly, making it suitable for new users. It offers multiple premade strategies that have been backtested, so newbies can copy and customize strategies to their tastes. Here you will see historical data of the back tested configuration with the ROI and profit/loss.
An active community is a cherry on the cake for all Quadency HitBTC bot users. The bot offers a free trial, a pro subscription for $49 monthly, and an unlimited trading package for $99 a month.
Pros
Features a single price tier, which simplifies the picking
Integrates 12 different exchanges, supporting all major CEX
Binance & Kraken as official partners
A backtest ability
A set of 8 Quadency automated software types available to any trader
A set of 8 Quadency automated software types available to any trader
Cons
Supports only spot trading 
Has no mobile app
Trality — Best for Bot Developers
This is another fantastic HitBTC bot best known for its set of codes. Through its Rule Builder feature, you can instantly indicate how technical indicators activate trades. It also shows you where to set your stop limit and stop-loss orders, avoiding the stress of coding the strategy yourself. 
On the other hand, the bot is also suitable for advanced traders with a coding background, as they can edit the algorithms using Python API and build their preferred trading strategies.
Paper trading and backtesting functionalities are among other benefits you can enjoy using the HitBTC Trality trading bot. The dashboard helps you to test how your strategy would perform if you deploy it on live trading. This feature allows you to practice any strategy and test it against historical algorithms before putting your real money into the equation. This bot also offers several algorithmic testing sequences, including custom time frames. 
You can start via its free trial and see how the bot would play out before actually committing your money to a paid subscription. Talking about the latter, Trality offers three paid packages, binding their names to chess pieces. 
Test it out until you feel it's something you want to use or not. If you decide that this platform fits your cryptocurrency trading style, your next step would be upgrading to a paid plan — they're ranging from Pawn to Queen.
A lovely community and helpful customer support services lie on top of everything.
Pros
In-browser code editor for developers
Drag-and-drop builder interface
Bot creation from scratch
It allows you to deposit or withdraw from your bank account and trade with US dollars.
This spot-Futures Binance bot enables retail investors to make passive income with low risk.
You can rent bots from others for a small fee
Cons
Lacks exchanges
No mobile app
CryptoHopper — Best for Copy Trading
CryptoHopper is one of the most popular HitBTC bots offering seamless automated trading for users. It is best known for its reliability and a good reputation.
When it comes to the user interface, navigating, and designing your bot, CryptoHopper has no rivals. The platform introduced a drag-and-drop framework to customize bots as much and easily as possible. 
Another notable feature is trading on sideways markets via grid bots the CryptoHopper offers. You can maximize this feature to make small profits within a specific range.
Learn more about grid trading.
It's important to note that this bot offers a free package for 7 days straight and takes subscription fees from subsequent services. The packages range from $19 to $99, depending on the features you want.
Pros
Secure protocols & steady protection
24/7 trading bot that uses cloud storage to host its services.
Supports algorithms like RSI, EMA, BB, and more. Overall, more than 30 indicators & 90 patterns.
Real-time performance reports
Paper trading feature.
Cons
Free version lacks functionality
Website might freeze from time to time, especially if you have lots of cookies
TrailingCrypto — Best for Small Deposits
Trailingcrypto is a relatively affordable HitBTC bot offering advanced features at low prices. Just like other trading HitBTC bots, it also successfully competes in terms of the market orders it supports. 
You can execute fundamental orders such as stop-loss, limit market, and price trailing stop sell/buy. On the other hand, you can execute advanced market orders like custom order sends order and order cancels order.
Another unique feature of TrailingCrypto is the Telegram and email alert bot. This implies easy integration of trading templates for new traders by experienced traders. 
The HitBTC trading bot capitalizes on the grid strategy. If you are new to this and don't know how to set a grid trading bot for HitBTC, TrailingCrypto is here to help you. Simply put, this bot allows traders to build grids and purchase crypto assets within specific price ranges to win regardless of the market.
In terms of the user interface, TrailingCrypto has clear visual and advanced options that can be easily customized even by new traders without much hassle. It also has a comprehensive design and an active learning resource section with many guides to help users out with the basics.
As mentioned above, the pricing of TrailingCrypto is relatively cheap as its basic plan is free. However, compared to other HitBTC bots' free plans, this comes with only 10 open orders, 100 monthly orders, and 15 days of order expiry. The bot offers a free one-month trial of its premium package, so new users can test and see how it will play out before actually investing money. The premium plan goes for $7.20 per month.
The community is quite passive, and so is customer support. Quandecy, 3Commas, and Bitsgap are definitely better in this regard. 
Pros
Affordable for traders with small deposits
Support a wide range of exchanges
Easy-to-use trading terminal 
An active support team 
Cons
Had some reputational problems in the past
Was hacked several times
HaasOnline — Best for Advanced Traders
This is another HitBTC trading bot with enriched features such as backtesting strategies, paper trading, and smooth automation. Like other crypto bots, this backtesting strategy allows you to simulate your bot before deploying on live trading.
HaasOnline provides seamless integration with popular exchanges, including HitBTC, Bitfinex, Coinbase Pro, Binance, Bittrex, Bitstamp, Gemini, Kraken, OKEX, and more. It also offers unlimited trades and minimal trade fees depending on the connected exchange. 
If you're a beginner seeking to automate your trading, this bot is the way to go as it has paper trading to test things out before going live and provides even more features if you get the subscription. However, HaasOnline pricing is unreasonably high, meaning you need to be financially confident to use this HitBTC bot.
Moreover, it doesn't provide a free trial, nor does the HaasOnline team guarantee anything. The pricing options are ranging from 0.025 BTC for beginners to an Advanced plan going for 0.072 BTC. Both types provide you with quarter access, but you can add up more BTC to get a discounted price for half a year, month, or 12 months straight away.
Pros
A wide range of crypto assets and trading indicators 
Multiple exchanges & trading robots are available
Responsive customer support
Helpful community of traders
Cons
Сomplex customization, as it lacks user-friendly guidance
More expensive compared to other bots
No free trial
TradeSanta — Best for Exchange Support
TradeSanta is a cloud-hosted HitBTC trading bot, meaning you do not need to download any software to use its functions. They are friendly to both beginners and experts. One of the distinct features of this HitBTC bot is its buy and sell bot that allows you to trigger central trading strategies in the market.
They also offer a wide range of signals, such as. 
TradingView custom signals, 
Real-time tracking
Not templates
Take-profit targets
Pre-built signals and technical indicators like Bollinger Bands, MACD, RSI, etc.
They also offer other portfolio management tools such as Stop loss, trailing stop loss, trailing take profit, and other DCA and grid strategies risk management tools.
They offer demo trading that allows you to test the strategies before putting your real money, you can also get Telegram alerts and real-time tracking to monitor your bot's performance.
The pricing options include three tiers, ranging from $14.00 to $30 a month. A free trial is an excellent add-on to overall functionality. 
TradeSanta supplies a unique feature that allows you to exit bull positions and convert your funds into stable coins or BTC. This is very helpful if there's a sudden crash in the crypto market. Moreover, you can quickly exit a position.
Lovely customer support services work around the clock to enhance the already friendly user experience and raise the bar for educational content. That's quite valuable for newbie traders who make up a bigger part of the community. 
Pros
An unlimited number of bots for $30 monthly
A free trial lasting 3 days
Up to 49 bots using the cheapest subscription
User-friendly mobile app
Marketplace, signals & and all-in-one trading dashboard
You can use presets, build bots from scratch or trade them on marketplace
Cons
Average score of 3.7 on Trustpilot
Just 4,000 active members 
Benefits of HitBTC Bots by 3Commas 
3Commas is an automated trading terminal designed to limit your trading risks and simplify your overall crypto trading experience. The core feature you can get from the 3Commas terminal is its advanced trading bots and analytical tools.
This section describes the main features of the platform.
Save & Effective Tools 
3Commas is a cloud-based trading software provider, meaning all your trades are blazingly fast, effective and safe. The platform integrates 23 major exchanges via API keys, allowing easy connection between platforms. In addition, you have complete control over your bot, and all your passwords are encrypted.
Cloud services allow you to access the trading terminal & portfolio management features whenever you like — be it your PC, laptop, or mobile device. The platform also gears you up with powerful portfolio management tools. You can create, manage, and rebalance your portfolio using the dashboard. 
By creating a portfolio, you can evaluate your asset-related performance. Moreover, you'll be able to buy all assets in one go, which is pretty convenient and saves lots of time. The portfolio itself is already a powerful enough tool, but 3Commas also has an auto-balancing that allows you to keep the original ratio of your portfolio. You can set any intervals to check and balance your portfolio automatically.
Next-level Trading Experience
The quickest way to success lies in modeling someone else's behavior. It works in life, it works in trading! 
You can easily kick off your trading journey by following experienced traders via the trading signals they provide. What are the signals, though?
A trading signal is a trigger or starts condition for your 3Commas bot. It activates your bot to trade an asset. Seasoned traders are willing to share their experience via signals for a small fee. How does it work?
All you have to do is four simple steps. 
You can get signals right on the 3Commas website. The marketplace provides multiple available options up for grabs.
Flexible Pricing Structure
The 3Commas trading terminal provides users with quite affordable yet valuable pricing options. Moreover, you don't have to get a subscription to enjoy features. Each user can start off with a trial plan and test out core features for free.
If you're looking for advanced features, the 3Commas platform provides three plans to choose from, depending on your specific needs. You're quite flexible in terms of pricing, as there are multiple duration options, including 1,3,6 and 12-month long plans. 
A year plan comes with a solid discount of up to 25%. To save even more, you can refer friends and get an additional 25% off the price, resulting in a 50% discount for year-round support & powerful features. 
The plans range from $14.5 to $49.5 per month with annual payment, and $29 to $99 with monthly payment, depending on the features you want. In other words, you can save a lot if you subscribe upfront.
However, you can stay free as long as you want, still enjoying some of the functions 3Commas provides. You can find more information on plans here. 
Closing Thoughts
Even though many bots are available, some are just copycats with a few or no unique options at all. You might want to avoid such trading platforms, as it speaks loudly about their potential profits. 
You should also steer clear of untested bots or hidden profit-related information. A perfect bot always shows all the stats transparently, has an intuitive interface, and lots of cool features like 3Commas HitBTC bots. 
FAQs
A HitBTC trading bot is an algorithmic software that allows you to take the best of the market by buying and selling crypto automatically. HitBTC bots increase profits and minimize risks. You might want to trade smart with the 3Commas HitBTC bot.

HitBTC allows traders to use trading bots. In fact, its new API 2.0 offers users a stunning experience in automating their trading without regularly checking their investments.

Generally, the crypto market is littered with many malicious projects, so you should always do your own research on any service that promises you easy profits. Reliable bots like 3Commas are 100% safe and legal.

Some bots like Pionex are free, others like 3Commas provide a free trial to test out all Pro features first and subscribe later if you feel like it.