Become a crypto master
Become a crypto master
Learn everything about crypto,
trading and bots
Learn everything about crypto, trading and bots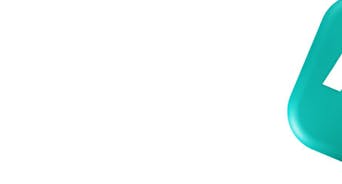 3Commas bot settings with CQS Premium Signals.
From

DATE PUBLISHED: AUG 7, 2019
DATE UPDATED: FEB 6, 2023
Start Trading on 3Commas Today
Get full access to all 3Commas trading tools with free trial period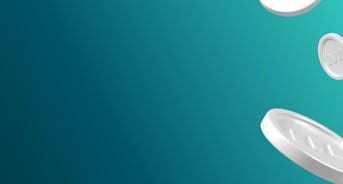 Content:
Registration and connection of the exchange on 3Commas.
CQS Premium Signals description.
How to set a bot for CQS Premium Signals on 3Commas.


1. Registration on 3Commas
The service is available via https://3commas.io/?c=tc12655, this is my referral link that gives you a 10% discount.
After registration, you will get 7 days of free Pro account with all the possibilities. Then, if your deposit is less than $750, the service with all the possibilities will remain free for you. If you have more than $750 on your account, please choose one of the subscriptions. To work with CQS Premium Signals, it is most convenient to use composite bots, and I will describe all settings just for such a bot available on Pro account.
After registration on 3Commas, please connect the Binance exchange using your API. How to do this read here: https://support.3commas.io/hc/en-us/articles/360000225253
Find out how to create an API key for Binance:   https://support.3commas.io/hc/en-us/articles/360000221733
2. CQS Premium Signals description.
CQS Premium Signals are paid signals and you can buy a subscription on 3Commas in Marketplace section.
CQS Premium signals are not intended for scalping. This means that they have several SELL goals (usually 3), there are recommendations for stop loss, they are aimed at big profits, but also have long execution time. This is an example from the private Telegram channel: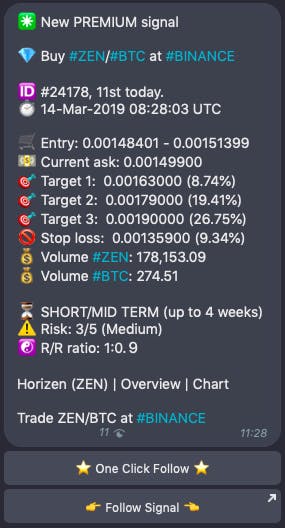 You do not need to join a private telegram channel in order to use the trading bot. But if you need a notification about a new signal, for example, you want to create a SmartTrade with setting Stop Loss and goals, then please text Mr. José Silva in telegram @MisterNauta to get access to the private CQS channel. After 3commas confirms your payment in Marketplace, he will link you.
Considering that these signals have a minimum sale target NOT lower than 3%, they are also suitable for working through a bot. You can watch this video or read this instruction to find out how it can be applied for the current 3Commas bot. Here I will show you the settings according to the signals on the Binance exchange.
3. How to set a bot for CQS Premium Signals on 3Commas.
A bit of 3-week stats of the bot's work on the signal:
Now let's move on to the settings.
1. Purchase
2. After buying signals, you can create a Composite bot:
Let's start to configure:
After all the pairs for BTC will be selected you will see this:
The following settings block:
Now bot is configured. Click
Get a reminder that you need to run the bot.
Then click Start
We've finished the bot configuration for CQS Premium Signal.

Mikhail Goryunov
A proven leader, successful at establishing operational excellence and building high-performance teams with a sharp focus on value creation and customer success.
Free access for 7 days
Free access for 7 days
Full-access to PRO plan