Become a crypto master
Become a crypto master
Learn everything about crypto,
trading and bots
Learn everything about crypto, trading and bots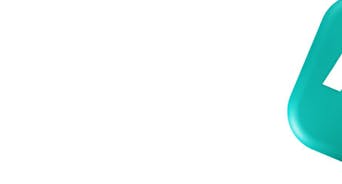 Gate Trading Bot by 3Commas
From

DATE PUBLISHED: MAR 9, 2022
Start Trading on 3Commas Today
Get full access to all 3Commas trading tools with free trial period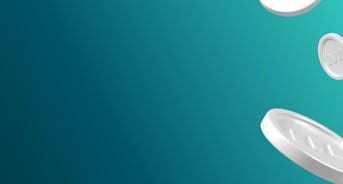 3commas is a trading software that sits between users and the exchange. Offering numerous innovative trading features, 3Commas allows users to build their own portfolio and custom bot which can be tested and deployed across multiple leading cryptocurrency exchanges. 
Connecting with one of the fastest growing crypto platforms in the world, Gate.io prides itself on providing a comprehensive and safe trading exchange for traders of all abilities. Founded in 2013, Gate.io currently sits amongst the top 10 cryptocurrency exchanges for both quality crypto assets and for offering high rates of return.
Who is Gate.io?
Despite publicizing that it is an exchange for traders of varying ability, inexperienced traders may feel overwhelmed and frustrated by the platform - particularly regarding the inability to deposit fiat currency to buy crypto directly. If users do not already own coins, they will need to use another exchange to buy crypto and transfer it onto the platform before trading can commence. Recently, however, Gate.io introduced the possibility of buying crypto via third-party partners using debit or credit card payments in fiat currencies, but this process involves incredibly high fees. Traders and investors preferring to buy crypto in fiat currency would be better served by alternative platforms such as Binance or Coinbase which offer easier and cheaper options.
However, gate.io's range of tradable coins and competitive fees often attracts advanced traders looking to chase lesser-known coins on a centralized exchange. Traders should be aware however, that the platform is limited to spot trading only, meaning that margin, futures and options trading, as well as crypto lending and staking are unavailable, with some coins not accessible in certain locations on gate.io's whitelists. 
Gate.io review
Although boasting a huge selection of available crypto currencies, some may not be available based on location. The platform's native currency, GateToken (GT) however, offers worthwhile discounts and privileges for GT holders. Beginner traders will struggle to deposit funds as fiat currency is not possible which could be overwhelming for new investors, and is currently not available in New York or Washington.
Gate.io features
The GateToken (GT) entitles users to trade discounts based on their holdings, if they intend to use it to pay for trading fees and may grant traders access to special activities like initial coin launches. 
Gate.io security has intensified since the 2019 hack. In August 2020, a third party evaluation of the exchanges cyber security by the Cryptocurrency Exchange Ranking (CER) listed gate.io as the best exchange for cybersecurity. Since then, their ranking has fallen, but their security protocols include two factor authentication via SMS and email, the requirement of users to create a distinct password to remove funds from their account and the launch or a bug bounty - which rewards users who report bugs and vulnerabilities. Gate.io also holds some assets in cold storage which is disconnected from the internet to reduce hacking risk. 
Automated trading or strategy can help users trade 24/7 without intervention. For a simple set up, users can create a bot by opening the Basic panel, clicking on the 'fill the form on the right side' and let the interface automatically populate the most optimized upper/lower price limits with the best returns over the past week. Then, users click "Create Manually" and the system will initiate the bot. It's really that simple! For advanced traders looking to customize their trades to better suit their needs, can also deploy a Grid Trading strategy. Besides defining price limits, traders can choose the number of grids, amount to sell per grid, amount of funds to deploy, the auto-stop loss, auto take-profit and more across the professional panel on both Spot and Futures Trading options. 
The gate.io sign up process
Head to gate.io and click sign up. 
Once the form has been filled, log in. 
After log in, click the settings tab to enable two-factor authentication to further protect your account. 
Download the authentication app to your mobile or desktop. 
Create an account with the distributed KEY.
Enter the code generated by the app on the TOTP blank.
To disable two factor authentication, head to settings, two factor authentication and click disable with the valid TOTP. 
When logging in next time, you will see a page titled: User login - 2nd Step after entering email and password correctly. 
There, enter the TOTP code to complete log in. 
By way of verifying user identities, gate.io also requires a Know Your Customer (KYC) pass (as standard for many crypto exchanges) before users can deposit or withdraw any crypto. This is to decrease the risk of funds being used for illicit transactions or for money laundering purposes. It's important to remember that crypto is an extremely volatile asset class with significant price fluctuations, and that the exchange platforms are not immune to hacking. In 2019, gate.io suffered a high-profile hack resulting in over $200,000 loss in crypto assets, however half was later recovered.
Gate.io fees
Spot trading fees use a maker-taker model with users paying varying fees depending on if an order takes liquidity away from the exchange. If that is the case. Spot traders are charged a taker fee - or have more liquidity added to the exchange. Traders have no advanced insight as to whether an order will be a maker or a taker. Discounts are applied based on how many GateTokens (GT) the trader holds (gate.io's native crypto token), or how much the user trades. Fees can be reduced by opting to pay for trades using GT. For more information, click here. Similar to most crypto exchanges, withdrawals trigger a fee that varies depending on which crypto the trader seeks to withdraw. However, the proportion decreases as the withdrawal increases. 
Available cryptocurrencies on gate.io
Supporting ober 1,200 cryptocurrencies, traders should find almost any coin of interest. For the full list, click here. Top coins include: 
Bitcoin (BTC)
Ethereum (ETH)
Dogecoin (DOGE)
Binance Coin (BNB)
Terra (LUNA)
Polkadot (DOT)
Cardano (ADA)
Litecoin (LTC)
EOS (EOS) 
How 3Commas works
Previously, external bots needed to be integrated into each traders' exchange accounts, causing many problems and proving difficult to track across multiple platforms. By removing this friction by introducing automated trading and bots, users can release themselves from hours of tiring efforts and continual execution.
Users must first link their external exchange accounts with the 3Commas platform. Even if users don't plan on using an automated bot, it's a great place to analyze and access multiple coins and accounts at once. However, deploying a bot, whether a customized one, or with a pre-set strategy, on the 3Commas platform is the best way to mitigate risk across all crypto currency exchange accounts. By removing the arduous process of repeatedly logging into each exchange one-by-one and instead setting up a single order on the 3C portal ensures accurate execution of chosen orders under predefined conditions. 
Once all applicable credentials have been input, the user can head to the "My Exchanges'' section where they will find the "Connect to a new account" button. Here, users will then paste the API key extracted from the gate.io platform to allow 3Commas permission to execute trades on the users' behalf. 
Connecting Gate.io with 3Commas: how to create API keys 
Step 1: Go to Gate.io. Log in or create a new account on https://www.gate.io/.
Step 2: Open account dashboard and hover over the profile icon on the top right corner, then click on the API Management option.
Step 3: Follow to API and click "APIv4 Keys" on the left side menu: "+ Create New API Key":
Step 4: Select Permissions
🛑Please Note: Perpetual Contract must be enabled with Read And Write access to trade futures. If you have an existing API Key without this enabled, you must edit it or create a new key with the feature enabled before you can trade futures. Your Gate.io Contract Account must have USDT to trade USDT-Perpetual Futures or BTC to trade BTC-Perpetual futures.
Step 5: Enter fund password and other security codes:
Step 6: Your new API Key and Secret will be displayed. Keep this browser tab open and open (or switch to) your 3Commas "My Exchanges" page.
Step 7: Copy and Paste the API Key and Secret to 3Commas. If you've not connected an exchange to 3Commas before on the "My Exchanges" page, please follow this guide to complete linking Gate.IO: Check how to connect API to 3Commas.
REMINDER: If you intend to trade Futures with Gate.io, please ensure you have a little BTC and/or USDT transferred to the respective BTC Perpetual and USDT Perpetual wallets before you link to 3Commas, or you may see this error message:
Overview:
Gate.io is a great exchange for more advanced traders looking to expand their portfolio and automate their trades. For the best outcome, however, we recommend traders to connect their gate.io account to their 3commas account for full autonomy of all their accounts, build a centralized portfolio and deploy the fastest, most accurate bots with specialized analytics. If you are a trader that already has a gate.io account, then sign up to 3Commas and add your exchange quickly and easily following the above instructions. If you do not yet have a gate.io account, click here to register your account and get started today. 

Mikhail Goryunov
A proven leader, successful at establishing operational excellence and building high-performance teams with a sharp focus on value creation and customer success.