Become a crypto master
Become a crypto master
Learn everything about crypto,
trading and bots
Learn everything about crypto, trading and bots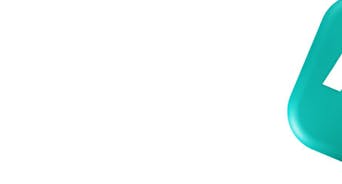 Gridbot Presets!
From

DATE PUBLISHED: JUN 25, 2022
DATE UPDATED: MAR 27, 2023
3Commas May 2022 update brings exciting new capabilities for crypto traders
Start Trading on 3Commas Today
Get full access to all 3Commas trading tools with free trial period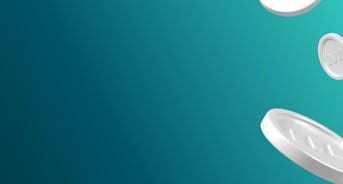 3Commas May 2022 update brings exciting new capabilities for crypto-traders
We're almost halfway through 2022 and the crypto market has seen some wild swings. At 3Commas we're always looking for new ways to give our users the tools to handle any market condition. Making money in bull markets is easy, but now it's not such a bull market, and it's time for savvy traders to shine. Luckily, we've brought a few new tricks to help our traders achieve their goal of making profits. 
New preset templates make Grid Bot much easier to optimize
What happens after a big crypto crash? Normally a bit of a sideways market while people recalibrate their strategy and try to figure out when the next bull market is gonna happen. Inexperienced traders pull back, but people in the know are aware of a powerful tool we offer called Grid Bot. This is the bot you need for sideways markets. While others sit in the corner licking their wounds, a Grid Bot lets traders jump right back into the market and start making money when the price is bouncing up and down between support and resistance levels. 
In May, we did something that makes it significantly easier for traders to pick which coins they should target with the introduction of Grid Bot presets. 3Commas' DCA Bot presets have been popular for a long time now, and we knew our community wanted the same capability for their Grid Bots. 
Grid Bot presets make it much easier to identify profitable coins because users can see the performance history of the template. They can view the exchange, paired coins, and the stats that the template has achieved.  
Here's the full list of changes we made to Grid Bot:
Added reserved amounts for active Grid Bots in our iOS app
No longer shows Profit/Loss when bot is inactive, resulting in cleaner stats
Added clickable balances to Grid settings to help users monitor locked funds
Restricted creation of bots with order sizes not allowed by the exchange to avoid frustrating users
Improved the UI for creating editing settings 
Launch a Grid Bot
We've upgraded SmartTrade
SmartTrade was already a great way to execute trades on multiple exchanges from a single interface, but we've put in the work to make it a little easier. 
To that end, we've added a few new things that you couldn't do before with SmartTrade:
SmartTrade creation form now shows the estimated profit from TakeProfit, the estimated loss for StopLoss, and the risk-reward ratio
Added the ability to edit the price and volume in the Add Funds step
Users can now set a limit for Take Profit with a price higher, or lower, than the exchange allows
Start a SmartTrade
New feature in Beta
If you go to settings in your main 3Commas menu, you can access features currently in the beta stage of testing. Please be patient and note that these are not the final version and may include some quirks that we're still fine-tuning. 
The big one that has our European clients excited is the new ability to change your main currency to EUR instead of USD. When all of your daily life transactions are in Euros, it's now much easier to look at your crypto portfolio and trades without having to take the extra mental step of converting EUR to USD. 
General improvements
We're constantly looking to make both big and small improvements to the user experience. Here's a list of some of cool stuff we added in May:
Added additional tool types with basic information (Total/Available/In Orders) to the Available Tokens section of the Total column
Created new token icons to make them more visually distinguishable
Bitfinex and Crypto.com users now have the ability to rebalance all assets in USDT or BTC