Become a crypto master
Become a crypto master
Learn everything about crypto,
trading and bots
Learn everything about crypto, trading and bots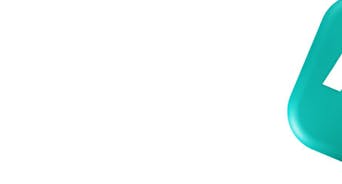 State of the NFT Market
From

DATE PUBLISHED: FEB 5, 2021
DATE UPDATED: JUN 20, 2022
Even though CryptoKitties almost brought the Ethereum network to a crashing halt, the experiment on whether there would be demand for digitally scarce collectible items proved to be a resounding success. Almost immediately after the success of CryptoKitties, venture capital money poured into the NFT (Non-Fungible Token) space for more "conventional" uses. On a general level, NFT tokens are exciting because of their ability to transform the ownership (no centralized entity can take them away), transferability (no walled gardens!), and authenticity (bye-bye fake goods!) of digital assets.

Let's take a look at the industries currently facing disruption from the introduction of NFT's.
Start Trading on 3Commas Today
Get full access to all 3Commas trading tools with free trial period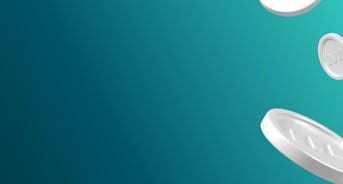 Art
December 2020 marked a new record for the blockchain-based art market, with the total trading volume of non-fungible token-based (NFT) works amounted to $8.21 million through marketplaces like Nifty Gateway, SuperRare, MakersPlace, Async Art, and KnownOrigin Among them, Nifty Gateway leads the pack, with roughly $6.67 million worth of crypto artworks sold in December. In December, one investor set the record for highest NFT price after paying $777,777 for a collection of digital art by Mike "Beeple" Winkelmann.
Now that the market is heating up, some more well-known artists are releasing collections on the Gemini owned Nifty Exchange. EDM star Deadmau5 has partnered with digital artist Michah Dowbak (aka Mad Dog Jones) to release two NFT art collections, already raising $338,000 with the final auction yet to finish. The NFTs are a combination of music from renowned multi-Grammy nominated Deadmau5 and artwork from Dowbak, who had a previous NFT collection in collaboration with DJ 3Lau. Additionally, this month it was announced that Ricky and Morty creator, Justin Roiland, will also release an art series on Nifty Gateway. Creators are realizing that beyond protecting ownership, NFT's are a great new medium to connect with their audience.
Collectibles
As mentioned earlier, CryptoKitties started the NFT revolution was proving that creating truly unique (and therefore scarce) tokens could be gamified and applied to more tangible collectible assets. Dapper Laps, the CryptoKitties creator, has expanded beyond the world of digital cats into sports with the introduction of NBA TopShot. Using NFT tokens on their own Flow protocol, TopShot lets users collect, showcase and trade in-game "moments" which capture moves made on the real court. Rolled out in May 2020 after scoring financial backing from a handful of NBA stars, the platform has since invited 17,000 users on board, recorded 158,000 transactions and raked in over $2 million in revenue.
Top Shot's currently uses NFTs to combine trading cards with digital clips, however, Dapper Labs also said it is developing a more immersive experience within Top Shot called "Hardcourt", which will be a 3D game where the NFT owner control players on the court. Once a user has put together their team of desired players for the game, they could then use the "moments" they own to upgrade their players' abilities.
Virtual Assets
The gaming world has long been ahead of the curve when it comes to digital assets, with large marketplaces for games like World of Warcraft emerging in the early 2000's. However, the introduction of NFT's allows gaming platforms to take in-game purchases to a new level. Now that each item is provably unique and easy to move, users can now easily move virtual assets across games and gaming platforms, easily swap goods, and participate in more efficient and trustworthy game asset marketplaces.
Another virtual asset benefiting from an influx of startups are domain names. One of the most well-known companies trying to revolutionize domain names using NFT's is Unstoppable Domains. Once claimed, users have complete control of their domains through the issuance of an ERC-721 token. Building on this standard makes it easier for developers to integrate with Unstoppable Domains and it lets users manage their domain ownership from any compatible wallet, exchange, or marketplace.
One of the most abstract implementations of NFT's may be one of the most ambitious projects as well. Decentraland, a virtual "world" hosted on Ethereum, is a world of virtual assets where users can purchase real estate and other goods using the native digital token called MANA (which is an ERC20 token). Additionally, there is an in-game museum that functions as a marketplace, where users can purchase NFT art uploaded into the game. Although projects like Decentraland may seem overly ambitious now, NFT's will surely play a role in building out AR projects in the future.
Marketplace
In order for NFT's of all types to gain adoption, one of the most crucial aspects is a marketplace that offers easy liquidity and transfer of these assets. Accordingly, one of the most important players in the NFT is OpenSea, an NFT marketplace that sells collectibles, trading cards, domain names, and basically anything else that can be represented as an NFT token. Since January 2018, OpenSea reports 70,000 ETH of trading volume has passed through OpenSea smart contracts. In 2020, OpenSea has averaged over $1 million in monthly trading volume and reached an all-time high of $3 million in volume in one month.