Become a crypto master
Become a crypto master
Learn everything about crypto,
trading and bots
Learn everything about crypto, trading and bots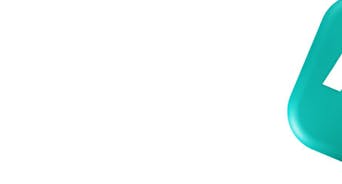 Announcing the First Official 3Commas Tutorial Contest!
From

DATE PUBLISHED: MAY 25, 2021
DATE UPDATED: JUN 20, 2022
Start Trading on 3Commas Today
Get full access to all 3Commas trading tools with free trial period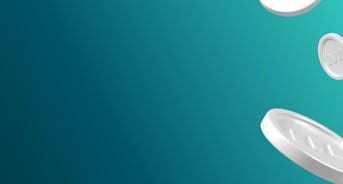 Dear traders,
Are you a 3Commas Jedi who understands every nook and cranny of our platform? Do you have fluency that you feel others would have value in learning from? Are you feeling that creative itch and looking for good use to put it towards?
If you answered yes to these questions, we've got the solution for you backed by a $10,000 USDT prize pool. Let's make some 3Commas tutorial videos!
The rules are simple and the criteria provides everyone a chance to win a piece of the pie, regardless of your social reach! You can register your participation between May 25th and June 7th 21:00 UTC. Here's how to participate:
How to Participate:
1. Create a new, unique video content about the 3Commas platform that includes the following criteria:
A brief description of the platform;
How to create a 3Commas account;
Connecting an exchange (any of the exchanges available on 3Commas);
Major 3Commas tools (Smart Trade, DCA & Grid Bots), their purpose and brief description, advantages and disadvantages (express your personal opinion);
Promos offered for 3Commas newcomers (Free Plan; 3 days of Pro subscription for newcomers; 30 days of Pro subscription if you create and connect an exchange account through 3Commas).
2. Post your video on Youtube. Make sure to include your 3Commas referral link in the video description & #3CommasContest hashtag.
Optional: share a link to your video on any social network (Twitter, Facebook, Telegram).
3. Fill out the participation form. Link
Only RU and ENG languages are accepted!
——
Winners Criteria:
The prize pool will be split between two categories: Influencers (>500 Net Followers) & Community Members (<500 Net Followers).
Influencer Terms:
The video with the most views wins! 
In the event of a tie, the video with the highest sum of likes/comments wins. 
P.s. we will know if you cheated, and cheaters never win. ;). 
Influencer Prize Pool:
1st Place – $3,000 + 1 Year of 3Commas PRO
2nd Place – $1,500 + 6 Month of 3Commas PRO
3rd Place – $900 + 3 Months of 3Commas PRO
4th-10th Place – $300 + 1 Month of 3Commas PRO
Community Member Terms:
Within a week of the contest concluding, the 3Commas team will vote on their favorite 10 videos based on the following criteria: 
Content
Product Quality
Creativity
Personality & Enthusiasm
The 10 videos selected by the 3Commas team will advance to a community voting round, in which the 3Commas community will vote for their favorite over the course of 48 hours.  be put up for general voting by the 3Commas community. Winners will be announced in the Official 3Commas Telegram channel.
Community Member Prize Pool
1st Place – $1,000 USDT + 6 Months of 3Commas PRO
2nd Place – $500 USDT + 3 Months of 3Commas PRO
3rd Place – $300 USDT + 1 Month of 3Commas PRO
4th – 10th Place – $100 USDT
We look forward to seeing our community's creativity in this contest! And who knows what might be around the corner opportunity-wise for those who excel;). 
Rewards are paid without withholding taxes. Declaration of any taxes that may be applicable to winners under the tax laws of their country is the responsibility of the winner, except for tax residents of the Republic of Estonia – in which case, income tax is withheld by 3Commas.
By participating in this competition, authorship remains with the entrant, but the entrant acknowledges to transfer the copyright of the submitted video to 3Commas. All participants grant 3Commas, including but not limited to, copy, edit, display and publish the submissions. 3Commas reserves the right of final interpretation.
Winning subscriptions are not refundable or otherwise exchangeable for other valuables.
Participants must be at least 18 years old.
The competition is organized by 3Commas Technologies OÜ, reg. number 14125515, address: Laeva 2, Tallinn, Harjumaa 10111, Estonia. Email: [email protected]
Please note that the 3Commas team reserves the right for the final determination.
For full details and rules, please follow this link to review our Terms & Conditions:  https://3commas.io/terms-and-conditions
As always, happy trading!
-The 3Commas Team

Mikhail Goryunov
A proven leader, successful at establishing operational excellence and building high-performance teams with a sharp focus on value creation and customer success.
Free access for 7 days
Free access for 7 days
Full-access to PRO plan