Become a crypto master
Become a crypto master
Learn everything about crypto,
trading and bots
Learn everything about crypto, trading and bots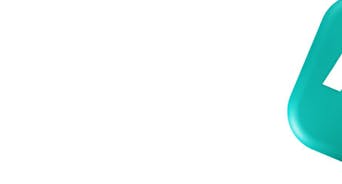 3Commas withstands the test of cryptocurrency's recent volatility
From

DATE PUBLISHED: OCT 7, 2021
DATE UPDATED: JUN 20, 2022
Free access for 3 days
Full-access to our PRO plan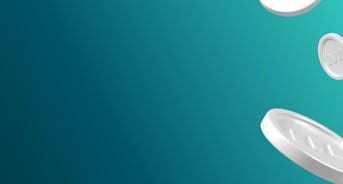 The cryptocurrency industry is littered with companies that are successful when prices rise, but flame out when the market falters. In a highly volatile market like crypto, this can be a huge issue. What the industry needs instead are companies that can last no matter what happens to prices, and that's exactly what we have strived to do at 3Commas.
3Commas has grown monumentally since our inception in 2018, and with that, we've stress tested the limits of our systems beyond what we would have ever imagined possible… in some cases, at the dismay of our servers which had to scale equally with us. Needless to say, the recent market behaviors are no exception, as we achieved record high usage during recent market events with no system outages or downtime experienced by our traders!
The volatility of recent market corrections in the 2021 Bull Market
With so much momentum during the beginning of 2021, few saw the sharp decline in the crypto market that was to come. The biggest catalyst in this swift downturn was due to news out of China that the country had finally cracked down on crypto and banned the technology altogether. If you have been around for any length of time in the crypto industry you will know that China does this once every few years. But this time, China banned Bitcoin mining, a measure that put fear into many investors and crypto advocates alike.
After prices had been strong over 2020, traders began to take profits off the table and prices immediately declined. After climbing above $60,000, Bitcoin was more than cut in half, falling close to $30,000 (before most recently climbing back to $55k!). In the second quarter alone Bitcoin was down 41%. It was a tumultuous time for the entire industry.
During this time, Bitcoin had dropped $7,000 in price in mere minutes, resulting in a surge of activity and subsequently the highest stress loads we've seen to-date on our servers. While seeing a drop like this hurts our crypto-hearts, it was bittersweet in which the resilience of our systems shined through and reinforced that our development efforts have not been in vain and we're on the right track, as none of our traders experienced downtime. We like to think that we're not only selling a trading software, but also peace-of-mind, and maintaining that is of utmost importance to the 3Commas team.
The trend of user activity in crypto
In our experience at 3Commas, user activity in crypto is driven first and foremost by price. This is to be expected from such a nascent industry and shouldn't be so surprising. But we have identified a trend that comes with crypto market cycles.
Until now, the crypto market cycle generally goes as follows during bull markets:
Crypto prices rise
Media outlets increase their attention to crypto (as seen here)
The general public starts to take notice
An increase of new crypto users enter the market
User activity and trading as a whole increases
However, when there is a market downturn, the opposite tends to occur:
Crypto prices fall
Media outlets point to the industry's problems, saying it's doomed to fail (as seen here)
Traders flock to exchanges/3Commas to make adjustments to their trade strategy
Servers are subsequently stress-tested due to simultaneous access, triggered by sudden market movement
Many exchanges and third-party servers crash… but not 3Commas!
So, when the second quarter produced falling crypto prices across the board, trading activity fell with it. But the amazing thing about 3Commas is that we didn't flinch. And while a dip in user activity might have scared some, it didn't bother us for one moment. And instead of just treading water, we found ways to improve our product offerings to come back stronger than ever.
Amidst the turmoil, 3Commas grows stronger
While traders are at the whimsy of market prices, trading tools shouldn't be. And fortunately for our users, 3Commas was prepared for the highly unpredictable crypto market in 2021. In fact, 3Commas didn't just survive the first half of 2021, we thrived, and were actually recognized as Estonia's 5th highest revenue grossing startup.
To date, more than 2.3 billion trades have been placed through the 3Commas suite of trading tools, and on average $22.5 billion in trading volume is transacted monthly. An accolade that we couldn't have possibly achieved within three years without the support of the 3Commas community
Even further, we continue to improve the 3Commas platform in major ways over the past several months. These include:
A minimum of two external security audits annually, as we maintain our zero-hack record;
Continued pursuit of data capture via all publicly-available and partnership-accessible channels including REST API, websockets, and FIX API;
A proactive mindset towards problem-solving versus reactive to ensure minimal outage impact to our community;
Reinforced security using top-line CAPTCHA solutions;
Prevention of DDoS and other attacks through increased internal security measures;
Increased headcount by >10% from June to September 2021, now exceeding 120 employees;
Worked with our third-party service provider Percona to increase our server capacity to adapt to growing user activity.
As we head into the fourth quarter of 2021 the trading public will start to see new 3Commas features and products make their public release. What you won't see is the blood, sweat, and tears behind these new features and the efforts placed towards providing this secure and stable environment for trading. And while you will reap the rewards, the 3Commas team will be hard at work to maintain this experience.
We thank everyone in the 3Commas family for being a part of our journey. We look forward to continuing to build for you, and couldn't be more excited for the road ahead and the bright future of cryptocurrency.

Mikhail Goryunov
A proven leader, successful at establishing operational excellence and building high-performance teams with a sharp focus on value creation and customer success.