Become a crypto master
Become a crypto master
Learn everything about crypto,
trading and bots
Learn everything about crypto, trading and bots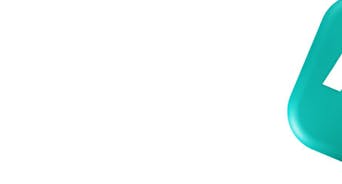 Gemini is coming to 3Commas!
From

DATE PUBLISHED: AUG 31, 2021
DATE UPDATED: JUN 20, 2022
Start Trading on 3Commas Today
Get full access to all 3Commas trading tools with free trial period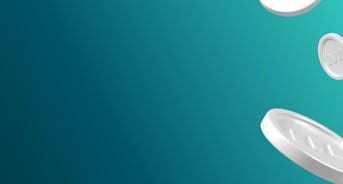 Gemini Trading Bots
3Commas is excited to provide the best Gemini trading bots via an advanced management interface to enhance overall trading experience. With 3Commas' state-of-the-art trading bots you can create your own automated trading strategies based on signals and a range of advanced order types that are not offered on Gemini directly.
What Is Gemini?
Gemini is an American cryptocurrency exchange that was founded by the Winklevoss twins, Cameron and Tyler Winklevoss, and professes to be one of the most secure crypto exchanges available today. Gemini currently supports Bitcoin and approximately 30 other tokens for purchase and trade, and recently has enabled advanced API access to use trading bots for Gemini.
What are 3Commas Trading Bots?
3Commas is a web-based crypto trading management platform that provides an advanced interface for a large number of major cryptocurrency exchanges.
Using your 3Commas interface and your API key from Gemini you can develop a variety of algorithms for automated crypto trading strategies, including:
Long;
Short;
Composite (Multi-Pair);
All our automations tools can be back-tested from our platform.
You also have the ability to employ a successful crypto trading strategy and algorithms created by other users.
What Are the Advantages of a 3Commas Gemini Trading Bot?
Our platform stands above our competitors' as a result of its large number of automation tools and its simple and intuitive layout.
While most other algorithm development tools are either too complex for anyone but a computer programmer to use or too simple to be useful, 3Commas has perfected our interface so that it is the absolute best option on the market for users from all backgrounds and levels of experience to create their own auto trading bot.
Is a Free Trial Available?
All 3Commas users receive a 3-day trial upon signup and can use the Gemini exchange free bots.
How Do I Download 3Commas Software?
There is no need to download software when using 3Commas, as it is cloud-based. You can gain access to our trading interface directly from your browser or trader app and become an auto trader today.
How Do I Connect My 3Commas Interface to Gemini Using an API?
There is a great step-by-step tutorial here that walks you through the generation of your Gemini API key and demonstrates how you use it with your 3Commas trading interface.
Are There Any Risks to Using a 3Commas Gemini Trading Bot?
No, this interface does not add any risks or potential security breaches to your existing trading set-up, it simply provides you with tools such as our buy sell bots.
Gemini API keys do not read user security data, only your trading data.
Make sure that you turn off the funds withdrawal option when you generate an API key to ensure an added layer of security.

Mikhail Goryunov
A proven leader, successful at establishing operational excellence and building high-performance teams with a sharp focus on value creation and customer success.