Become a crypto master
Become a crypto master
Learn everything about crypto,
trading and bots
Learn everything about crypto, trading and bots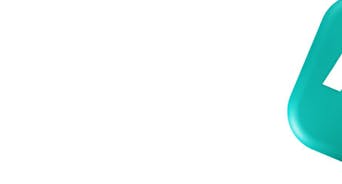 Bonfida and 3Commas Announce Strategic Partnership
From

DATE PUBLISHED: SEP 1, 2021
DATE UPDATED: MAR 24, 2023
Start Trading on 3Commas Today
Get full access to all 3Commas trading tools with free trial period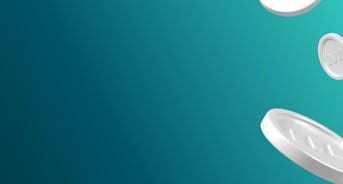 August 31 2021 — Tallinn, Estonia — Bonfida, a full product suite that bridges the gap between Serum, Solana, and the user, is excited to announce its latest partnership with 3Commas.io, a leading non-custodial Order Management System (OMS) and incubator for DeCommas, which will provide a plethora of strategic trading tools along with trading strategies for the DeFi space on the Solana blockchain. As Solana continues to gain momentum, this partnership is representative of the trends decentralized finance (DeFi) is beginning to experience.
Both Bonfida and 3Commas are important players in the Solana ecosystem. Bonfida Bots is a platform that not only helps experienced traders automate their trading strategies on Serum with nativie TradingView integration, but also allows users to subscribe to existing strategies, easily and on-chain. Through this collaboration, Bonfida Bots and DeCommas will collaborate to grow the trading community on Solana.
The strategic partnership will mark as an important milestone for 3Commas as it enters the DeFi space, starting with the highly functional Solana blockchain. The DeFi project, DeCommas, will bring various 3Commas' techniques and trading strategies on-chain to benefit Solana users. Given that Bonfida Bots can serve as a social trading platform, the innovative opportunities and subsequent impact this partnership presents for DeFi is boundless.
Bonfida team really welcomes DeCommas to the Solana ecosystem, and believes that 3Commas' techniques and trading strategies will contribute to a more robust trading environment on Solana. Bonfida team looks forward to the partnership and collaboration in terms of growing trading community in Solana.
Yuriy Sorokin, 3Commas CEO, stated that "As 3Commas continues is venture into DeFi, we're thrilled to pursue this mutually beneficial partnership with Bonfida and look forward to paving the path towards accessible and risk-averse investments in DeFi."
Bonfida and 3Commas, together, will allow cryptocurrency traders to seamlessly transition to the Solana blockchain, an opportunity that will be more efficient, effective, and technologically advanced.
About Bonfida:
Bonfida aims to showcase what can be done on the strongest performing blockchain out there. Bonfida's ever-growing ecosystem of products encompasses all facets of the blockchain experience. Key products include:
the first perpetual swap: Audaces protocol
Bonfida Bots: build trading strategies on Serum with native TradingView integration 3. Solana Name Service: get .SOL domain names to simplify on-chain payment
GUI of Serum Dex: trade on the most users and advanced Serum Dex UI
Serum API: access all on chain transactions that happened on Serum through API
Bonfida is backed up by top investors in the industry including Alameda research, Three Arrows Capital, Spartan Group, Sino Global Capital, etc.
About 3Commas and DeCommas:
3Commas started from CeFi market, its trading bot has been used by thousands of crypto traders and monthly volume has reached 30B USD. 3Commas has built strong relationships with most centralized exchanges such as Binance etc. DeCommas is a DeFi platform incubated by 3Commas, which includes Gears and GRIDex, providing a variety of trading tools for spot and futures traders on Solana.
— — — — — — — — — — — — — — — — — — — — — — — — — — — — — — — —
None of the above is financial advice.
Bonfida does not provide services to personal accounts of current residents of the United States of America, Cuba, Crimea and Sevastopol, Iran, Syria, North Korea, or Antigua and Barbuda.
FIDA is not offered within the United States or prohibited jurisdiction.
— — — — — — — — — — — — — — — — — — — — — — — — — — — — — — —
Follow us on our socials to keep up to date on any announcements.
Website: decommas.io
Twitter: twitter.com/decommas
Discord: https://discord.gg/aRcR6VDN
Medium: https://medium.com/@DeCommas
TG Announcements: https://t.me/decommas
TG Chat: https://t.me/decommas_io
Bonfida
TG Announcements: http://t.me/BonfidaANN
Telegram: https://t.me/bonfidatg
Website: bonfida.org
Twitter: twitter.com/bonfida
Discord: https://discord.gg/hn4tTcZ7
Medium: https://bonfida.medium.com/
PriceChat: https://t.me/FIDAtrading
Chinese Chat: https://t.me/bonfidacn

Mikhail Goryunov
A proven leader, successful at establishing operational excellence and building high-performance teams with a sharp focus on value creation and customer success.
Free access for 7 days
Free access for 7 days
Full-access to PRO plan