Become a crypto master
Become a crypto master
Learn everything about crypto,
trading and bots
Learn everything about crypto, trading and bots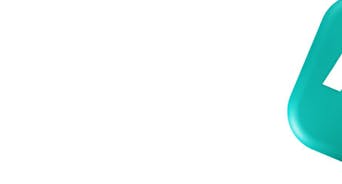 Bitcoin Price Prediction 2019: Everything You Actually Need to Know
From

DATE PUBLISHED: NOV 30, 2018
DATE UPDATED: AUG 31, 2022
Start Trading on 3Commas Today
Get full access to all 3Commas trading tools with free trial period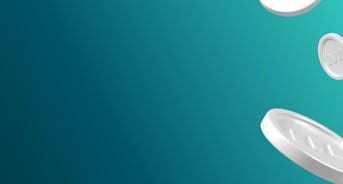 In 2018 Chris Larson became the richest person in cryptocurrency with a net worth of $8 billion. Since then dozens of young investors have built their fortune through cryptocurrencies.
As you can tell from bitcoin millionaires and miners the market is booming. Despite all the success, the cryptocurrencies have a reputation for being volatile. None more so than the most popular cryptocurrency of them all Bitcoin.
Understanding the current market can seem like witchcraft. There are tons of complicated formulas and mountains of data to interpret.
With all this information you may be asking how do you get in on the market? How do you avoid the previous boom and bust cycles that have happened with cryptocurrency? What should you expect from Bitcoin in 2019?
If these are questions you find yourself asking than look no further. We've created a list of bitcoin price prediction for 2019 to help you maximize your investments.
How Do We Come Up With Our Predictions?
Since price predictions can be difficult to understand we want to demystify our process for determining the price of Bitcoin in 2019.
For our price predictions, we use a combination of cryptocurrency and analysts as well as crypto and hacker news sources. For analysts, we choose people who had experience working with investments on Wall Street and those have studied cryptocurrencies.
We have carefully searched cryptocurrency publications and general news sources for updates in crypto technology including new trading vehicles to see how these will impact the market.
We've also analyzed how the different trends in Bitcoin usage will impact the market. We have asked questions like "how will people using Bitcoin as an investment vehicle rather than a currency impact the market?"
We've also compared analysis over time to see how useful predictions are. We looked at 2018 analysis to see how accurate they were.
Then we compared these to 2019 to see the general trend of the Bitcoin market.
Bitcoin Price Prediction 2019
As Bitcoin reaches its 10th birthday in 2019 its price is beginning to stabilize and according to some its set to increase slightly. Most Bitcoin or BTC predictions for 2019 assume that the price will increase.
We predict that increased news coverage of cryptocurrency will lead to an influx of new Bitcoin investors. This is because of FOMO or fear of missing out. Many people want to get in on the latest trends and fear that by not participating they may be missing an opportunity.
With the introduction of new low-cost cryptocurrency trading sites many less experienced users will begin to see Bitcoin as a secure investment option. With these new trading, options will come more demand increasing the price of Bitcoin as an investment.
Bitcoin is most likely not going to become a standard medium of exchange. This means Bitcoin is most likely going to be used just as an investment vehicle, not a method of purchasing objects. Over 2019 the number of Bitcoin ATMs will begin to drop off.
One interesting prediction about Bitcoin is the number of young people who will use it as a form of transaction. It's predicted that it will be more widely accepted in newer online stores.
Despite these facts, it's still predicted that older generations will still be hesitant to use Bitcoin.
What Do Bitcoin Analysts Have to Say?
One of the best ways to understand the market is to ask the experts.
Mike Novogratz a banker who previously worked on Wall Street has made numerous predictions about the future of Bitcoin. He has predicted the value of bitcoin will pass $6800. With the current price of Bitcoin being around $6000, this seems like a conservative prediction.
He has also predicted an  influx of institutional investors. These are groups of investors that pool money to securities like cryptocurrencies. This prediction is based on the fact that in 2018 a number of digital assets investing services arrived on the market including 3Commas.
While some have predicted an increase in Bitcoins overall value  cryptocurrency analysis Wally Woo disagrees. He has predicted a sharp decline in the value of bitcoin until the middle of 2019. He bases these predictions on the transaction value Bitcoin which has dropped below its support level.
Some have predicted that the Bitcoin crash is over. They have predicted that the price of bitcoin will top out at around $25,000.
Luke Lombe who is the head of blockchain at PlayChip global predicts that Bitcoin price will be double where it is now settling at around $12,600. Other analysists are more hopeful. Both Hans Battle, CFO of Incremint and Kyle Fournier a cryptoanalyst feel the 2019 price will settle around $10,000.
Some Crypto experts have more faith in the resiliency of Bitcoin. Collins Brown a co-founder of the site MarketProtocol predicts that the price will be around $14,000 at the beginning of the year. Danny Scott the CEO of CoinCorner predicts a similar level off at around $15,000.
Overall Market Trend
The overall market trend of crypto is towards more investments and less toward purchases.
The trend is leaning more toward putting money into platforms rather than into individual coins. Putting money into individual platforms has been a proven moneymaker. As platforms are releasing more new features their popularity will more likely increase even as the price of coins stagnates.
The market is also becoming more accessible to people who are less tech savvy. As media start to focus on Bitcoin as an investment option new sites will arise to help new investors enter the market.
BTC predictions for 2019 include the SEC rejecting more EFT or exchange-traded funds for Bitcoin. In 2018 several EFT's have been rejected in an attempt to prevent fraud and misuse. In fact, Reggie Brown who is the Godfather of EFTs has expressed that there isn't hope of the SEC approving Bitcoin EFTs.
There is also speculation the SEC will crack down on Bitcoin scams like fraudulent ICOs (Initial coin offerings). Currently, the market remains mostly unregulated leading people to manipulate the market.
Comparison to 2018
We want to put our predictions for Bitcoin prices in 2019 into context so we are going to go over the current 2018 market.
Bitcoin or BTC predictions for 2018 were overpriced. This is because 2018 came right on the heels of record high Bitcoin prices causing extremely high BTC price predictions.
One of the most popular predictions was for the BTC price to reach $160000. At the time the price prediction was made the price of bitcoin had gone up and down 30x in the past 24 months.
Over the year the price has gone down and continued to drop leading to some analysts to have pessimistic views about the price of Bitcoin. In 2018 the highest price of Bitcoin was $10,300 falling short of many previous predictions.
In 2018 Bitcoin became more mature as an investment option. This is partially due to Bitcoin Futures. Bitcoin futures allows people to bet against Bitcoin and to resolve contracts with money. This product also allows people to place bets on the value of Bitcoin without actually owning any cryptocurrency.
On December 17, 2017 Bitcoin futures came out leading to more safe and clear investment. Though mostly aimed at Bitcoin miners who have to deal with future uncertainty. This lead to more conservative investors considering Bitcoin to be a serious option for making money.
In 2018 bitcoin sales dropped due to the fact that much of the excitement of early 2017 had died down. This left much of the market to serious investors.
Bitcoin vs Other Cryptocurrencies
Bitcoin is the leader in the crypto market and has experienced the most growth in the Crypto market. It's impossible to completely understand the impact of Bitcoin predictions without looking closely at how the market will change for other similar cryptocurrencies.
The first coin compression is to Ethrrerum. The second most popular cryptocurrency on the market.
Currently, it's value has  dropped by 76% this year alone compared to a  70% drop from Bitcoin.
In 2019 almost all analysists predict that it's going to increase in value. The lowest prediction is $360 while the highest is around $550. Ethereum will produce a 100% return on investment. Compared to Bitcoin which most analysists agree is going to either stay stagnant or increase only slightly.
Ripple is a coin with a much lower current value. It is currently worth $20 and its value is predicted to drop to around $0.01. Though this forecast has been disputed because Ripple is considered the most advanced Crypto. Compared to Bitcoin it's future does not look good.
Currently, Ripple is going through a number of lawsuits causing many to question whether it can recover from its drop in 2018.
Like Bitcoin new technology has affected its overall price. While Bitcoin has released Bitcoin Futures Ripple unveiled xRapid. This technology makes global transactions easier making it more likely for Ripple to become more popular for transactions rather than investments.
Bitcoin vs Other Investment Outlooks
The price of gold and other precious metals is going to be around $1200 and $1300. This is a smaller increase than Bitcoin but has a much longer history than cryptocurrency.
Bonds have routinely been a far more stable investment than any other option.
Compared to Bitcoin this investment promises a return on investment and safety that cryptocurrency usually doesn't. With the interest rates on bonds set to rise as the economy improves they prove to be stiff competition for Bitcoin.
But Bitcoin despite its risk has the option of enormous growth.
The market for stocks is set to be unstable in 2019. Though interest rates are rising the risk associated with the reward is great. Despite this stocks are still seen as the primary investment vehicle.
There are other advantages that stocks have over bitcoin. Stocks often allow shareholders to make money but they also have voting rites over a company making them a more popular investment. Though Bitcoin currently allows investors to get in early before the marker becomes overcrowded.
Avoid Volatility in the Bitcoin Market
The overall outlook Bitcoin price prediction in 2019 is set to increase. But overall cryptocurrency has proven itself to be an extremely unstable investment. There are ways to outsmart the market and avoid this instability.
One of the best ways to avoid this uncertainty is to convert the Bitcoins to fiat currency and then to store it in an exchange wallet.
Bitcoin is also facing serious competition as a method of currency with Stablecoin. This coin is designed to present a less volatile alternative to Bitcoin. These coins can be backed by either paper currency and other traded commodities.
This is likely to affect Bitcoin by reducing its market price and devaluing the coin.
One of the best ways to avoid volatility is to balance your portfolio with other investments. Because Bitcoins have gone through a boom and bust cycle in the last year there is an increasing need to have a diversified portfolio to protect wealth.
If you're interested in investing in the Bitcoin market in 2019 you may want to take advantage of stop losses and take profit orders.
Stop losses are orders that you sell your investment once it reaches a price that's too low. Profit orders are agreements to sell the investment once you've made a certain amount of profit. Though both these options are great for reducing volatility both have problems as they don't allow their investment to mature.
Start Investing in Cryptocurrency Today
Bitcoin price predictions for 2019 will most likely increase and then stay stable. This contradicts the endless growth that happened from 2015 through 2017. But the market is still young and prime to grow over time.
If you dream of building wealth through cryptocurrency it all starts with a basic investment. Finding the right place to invest can require tons of research and money.
If you want to become a Bitcoin investor contact us today!

Mikhail Goryunov
A proven leader, successful at establishing operational excellence and building high-performance teams with a sharp focus on value creation and customer success.