Become a crypto master
Become a crypto master
Learn everything about crypto,
trading and bots
Learn everything about crypto, trading and bots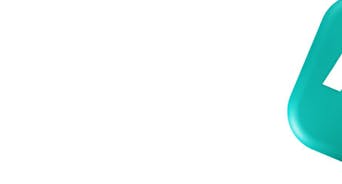 Monero Price Prediction
From

DATE PUBLISHED: OCT 3, 2022
DATE UPDATED: OCT 24, 2022
With its mission of providing "digital currency with the anonymity of cash", Monero is a cryptocurrency that has gained much attention as of late. Known for its highly private and confidential transactions, Monero is now a competitive name in the industry.

Interestingly enough, many believe that this privacy-oriented cryptocurrency has the potential to give Bitcoin, the current market leader, a run for its money. Dubbed the dark web's favorite currency, it is increasingly being used by cybercriminals.

Read on to learn what Monero is, how it originated, and the reasons it has climbed to such high ranks today. In this article, we will offer a detailed Monero forecast for the end of 2021, as well as our predictions on how this coin will perform in the upcoming years, including 2022, 2023-2025, and 2030. While you are at it, find out what drives the price of Monero and how well it has fared in the past.
Free access for 3 days
Full-access to our PRO plan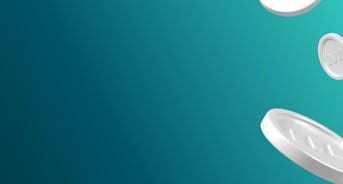 What Is Monero (XMR)?
Monero, also referred to as XMR, is a decentralized cryptocurrency created in April 2014 by seven people, including Riccardo Spagni. This coin is focused on private and censorship-resistant transactions. Using the RandomX algorithm, it offers completely confidential and untraceable transactions and is the only cryptocurrency where every user is anonymous. At present, it has a market cap of $5.290 billion.
Key Features
Below are some of the most significant features that are attracting attention towards XMR and helping it take off in the cryptocurrency market:
Security:

  Transaction spoofing and Distributed Denial of Services (DDoS) attacks are excluded with the proof-of-work system and blockchain technology. This high security is offered across all major platforms – Windows, Linux, Mac, Android, and FreeBSD.

Low commissions:

  Many crypto fans favor Monero due to its low commissions, where the maximum commission on any transaction does not exceed 0.05% of the amount transferred. This is very attractive when, for instance, traditional wire transfers can cost over 1% of the amount transferred.

Secrecy:

  Being able to cover up transactions is among the most sought-after features in the cryptocurrency ecosystem. With Stealth Addresses, RingCT, and Ring Signatures, transaction routes are obfuscated. This ensures that all transactions are safe from becoming public knowledge, and even if there is a hack, the transaction cannot be connected to the person who actually conducted it.

Investment potential:

  Based on the past performance of Monero (which will be discussed later in this article), it has huge investment potential. With its all-time high of $542.33 and an increase of 8,900% since its creation, XMR is considered a very reliable investment opportunity.

Transaction speed:

  With transactions getting processed in between 2 to 30 minutes, the average time to transfer Monero coins from one address to another is a huge advantage. Compare this to Bitcoin, which can sometimes take around 2 hours in a transfer.

Strong community:

  Like any cryptocurrency, Monero's longevity and price depend upon how strong its community is. Currently, it has an ample amount of miners, developers, pools, and users who are excitedly introducing new features, discussing its future, and trading it every day, all of which in turn is helping create a buzz around its name.
Monero vs. Bitcoin
When exploring Monero, the comparison to the reigning crypto Bitcoin is inevitable, with questions regarding their differences and whether XMR has any advantages over Bitcoin.
Monero is considered a more private cryptocurrency than Bitcoin because the latter's transactions are linked to a wallet, although they are not linked to any personal information. This means that Bitcoin transactions can be traced and sensitive details (such as the number of coins on a wallet) revealed. This, however, is not the case with Monero, where all transaction details are strictly kept confidential.
In addition to this, Bitcoin has a maximum block size, which can slow down transactions during peak time. Monero, on the other hand, has adaptive block size. This means that the block size can expand when transaction volume is high. As for the mining algorithm, Monero uses RandomX, whereas Bitcoin uses SHA-256.
What Can Change the Price of Monero?
Knowing the factors that are correlated with the price of Monero will give you a better sense of the XMR market and alert you well in advance of any upcoming spikes or crashes in the price.
The largest driver of Monero's price is its level of adoption. As more people begin to use it – irrespective of the legality of their actions – the higher its demand will get, which will directly increase the price.
The government response to Monero can be an important indicator of how it will be priced. Monero is of special interest to the legal and law enforcement authorities since it provides full anonymity, allowing cybercriminals an easy way out to move their money.
Exchange listings are also significant in this case since a few of them have delisted Monero over concerns of money laundering. This is important because the more exchanges listings that a particular cryptocurrency is on, the higher its value gets.
Apart from these, there are certain factors that can affect virtually any cryptocurrency. These include supply and demand, regulations, public sentiments, the flow of assets on exchanges, security breaches, current affairs, and interest rates. Therefore, consider these factors as well when making any Monero prediction.
Monero (XMR): Historical Performance
While it is tempting to make trading or investment decisions based on the current price of Monero or according to the predictions for the next few months or years, the smarter decision-makers do not forget to consider the knowledge of the coin's past performance when devising their strategy. Let's take a look at Monero's journey since its creation in 2014.
In 

2014

 , Monero was launched as BitMonero at $2.47. At this time, the coin flopped terribly, so a few individuals from the cryptocurrency community came together to take over the project and relaunched it as Monero.
In 

January 2015

 , Monero dropped to its all-time low of $0.2130 since the original appreciation value was too high.
In 

late 2016

 , due to darknet integration and mainstream media hype, XMR experienced a high rise and shot to $13.60, which was the highest price it had been valued at until then. As a matter of fact, Monero was the fastest-growing currency in 2016.
2017

  was a particularly good year for Monero, where it witnessed consistent It multiplied its value roughly 27-fold, outpacing both Bitcoin and Ethereum, two of the hottest cryptocurrencies at the time. Halfway through the year, Monero reached a price of $130. This rising trend was attributed to the introduction of multi-signatures.
Towards the 

end of 2017 and through most of 2018

 , there was a bullish trend where the prices of different cryptocurrencies were skyrocketing. As such, Monero also witnessed an astonishing increase in price, reaching its historical peak of $495.84.
Towards the 

end of 2018

 , most cryptocurrencies suffered a huge plunge as the cryptocurrency bubble burst. This is a phenomenon where masses are investing in a cryptocurrency based completely on their emotions and the fear of missing out due to how popular and trendy it is to own that currency. However, there was not much institutional support, and most of these investments had no logic to them. As the bubble burst, prices experienced a severe drop. Monero's price also decreased to what it was worth a year and a half ago, with many investors losing confidence in it.
In 

2020

 , after a year of a small but constant increase in 2019, Monero caught up. By now, it was among the older cryptocurrencies and valued for its privacy-focused mission. The investor confidence was back, and Monero went from $40 to $160.
Current Price of Monero
The value of Monero currently is around $295.
Compared to the start of 2021, Monero has been trading bullishly. Certain spikes were observed, such as in the middle of February and the start of September.
However, the highest rise in price was recorded in April where the price went up to $421.89. In May, the price plunged again, coming to rest at around $272. Since then, the price has remained almost stable, varying slightly from one month to the other.
Dive straight into the next sections to read our detailed guide on Monero price prediction. There, you will find answers to all of your burning questions about XMR and where it is headed.
Short-Term Monero Price Prediction for 2021
Monero has seen a very interesting year in 2021, but the last couple of months do not seem to offer any exciting developments. There are no significant surges forecasted, and the price is expected to remain in the same range as it currently is. If anything, XMR might witness a correctional phase in December, according to Long Forecast.
From a trading perspective, the outlook is not too dreary. Investors are not expected to make any huge profits in the remainder of the year, nor are the traders likely to get any major gains. Thus, with this view, Monero might be going through a stagnant and uninteresting period for the next two months.
That being said, with the heightened interest of investors and traders in privacy-focused cryptocurrencies and with the upcoming atomic swaps between Bitcoin and Monero, things are about to get heated.
Monero Price Prediction for 2022
The graph below depicts the forecast for Moneri in 2022.
According to this prediction, the first half of 2022 seems very promising for Monero, with the price increasing from January all the way to May, where it reaches a shocking $549.81. It then drops in June and stays the same for a month before increasing again. However, this uptrend is again eclipsed by a downward movement from October to December, with the year-closing figure estimated at $481.
While this picture might seem unexciting to some, it could be beneficial for those who play smart this year. It would require close monitoring of the trends and technical analysis or the usage of automated trading software or application, but profits can be earned by large margins this year if traders pay attention to the forecast and do not panic too quickly when a drop in the price occurs.
Monero Price Prediction for 2023-2025
The following predictions are made by DigitalCoinPrice, according to which Monero is going to be following a slow but steady upward trajectory in price.
For the year 2023, as per the forecast, Monero might start around $671.2 before it follows a pattern of small highs and lows over the next few months. The entire year is expected to display this pattern, with Monero closing at $488.45.
For the year 2024, the months till June exhibit an exciting, upward movement. However, from July onwards, there is fluctuation in the forecasted prices. The last quarter of the year, nonetheless, seems promising for investors as the price of XMR might increase with the year-end value at $679.84.
Following the same pattern, the year 2025 also has ups and downs, but the year starts with Monero priced at $867.87 and ends with its price at $921.54.
Notice here that while the increasing and decreasing pattern is common across all three years, the price of Monero is also increasing from one year to another, which is a very positive sign.
Monero Price Prediction for 2030
The following table by Coin Price Forecast summarizes the expected price predictions till 2033. A rising trend can be observed here with a slight drop in the price, which would recover soon after. The highest that this prediction puts Monero at is $833.
There are other, far more optimistic predictions, which forecast Monero's price in 2030 to be around $7,000-$9,000.
While these figures are based upon technical analysis, the past and current performance of Monero, and information regarding the fundamentals of this coin, do not rely too heavily on the Monero prediction for so far ahead in time.
As is common in the cryptocurrency space, bullish trends drive prices by unbelievable percentages, and sudden crashes often disturb the entire market. Therefore, if you are devising any long-term plans based on the prediction for 2030, know that it is as accurate as a prediction can be today. However, with the volatility this market is characterized by, the only constant is, as the saying goes, change.
Technical Analysis of Monero: How to Define the Price Direction
Below are some of the best technical tools that will help you spot the best entry and exit opportunities:
MACD
Awesome Oscillator
Moving Average
RSI
Bollinger Bands
Pivot Points
Fibonacci Retracement
Steps to Forecast the Direction of XMR
Open the XMR/USD chart.
Choose the timeframe you want to trade on. Higher timeframes are suitable for long-term trading. However, keep in mind that if you go bigger than a weekly timeframe, the signals coming from it should be treated as confirmations. It's not a good idea to trade cryptocurrencies on monthly and yearly periods.
Define the market trend. If the trend is barely visible on the timeframe you're trading on, look at the previous and following period. Looking at the periods beyond that isn't particularly helpful
Apply trading indicators (a few great examples were mentioned above). Remember that signals from indicators depend on the timeframe and the current market situation. If you don't see any hints on the future price direction, try using another indicator.
Check candlestick and chart patterns.
Set support and resistance levels. Make sure to use the Stop Loss order to minimize the risk of massive losses.
Monero Price Prediction: Expert Edition
Many leaders and experts in the world of cryptocurrency have shown strong support to Monero. Predictions can always stay just predictions without ever even coming close to the truth. But what these tell us is that some of the top experts in the industry are vouching for – and buying – this cryptocurrency.
John McAfee, cryptocurrency specialist, entrepreneur, and CEO of MGT Capital Investments Inc., has been very vocal about his faith in XMR. Interestingly, McAfee is among the kind of voices in the crypto world who can actually influence minds and impact the prices of coins just by their mere words (or tweets).
Justin Ehrenhofer, Vice President Operations at CakeWallet and a cryptocurrency expert, has lent regular support to Monero, declaring it a currency that everyone could understand and use. He has also, on occasion, made comparisons of Monero with other altcoins, often showing how Monero had far more potential than the other coin in question.
Surprisingly, even many recording artists, including Sia, G-Eazy, and Fallout Boys, are offering their records in return for Monero as a payment option. Even Mariah Carey offered a 15% discount on her website for those paying with Monero. With such widespread support, the position of XMR in the market would only solidify.
What Is the Smarter Option with Monero – Trade or Invest?
It can be tempting to base your trading or investing decisions solely on the Monero forecast. However, keep in mind that, at just 18.014 million, XMR has a smaller coin supply in circulation than even Bitcoin, which makes it a high investing potential. Couple this with the fact that as the demand for anonymity in cryptocurrency grows, so will the worth of XMR since it is the most secure and anonymous coin in the market at the moment.
Now Monero is often compared with the likes of Bitcoin and Ethereum, which speaks volumes about how significant this cryptocurrency has gotten. Moreover, after the implementation of the atomic swaps between Bitcoin and Monero, its user base will grow, making it more valuable. Although it is not recommended to keep hold of it for too long, investing in Monero for the short-term does not seem risky at the moment.
If you are more interested in trading XMR, you will need to keep a close eye on the trends and forecasts of Monero price to make your purchase or sale at the most opportune time. It may be helpful to use a trading bot to automate this process for you.
4 Reasons to Trade Using 3commas Bot
As a comprehensive cryptocurrency trading platform, 3commas allows its users to automate their trading and replicate the actions of successful traders with the use of its bot. It offers a range of professional tools for automated trading on cryptocurrency exchanges.
Some of the highlights of the 3commas bot are as follows:
There are such as SmartTrade and Terminal, which provide full control over your positions. This allows simultaneous entry and exit at point-of-trade and gives Stop Loss and Take Profit options, which will save you from worrying about the next crash or uptrend.
Whether you have just stepped into the field of cryptocurrency or you are a seasoned trader, there are . You can anonymously hedge your position with additional daily profits and make passive income, with a bot suiting your skill level.
With 3commas, you can utilize , saving you months' worth of learning and strategizing. The bot provides the option to monitor and copy the strategies and moves of other traders. Thus, even inexperienced traders or beginners have a high chance of performing well by doing exactly what the best in the field are doing.
There is a option that allows you to trade without money. This enables you to test strategies safely without any risk. This way, you can hone your skills without incurring any real losses.
FAQ
Right now is not a good time to invest in Monero because its price is expected to decrease by the end of the year. However, if you want to play the long-term game, Monero's forecast seems promising enough to invest in it.

Monero's most important feature is its complete anonymity. With guaranteed complete security, not even the developers have access to the users' data. Although there is no saying how will win this race – the governments or users wanting confidentiality – it seems that as long as there is a demand for security and anonymity in the crypto world, Monero will stay relevant and in demand.

As per the forecast by DigitalCoinPrice, Monero could go as high as $968 by the end of 2025. If this seems too unrealistic or optimistic to you, remember that Monero reached $542 in 2018.

An average estimate would put Monero close to $833 in 2030. There are more positive predictions as well, which quote numbers in several thousand.

While many consider Monero an improved version of Bitcoin, and it is common to see Monero being hailed as the most private cryptocurrency, it is very unlikely that Monero would overtake Bitcoin. Monero's market capitalization of $5.290 billion is negligible to Bitcoin's market cap of $1.149 trillion. That being said, as per the Monero forecast, this currency is bound to keep making waves and flourishing.
Get Your Free 3 Days Full Access on 3Commas
The contents of this article are not intended to be financial advice and should not be treated as such. 3commas and its authors do not take any responsibility for your profits or losses after you read this article. The info contained herein is based on data that was gathered from a variety of sources. This should not be used as a parameter for investing. The user must do their own independent research to make informed decisions regarding their crypto investments.

Mikhail Goryunov
A proven leader, successful at establishing operational excellence and building high-performance teams with a sharp focus on value creation and customer success.