Become a crypto master
Become a crypto master
Learn everything about crypto,
trading and bots
Learn everything about crypto, trading and bots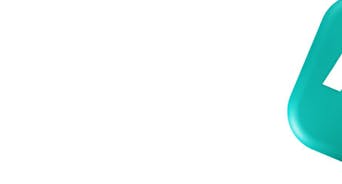 Stellar Price Prediction for 2023
From

DATE PUBLISHED: OCT 4, 2022
DATE UPDATED: OCT 3, 2023
Start Trading on 3Commas Today
Get full access to all 3Commas trading tools with free trial period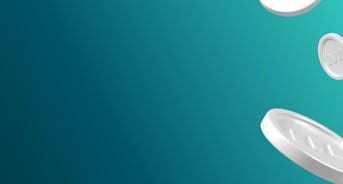 Stellar Lumens (XLM)
was created to help users break free of the boundaries of international transactions, including lengthy transaction times and pricey fees. The developers of Stellar Lumens wanted to provide a quick and cheap way to send and receive money across the world. However, it's worth noting that the cryptocurrency itself was created by the Stellar network to operate within its system.
XLM/USD isn't a subject of high volatility. Its most significant fluctuations happened in 2017 and 2018 when the pair touched the highest level of $0.9381 on January 4, 2018. Similar to other cryptocurrencies, its value declined fast, and the downtrend continued until the beginning of 2019. During 2019, the cryptocurrency moved sideways. However, 2020 changed the situation. The medium-term uptrend highlighted the end of 2020.
In early 2021, the price traded above $0.35. Yet, the bulls lost their strength, and the price declined. As of January 17 2021, the XLM/USD pair formed a new uptrend. Will bulls have enough power to push the XLM above the previous top, near $0.35? With so many forms of cryptocurrency available, will it stand the test of time? And what events will affect XLM price in the future? Should you invest in Stellar Lumens? Keep reading this article to find out the most realistic predictions!
Overview of Stellar (XLM)
Stellar is a peer-to-peer, decentralized exchange area. Lumen (XLM) is the coin that's used on the platform. The Stellar platform was launched in 2014 – and, since then, Lumen has made a spot for itself in the top 20 most popular cryptocurrencies as of September 2020.
After realising that there are many areas of the world in which people don't have convenient access to financial services – and, oftentimes service fees prove too costly – XLM's developers dedicated their mission statement to making financial services accessible worldwide via Internet access and simple hardware.
The current value of 1 unit of XLM is $$0.260908 (as of 16.01.2021 on CoinGecko). XLM's value reached an all-time high in early 2018, shooting up to $0.8755. The spike was brief, and the value soon returned back to normal and remained fairly stable throughout 2020. The numbers don't nearly compare to what it was worth in 2018-2019, but it is still significantly more valuable than in the first couple years of its existence.
Advantages of XLM
Speed ​​– When you use XLM to transfer money, the process is incredibly efficient, with transaction times taking 3-5 seconds in most cases. The recipient then receives funds much faster than a wire transfer – especially if it is an international payment.
Cost – XLM transfer is impressively affordable, making it a competitive way to send money when compared to other methods.
Easy currency exchange – With certain types of currency, it can be difficult to find a working currency pair. However, when you use XLM, all of this is done seamlessly by the sender.
Accessible – You just need an internet connection and access to an online platform or a crypto wallet to get started.
Disadvantages of XLM
No mining – Unlike BTC, XLM is unable to be mined since it doesn't use Proof-of-Work.
Not widely accepted as a payment method – Nowadays, you can use BTC to pay for many goods and services. XLM, however, is not as widely accepted by retailers.
Stellar Price Today (XLM/USD) – Price Fluctuations
The live Stellar price as of January 17, 2022 is $0.253917 USD with a 24-hour trading volume of $272,953,001 USD. The current CoinMarketCap ranking is #30, with a live market cap of $6,295,032,998 USD. It has a circulating supply of 24,791,716,524 XLM coins and a max. supply of 50,001,806,812 XLM coins.
Currently, the coin's market capitalization  is ranked 10th by CoinMarketCap, at ($6,738,875,698). The circulating supply is 22,095,601,011 XLM.
What Happened to Stellar Lumens in 2019-2020?
XLM experienced some heavy changes throughout 2019 and early 2020. In Q3 of 2019, in particular, XLM suffered. BTC was floundering in the market, and other cryptos suffered as well. XLM opened Q3 of 2019 at $0.10 – and for most of the quarter, the price was in the red. However, come September, XLM experienced a 40% run from $0.058 up to $0.083. Throughout the entire quarter, this was the greatest opportunity for speculators. Once Q4 of 2019 began, XLM clocked in at just above $0.061, and it stayed pretty constant for the first couple weeks of October. In the second half of October, BTC jumped from $7,500 per coin to $9,600, and XLM followed suit a few weeks later.
In Q4, the Stellar Foundation pledged to airdrop 2 billion XLM tokens for Keybase users. This airdrop was supposed to last twenty months, but the giveaway was abandoned after only three months. In the end, The Stellar Foundation dropped 300 million XLM – worth about $16 million, and claimed that the cancellation was due to spammers taking advantage of the system. In November of 2019, Stellar's developers announced that they would destroy 55 billion XLM – over half of the total supply. This permanently reduced the amount of XLM on the market, causing a 14% push in early November.
2020 was a unique year due to the ongoing pandemic and economic crisis. On April 11, 2020, the Stellar Lumens Foundation released its report for Q1 2020 which showed excellent ecosystem growth. The total usage and transaction volumes had increased in comparison to Q4 of 2019, but the total number of registered Stellar accounts decreased by 1.79% between Q4 2019 and Q1 2020. The 8% increase in trading volume as a result of existing user activity increase. Stellar's daily operations also managed to increase by 113% throughout Q1 2020, and CoinQvest's usage of the company's network was deployed to process international payments. Because of this, Stellar can now move millions of USD in just a couple of seconds – and at very low prices proving incredibly cost-effective.
In July 2020, the company announced cooperation with Samsung, making Stellar blockchain available on Samsung Galaxy smartphones. Jed McCaleb claimed a partnership with 30 banks and ventures, which contributed to the coin's strength. XLM was trading within the $0.08-0.10 range until the middle of November.
At the end of the year, the price moved up and down. XLM/USD closed the year near $0.12. Since then, The Stellar Development Foundation (SDF) has partnered with some of the biggest companies in finance and tech, including Deloitte, IBM and Stripe, as well as a dozen financial institutions and payment processors in Asia and Europe. Financial institutions around the world can settle payments and issue assets on a decentralized and scalable network. Stellar is also cooperating with the Ukrainian government to digitize their national fiat currency.
During the first days of 2021, the price surged as traders moved from XRP to the Stellar blockchain payment network. Ripple has been going through difficult times due to the SEC lawsuit. By September the coin bottomed out at $0.2553 – the lowest level since 27 July, but following the MoneyGram announcement, the price climbed above $0.36 and extended the gain to reach $0.4198 on 16 October, its highest level since 6 September. On 23 December, the coin traded at $0.277.
A Retrospective Study – The Rush or the Crush. A Piece of Technical Analysis
Let's consider what levels can serve as barriers to the XLM/USD pair's upcoming price movement.
After the surge at the beginning of January, the pair declined. Currently, there is no strong trend as the price has been moving sideways. If bears prevail on the market, the price may fall to $0.27. In the case of the breakthrough, the pair may decline to $0.2080.
The Awesome Oscillator is in the bullish area, above 0, which signals the odds of the uptrend.
Stellar Lumens Price Prediction According to Top Market Analysts
Cryptoground
Cryptoground has a very bullish price prediction for XLM – based on their algorithm, they predict that Stellar will grow to $0.40 over the year, to $0.1054 over the next year, and to $1.04 over the next five years. Based on that data, Cryptoground says that it is a good time to invest in XLM for the long-term (and by long-term, they mean 5+ years).
WalletInvestor
The analysts on the WalletInvestor team are known for making very programmatic forecasts – and, in this case, they believe that
Lumen XLM is an awesome long-term (1-year) investment*. According to their technical analysis, they believe that "if you are looking for virtual currencies with good return, XLM can be a profitable investment option and a long-term increase is expected.
DigitalCoinPrice
DigitalCoinPrice has predicted that the Stellar (XLM) price will increase, with the price of 1 Stellar (XLM) roughly up to $0.39818232567 USD in 1 years time – up nearly 2X from the current Stellar price.
Based on DigitialCoin's forecasting, they state that Stellar (XLM) is a profitable investment.
Which Predictions Have Worked Out?
Let's look at the workable and failed forecasts to define experts that can help us predict the most accurate future prices of the XLM.
Kevin Cage
On July 15, 2020, Kevin Cage (a famous crypto investor) posted his price predictions for various altcoins, including XLM. He forecast that, in the short-term, XLM will rise to $0.20. The coin reached this level in November 2020.
Crypto-Rating
Crypto-Rating saw XLM at $0.1281 in October 2020. The projection didn't work. Still, other forecasts may be more successful. By March 2021, the price is supposed to be at $0.1592. In the middle of 2021, XLM/USD is anticipated to trade near $0.1937.
Beincrypto
Beincrypto forecast Stellar would be worth between $35 and $45 by the end of 2020. This prediction was over-optimistic and, of course, didn't work.
Although we don't expect the cryptocurrency to skyrocket to significant numbers in 2021, the digital asset has good chances to appreciate this year. According to the view of cryptocurrency experts, the XLM/USD pair may trade near $0.50.
The overall market trend is determined by key factors like the direction of the BTC/USD pair, new agreements, and ease of the legislation. The weakness of the XRP can also support the coin's value.
 Our Verdict on Stellar Price Prediction 
Although we don't expect the cryptocurrency to skyrocket to significant numbers in 2021, the digital asset has good chances to appreciate this year. According to the view of cryptocurrency experts, the XLM/USD pair may trade near $0.50.
The overall market trend is determined by key factors like the direction of the BTC/USD pair, new agreements, and ease of the legislation. The weakness of the XRP can also support the coin's value.
Month-by-Month XLM Prediction 2021
Here is the monthly forecast for 2021.
Our Stellar Price Prediction for 2021
According to our estimation, by September 2021, the Stellar price will be, on average, $0.30. The maximum price expected is $0.45, whereas the potential minimum price is $0.2080.
Stellar Long-Term Price Forecast
In five years (November 2025), we predict that Stellar will have an average price of $0.991, a minimum of $0.84235, and a maximum of $1.13965.
DigitalCoinPrice has a similar prediction. According to the website, the crypto asset will be near $0.98 in 2025. In 2028, the price will cross the $1 threshold, moving to $1.36.
WalletInvestor.com sees the average price of XLM at $0.33 in January 2025. By the end of the year, Stellar will fall below $0.30.
Tradingbeasts.com has a more optimistic outlook. By 2024, the average price of the XLM will fluctuate near $0.50.
Our Stellar Forecast 2023 – Is It Time to Buy?
According to our predictions – and that of the experts, too, Stellar is not likely to increase in value significantly over the next few years. It might be a decent crypto asset to purchase now and hold for the long-term – for example, if you can hold it for decades. In 2030, the value of Stellar will be approximately $7.31 and could see it break the $10 mark in 2040.
Positive XLM Predictions
The majority of experts (and writers at 3Commas) believe that XLM will continue to increase in value over the upcoming years. Although the digital asset won't surge above $1 in the near-term, trading activity near $0.50 is likely.
If the overall cryptocurrency sentiment is optimistic, XLM will get an additional boost.
Can Stellar Lumens reach $100?
This might take several decades to happen and it's impossible to predict what will happen by then.
Negative XLM Predictions
There are a few analysts who believe that XLM will either remain at a constant or that it will crash. For instance, Longforecast.com has one of the most pessimistic forecasts. During the year, the price of the cryptocurrency will be set near $0.20.
Still, traders should remember that any fall in a price is an opportunity to buy at lowes. Stellar isn't anticipated to disappear soon, and the coin is still among the ten thirty cryptocurrencies. It's a subject of limited volatility. Thus, even if the price declines, you can use this to buy more coins.
Bottom Line: What Does the Future of Stellar Depend On?
The future of Stellar depends on the developers and if they are able to continue fostering the ecosystems by pairing with major exchanges. The good news is that they are already on the right track. We don't anticipate that XLM will ever overtake BTC but, if the developers play their cards right (and avoid disastrous marketing events such as the cancelled giveaway), then they will continue to grow their ecosystem. We predict that Stellar will regain its spot as one of the top thirty forms of cryptocurrency.
Conclusion
In conclusion, our journey through the Stellar price prediction for 2023 has taken us on a rollercoaster ride through the cryptocurrency landscape. We've delved into the history of Stellar Lumens (XLM), explored its advantages and disadvantages, and examined the price fluctuations it experienced in recent years. We've also scrutinized the insights of various market analysts and considered their predictions for Stellar's future.
Stellar Lumens, with its mission to revolutionize international transactions by providing quick, cost-effective, and accessible financial services, has been steadily making its mark in the world of cryptocurrencies. Its speed and affordability make it an attractive option for transferring money, and the ease of currency exchange sets it apart from many other digital assets. However, it faces challenges such as limited acceptance as a payment method and the inability to be mined.
As we gazed into the crystal ball of market data, we observed the live price of Stellar as of January 17, 2022, and noted its ranking and circulating supply. We also delved into the significant events that shaped Stellar's journey through 2019 and 2020, including airdrops, coin burns, and partnerships with major players like Samsung and financial institutions around the world. These developments contributed to Stellar's resilience in the face of market fluctuations.
Looking at the predictions offered by market analysts, we found a range of outlooks for Stellar's future. Cryptoground was notably bullish, projecting steady growth over the next few years. WalletInvestor saw long-term potential in XLM, suggesting it could be a profitable investment over the course of a year. DigitalCoinPrice predicted a substantial increase in Stellar's price over the coming year. These forecasts, while varied, collectively point to positive prospects for Stellar.
We also examined past predictions and found some that had been surprisingly accurate, such as Kevin Cage's short-term forecast for XLM. However, others, like Beincrypto's overly optimistic prediction for the end of 2020, didn't pan out as expected. This demonstrates the inherent volatility and unpredictability of the cryptocurrency market.
Our own estimation for Stellar's price in 2021 suggested potential for growth, with an average price of $0.30 by September. Looking further ahead, we ventured into the long-term forecast, predicting an average price of $0.991 by November 2025, in line with DigitalCoinPrice's prediction. WalletInvestor.com also shared a relatively positive outlook for 2024, with an average price near $0.50.
While these predictions provide a glimpse into Stellar's potential future, it's important to approach them with caution, considering the volatile nature of cryptocurrencies. Some experts believe that XLM could reach trading activity near $0.50 in the near term, provided the overall sentiment in the cryptocurrency market remains optimistic.
On the other hand, there are analysts who hold more pessimistic views, suggesting that Stellar's price could remain relatively stable or even decline. Longforecast.com, for instance, projected a price near $0.20 for the cryptocurrency in the coming year. However, it's essential to remember that price dips can present buying opportunities, especially for a cryptocurrency like Stellar, which has shown resilience and continues to be a part of the top thirty digital assets.
In the end, the future of Stellar Lumens hinges on its development team's ability to foster partnerships, grow its ecosystem, and navigate the ever-changing cryptocurrency landscape. While it may not usurp Bitcoin's throne, Stellar has the potential to continue its ascent and secure its place among the top cryptocurrencies. As we move forward into 2023, the Stellar community and investors will be closely watching for developments that could shape its destiny.
In summary, Stellar Lumens is a cryptocurrency with a promising future, and while its path may not always be clear, its potential for growth and innovation remains compelling. Whether you're a short-term trader or a long-term investor, Stellar is a digital asset worth keeping an eye on in the ever-evolving world of cryptocurrencies.
With 3Commas, users can take advantage of its comprehensive platform to create automated trading bots, copy successful traders, engage in smart trading, set up stop loss and take profit actions, and create and track the best portfolios. Over 33,000 traders currently use 3Commas, and the platform facilitates over $10 million of trading volume per day. 3Commas' trading bot works with 12 exchanges, including Binance, Coinbase, Huobi, and more.
Get Your Free 3 Days Full Access on 3Commas
The contents of this article are not intended to be financial advice and should not be treated as such. 3commas and its authors do not take any responsibility for your profits or losses after you read this article. The predictions contained here is based on data that was gathered from a variety of sources. This should not be used as a parameter for investing. The user must do their own independent research to make informed decisions regarding their crypto investments.

Mikhail Goryunov
A proven leader, successful at establishing operational excellence and building high-performance teams with a sharp focus on value creation and customer success.