Become a crypto master
Become a crypto master
Learn everything about crypto,
trading and bots
Learn everything about crypto, trading and bots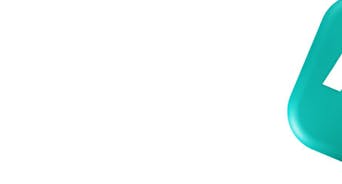 Electroneum Price Prediction: Will the Price Ever Reach $1?
From

DATE PUBLISHED: OCT 8, 2022
DATE UPDATED: OCT 24, 2022
Free access for 3 days
Full-access to our PRO plan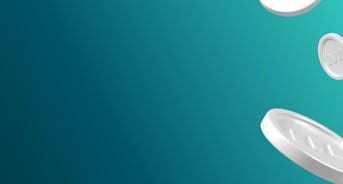 Electroneum was built using the Monero codebase in 2017. Originally, it was only meant to be used in the gaming and gambling industry. However, it later grew into a platform for instant payments across borders. If Electroneum managed to make such a successful rebrand and improvement, does this mean that it can turn things around for itself and break out from its humble ranking of #247?
We'll try to take a peek into the project's future in our Electroneum price predictions. For a better context, we'll start with an overview of Electroneum, factors that appear to influence ETN token's price, and a recap of its past chart movements.
What Is Electroneum (ETN)?
Electroneum, or ETN, is a digital, mobile-oriented cryptocurrency. The primary objective is similar to what many other crypto projects offer. However, Electroneum does it with a unique spin — bringing crypto to easily accessible smartphones. ETN payments are like PayPal but on a blockchain and without a bank account.
The developers removed the need for expensive, dedicated, power-hungry mining devices. This makes ETN even more accessible because coins can be mined just through a mobile app.
The project was developed by Ltd, a duly registered, fully compliant, UK-based company. Electroneum is led by Richard Ells, who is already known for his two other successful digital businesses — SiteWizard Ltd (digital agency) and Retortal Ltd (social media scheduler)
Other members of the core team are Nick Cook (Head of Operations), Chris Harrison (Head of Blockchain), Cathy Jenkins (Head of Marketing), Nigel Pooley (Head of Business Development), and Chris Norris (Head of Corporate Relations).
Projects
The team behind Electroneum launched several projects that all contribute to the growing network of services processed on its blockchain.
 AnyTask: 

 The first freelance platform that provides access to the global digital economy without the need for a bank account. Sellers can earn ETN by performing digital tasks for buyers. This is an alternative to Fiverr and similar services, reaching the unbanked populations in more than 190 languages.

 ETN Everywhere: 

 A merchant program for local sellers and ecommerce businesses. Participants receive ETN for accepting and promoting Electroneum's crypto in their community.

 ETN App: 

 A mobile application for a variety of ETN-related services like payments, personal transfers, storage of coins, etc.

 M1 Mobile: 

 An Android smartphone with a built-in cloud mining feature that gives users up to $3 a month in Electroneum.

 ETN Donate: 

 A platform for non-profit organizations and charities (handpicked by Electroneum's team) where they can receive donations in ETN.

 TaskSchool(coming soon): 

 A free online educational resource helping people learn a range of basic digital skills. It can be anything from extremely simple, such as photo retouching on a mobile app or managing social media posts, to more complex tasks, such as graphic design.
Where Can You Spend ETN?
Electroneum has been called "one of the most usable cryptocurrencies." The long list of possible use cases can fit into the following categories:
 Merchant Directory:  There is a growing number of online companies, shops, stores, merchants, and services accepting ETN.
 Mobile Top-Up:  You can use ETN to pay for telecommunication services.
 Local Services:  Local entrepreneurs and businesses work with ETN in emerging economies.
 Utilities:  Prepaid electricity meters accept it in nine countries across Africa.
 Travel & Accommodation:  Millions of hotels, flights, and accommodation accept ETN through LockTrip.com.
What Affects the Price of Electroneum?
While there are many factors that drive the price of ETN, we'd like to highlight a select few:
It's important for a crypto project to have a competent team with defined goals. Luckily for ETN investors, the project has a detailed roadmap. If the team keeps us informed and actually hits the goals they set out, the prices will benefit.
Because of its appeal to non-technical users, Electroneum has a huge community of supporters. The crypto's mobile-friendliness might be the main driver of its mass adoption. There are about 765,000 live users, and the growing userbase helps ETN move in the right direction.
Electroneum has to overcome a few technical challenges. There is a permanent middleman in the system, which also defeats an important purpose of cryptocurrencies. But the bigger issue of the middleman is that it limits operations in terms of scale and speed.
Finally, it's always helpful for crypto projects to make progress on exchange listings. They've been added to major exchanges like Binance, Bittrex, and Poloniex. But there's room to expand. Not only will it improve credibility, but it will also provide liquidity.
Electroneum's Past Performance
The final stop before our Electroneum price prediction is its historical context. The first token sale took place from September 13 to October 22, 2017 (1 ETN = 0.01 USD), resulting in 29% of the total supply of 21 billion to be sold. The ICO closed early due to reaching a $40 million capitalization. The all-time-high price still goes back to 2017 — $0.2362 on November 2.
In 2018, the network reached 65 million mobile users after signing with Xius, Effortel, Fanfare, BMedia, and redONE. At the beginning of the year, ETN was listed on KuCoin, Bitbns, and CoinSpot, bringing the price from $0.115 to $0.130.
We should also mention a few other important events that happened in 2018: an instant cryptocurrency payments patent, the network upgrade for larger volumes of transactions, pairings on SystemKoin, ArtisTurba, and Liquid, and the listing on HitBTC (a top 10 global exchange). However, all that didn't make a significant impact on the price, which was in the $0.007-$0.02 range for the entire year.
In 2019, Electroneum launched the iOS app and Cloud Mining on Android and iOS, made the first atomic swap with SimpleSwap, and became one of the few cryptocurrencies that are insusceptible to 51% of attacks. In Q4, the team also launched AnyTask.com. The price range for 2019, even with big breakthroughs, was around $0.003-$0.007.
In 2020, Electroneum launched the M1 smartphone stocked by Cellcard and the merchant program ETN Everywhere. Among the great news were also the listing on CoinDCX, India's largest cryptocurrency exchange, new mobile wallet integrations, and impressive additions to the advisory board. The price wasn't much different from the previous years — $0.003-$0.009.
How Is Electroneum Doing in 2021?
Here is a recap of the most important events and where the ETN price was in 2021:
 January, $0.008:  The first mainstream marketing campaign for AnyTask (CNBC, ESPN, MTV, Fox Business, BBC);
 February-March, $0.01-$0.03:  Listing on the MarketSquare exchange;
 May, $0.007:  The cryptocurrency market's massive crash;
 June, $0.010:  ETN was accepted to the Shopping.io loyalty program for Amazon, Walmart, and eBay
 July, $0.011:  ETN app downloads exceed 3 million;
 August, $0.011:  Speech and roundtable at the Blockchain for Europe Summit 2021;
 October, $0.023:  Became a Foundation Member of the Digital Pound Foundation;
 Late October, $0.020:  Launch of the new blockchain update V10 with a myriad of new features.
Now that you know the context — the background and price history — let's look at Electroneum price predictions from multiple sources.
Short-Term Electroneum Price Prediction for 2021
The first outlook comes from Trading Beasts. This source expects a positive change (around +28%) for the last two months of 2021. The average price for November and December 2021 might be $0.0024.
The second ETN future price prediction comes from Gov Capital. According to them, by the end of November 2021, the average price will be $0.0138. The minimum price might be $0.01173, while the highest point for the month might be $0.01587.
The price dynamics for December 2021 might be $0.0149 in the beginning and $0.0135 by the end. So, there might be a slight decrease in value by the end of 2021.
Electroneum Price Prediction for 2022
Wallet Investor shared a chart with ETN's possible trajectory for 2022. The price might start the year at $0.02 and move up to $0.025 by the end. While it's nowhere near ETN's meteoric rise in 2018, a steady uptrend is still good news for investors.
Digital Coin Price has a similarly positive view on the ETN price prediction. The expected average price change in 2022 is impressive — from +53% to almost +100%. The year might start with $0.0293 and go through a turbulent period up until May 2022, where Electroneum might reach $0.0340. Similar prices are expected in September 2022 ($0.0344) and November 2022 ($0.0338).
On another note, the Electroneum price prediction by Gov Capital is very gloomy. Even though it doesn't represent most opinions about ETN, we decided to include it so that you have a full picture. In January 2022, the price might be $0.0122 ($0.01037 min, $0.01403 max), June 2022 — $0.00733 ($0.0062305 min, $0.0084295 max), and in November 2022 — $0.000827 ($0.00070295 min, $0.00095105 max).
Electroneum Price Prediction for 2023-2025
2023 should be a great year for investors, according to the ETN future price prediction by Digital Coin Price. The lowest price level might be in May 2023 ($0.0300), while the highest points might be in June 2023 ($0.0425) and July 2023 ($0.0431).
Looking at the Electroneum price prediction for 2024, we can see the upside movement continuing — up to +178%. The lowest results are expected in August 2024 ($0.0363) and September 2024 ($0.0350), which isn't that low. The best performance is predicted for January 2024 and February 2024 (around $0.047-$0.048), April 2024 ($0.046), and June 2024 ($0.047).
The ETN price prediction for 2025 is the first time we see the price change going over 200%. The best months might be August 2025 and September 2025 (around $0.058-$0.060). However, pay attention to the possible short-term drops in June 2025 ($0.045) and November 2025 ($0.047).
Electroneum Price Prediction for 2030
Below you can see a graph with ETN's projected performance up until 2028. The overall trend goes upward (over $0.08 in 2028), but the Electroneum price might take a plunge in 2027 (slightly above $0.06)
Finally, we have the Electroneum price prediction for 2030. This is by far the most promising projection for the coin — up to $0.75 by 2030. Unfortunately, we don't have month-by-month figures because it's challenging to make long-term predictions for crypto or any other financial market.
What Electroneum Needs To Grow in the Long Term
There are three main areas that the Electroneum team needs to focus on to make positive ETN price predictions come true: ways to earn ETN, ways to spend ETN, and legal & exchanges.
New ways to earn Electroneum:
The AnyTask Platform needs a better user experience, especially for first-time sellers.
The instant payment system in the ETN-Network needs an upgrade for smooth third-party integration.
The project will benefit from more collaborations to make ETN visible and usable for a wider audience.
New ways to spend Electroneum:
The ETN App needs a more varied product and service line.
The Electroneum team needs to hit the targets for categories like food, building materials, retail vouchers, etc.
ETN will benefit from expanding the network into new markets.
Long-term growth will also rely on support from other wallets and providers.
Legal & exchanges:
To increase the trading volume, Electroneum needs to be featured on more exchanges and included in more fiat pairings.
The team needs to continue lobbying governments on crypto legislation as a member of the Digital Pound Foundation, CryptoUK, and Blockchain for Europe.
Technical Tools for Accurate Electroneum Price Predictions
ETN can be justly called one of the most volatile assets. The candlesticks form long shadows that signal the price changes rapidly.
Efficient Technical Indicators for ETN Price Forecasts
Although the list is quite long, you should test the indicators that work the best for your trading approach and combine only 2-3 indicators that provide various signals.
MACD
Awesome Oscillator
Moving Average
Stochastic Oscillator
Bollinger Bands
Pivot Points
Volume
Fibonacci Retracement
Steps to Predict the ETN Price Direction
Open an ETN/USD chart. Longer timeframes provide more secure trading, while shorter timeframes are recommended only for professional traders.
Determine the current trend that will help you define the overall price direction.
Use the indicators we mentioned above. MACD, Awesome Oscillators, and RSI can provide convergence/divergence alerts to signal the trend change.
Draw support and resistance levels according to previous points where the price rebounded. They will give clues on entry and exit orders.
As the market is highly volatile, setting a Stop Loss level is mandatory.
We don't recommend using candlestick and chart patterns, as the market is too volatile to rely on them.
Long-Term Electroneum Price Predictions by Experts
Electroneum recently became the tenth member of Blockchain for Europe, an organization focused on shaping Europe's future through blockchain.
In a welcome statement, Blockchain for Europe's Board chairperson, Maria Minaricova, said that the organization had high expectations for Electroneum considering its record as a well-established company. She also noted that the project was "led by a highly professional team with a goal of financial inclusion that has caught the attention of many crypto and blockchain experts around the world."
Internationally renowned market analyst and FinTech expert Mati Greenspan also expressed his positive view of the project. After working as an eToro senior market analyst, Greenspan joined Electroneum's advisory board. "I am thrilled to join Electroneum because it is a project that has garnered incredible grassroots support and a large following. [The project] already has a strong user base and is promoting financial inclusion on the ground."
Dr. Jane Thomason, recognized in Forbes Magazine (2018) as Blockchain's Leading Social Development Evangelist, recently spoke with Crypto Daily. One of the topics for discussion was Electroneum: "This is one of the projects I am really interested in and would like to see more research on what they are doing." Dr. Thomason finished on an inspirational note: "When they succeed, they will change lives."
Is It Better To Trade or Invest in Electroneum?
If you take a look at any Electroneum price prediction, you'll likely see steady uptrends well into 2030. So, you might see a good return from ETN. That said, while crypto investing is the current rage, it's important to understand that cryptocurrency is an incredibly speculative and volatile buy. Anyone who invests in ETN should be willing to accept the risk.
There's also the option to trade ETN instead. Crypto trading in something that's new comes with challenges too, but the yield can be much higher compared to investing. Humans can only be so fast and effective at making decisions, so make sure to check out the trading bots by 3Commas. Crypto trading requires plenty of knowledge and fast thinking to make all of the right calculations and trade at the right moment, which our bots definitely have.
Why Choose 3Commas Trading Bots?
If you're on the market for outstanding automated trading software for Electroneum, 3Commas will provide just that. Our bots are:
 Beginner-friendly and advanced at the same time  — Our platform isn't overwhelming for beginners because we have ready-to-use bots with preset parameters. But if you're looking for more customization, we also offer advanced bots that you can modify yourself.
 Intuitive  — Our bots are easy to operate. After all, the whole point of automated trading is to make your life easier. If something's unclear, you'll always have educational blog posts, tutorials, and an active community at your service.
 Affordable  — We have a tiered pricing model based on what services you want to be included in your plan. So, if you don't need the full functionality, you don't have to pay for it. Also, the prices get lower if you pay in advance, e.g., for a yearly subscription.
 Effective  — Our algorithm offers a myriad of possible trading strategies. And we fine-tuned all stages involved in each of them — you get an accurate signal generator, appropriate risk allocation, and timely execution. All of this happens without your involvement.
 Reputable  — Even though the crypto space is pretty young, we have already one of the best-rated and well-regarded trading platforms. Most review sites have 3Commas on their selection of best bots, giving us nearly perfect scores and glowing comments.
3Commas bots are compatible with major exchanges — Binance, Bittrex, Bitfinex, Coinbase, Huobi, FTX, Kraken, and a lot more. So, if you already have an account with these exchanges, just connect the bot to it! If not, we have detailed guides for all bots and how they work for the supported exchanges. Start trading Electroneum on the best platforms with the best bots!
FAQ
There isn't much left of 2021, so we can only report on the last two months. In November and December 2021, the average price of ETN might be $0.024, according to Trading Beasts. However, other sources expect less; for example, the Electroneum price prediction by Gov Capital says that the price might fluctuate in the 0.013-0.018 range.

Yes, it can be worth it for the short term as well as in the long term. The price direction for Electroneum is generally positive. Many experts share the same view — in the next 5-10 years, ETN is likely to appreciate. However, it will do so on a small scale since the price will probably stay below $1.

The team behind Electroneum actively pursues all opportunities to grow as a network. According to their roadmap, they're going to collaborate with other blockchain projects, expand existing services to more regions, add listings on leading exchanges, and do a lot more. These are just a few reasons why Electroneum is likely to become bigger and stronger.

According to PricePrediction.net, the average price will be $0.70 in 2030. The lowest price for the year is forecasted to be $0.68, and the highest price might be $0.79. This is one of the more "middle-of-the-road" forecasts — there are sources that promise much more and those that expect a lot less.

It's unlikely, at least in the next ten years. According to most analysts, Electroneum doesn't have the potential for explosive growth. It might move in a steady uptrend, but it might not take the price as high as $1.

Compared to the beginning of 2021, the price is up. However, Electroneum is known to go through peaks and drops multiple times a year. Currently, ETN is coming down from its peak in September. But it might be looking for new support before it goes up again.
Get Your Free 3 Days Full Access on 3Commas
The contents of this article are not intended to be financial advice and should not be treated as such. 3commas and its authors do not take any responsibility for your profits or losses after you read this article. The info contained herein is based on data that was gathered from a variety of sources. This should not be used as a parameter for investing. The user must do their own independent research to make informed decisions regarding their crypto investments.

Mikhail Goryunov
A proven leader, successful at establishing operational excellence and building high-performance teams with a sharp focus on value creation and customer success.