Become a crypto master
Become a crypto master
Learn everything about crypto,
trading and bots
Learn everything about crypto, trading and bots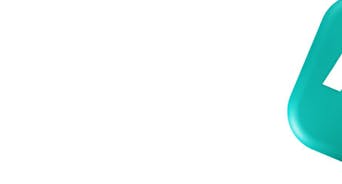 June Updates
From

DATE PUBLISHED: JUL 12, 2022
DATE UPDATED: NOV 23, 2022
3Commas accelerated the release of customer-requested features in June
Big news about Binance, Grid Bot, and more.
Start Trading on 3Commas Today
Get full access to all 3Commas trading tools with free trial period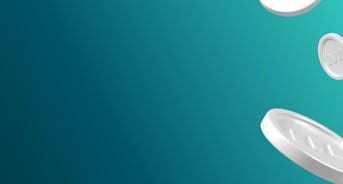 Binance Fast API is a cure for pain
First up is Binance. 3Commas has partnered with Binance on a variety of features in the past, but we made some big breakthroughs in June. Namely, Binance launched Fast API on June 22 and it's a pretty big deal. Fast API allows users to log in to their Binance accounts via third party platforms like 3Commas via the quick connect function. Its main benefit is that it can automatically generate API keys and authenticate with 3Commas so users no longer have to create manual API keys. 
For reference, in the past Binance key trading permissions would expire after 90 days, and users needed to edit API permissions to re-enable trading.
There is one downside: your connection with the Binance Fast API should be brand new, as it is not applicable to current connections. When you connect it, a new connection with new trading history will be created. For this reason, it's primarily beneficial to new users or people who are not that concerned about tracking all their previous trades. 
If you've been waiting for us to add support for Binance Smart Chain wallets, such as Trust Wallet, then wait no longer! You can now link BSC wallets to 3Commas for portfolio tracking. You can't trade with a linked wallet currently, but you can track the performance of your assets. 
Great news for OKX traders!
In cooperation with the team at OKX, we've now officially launched Grid Bot for OKX users. We consider this a core 3Commas feature, and we are very excited to be able to offer it to traders who like the coin offerings and liquidity of OKX. You'll be able to use presets and every other Grid Bot feature you're accustomed to leveraging to create profits from assets in sideways markets. 
Grid Bot got a lot of love in June
Sorry, we just can't stop talking about Grid Bot. We released a big enhancement and bug fix update to Grid Bot in June. Many of these updates are technical improvements rather than UI improvements. Here's the full list of Grid Bot improvements:  
When you first open a Grid Bot using AI strategy, it will automatically configure the bot to meet the minimum standards of activity allowed by the exchange you're using it on.
Order timing has been significantly improved to avoid rate limit API errors. 
In the setup workflow for creating a new grid, it will automatically decrease the amount of active orders if it is higher than the quantity of grids.
On the Grid Bot chart, we've now included a "Waiting" line that shows the calculated amount of bot usage. 
Cleaned up the performance of Grid Bot on the Kucoin and OKX exchanges to foster a better user experience.
The Grid Bot market orders page now handles 404 errors much better. 
Grid Bot bugs crushed:
Fixed some funky validation behavior when creating a manual strategy on Binance Coin-M accounts.
Fixed an issue causing Grid Bot to not send notifications to Telegram and Android/iOS apps.
Squashed a bug where Grid Bot was listing a failed order due to insufficient funds as being finished.

DCA Bot analytics just got better
At 3Commas we're big on responding to user feedback and reworking features to improve the user experience. In June, we redesigned the DCA Bot analytics charts to add additional statistics and ensure that our traders can access important information without hunting for it. 
Traders now have the ability to increase or decrease the timeframe of the chart with a slider bar at the bottom. Whatever bots and filters you've selected will be affected accordingly on the display of these metrics. 
Here's what the new general statistics display will show next to the profitability graph:
Total profit
Average daily profit
Closed deals
Active deals
Best pairs
Most profitable bot
But wait, there's more! Based on requests from high-volume traders, we've improved the Deal Start conditions for the TradingView indicator. We've also added Sell and Strong Sell rules to the Long strategy, and the Short strategy now includes Buy and Strong Buy rules. You can also now combine Buy and Sell triggers in your custom signals. 
New feature alert! Convert DCA Bot trades to SmartTrades
Another user request, this new feature lets you turn your DCA trades into SmartTrades. The principal advantage is that it gives traders more flexibility and control over what happens with these trades. We do recommend that you be careful when experimenting with this, because it was built to accommodate our most advanced traders.

How it works: after executing a basic order and opening a position, this tool will automatically convert every new DCA Bot trade to a SmartTrade. After the conversion, it cancels the DCA Bot deal so only the SmartTrade deal remains. 
To activate it, toggle the "Autoconvert to SmartTrade" in your advanced settings section. It will only apply to new trades, and existing trades will not be affected.
Important note: if the auto-convert function is enabled for DCA Bot, then the "Max active deals" setting will be equal to 0. 
That's it for June. If you have any questions, hit us up on Discord or Telegram and one of our 3Commas support team members will be happy to help.