Become a crypto master
Become a crypto master
Learn everything about crypto,
trading and bots
Learn everything about crypto, trading and bots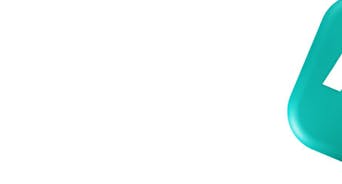 July update - 3Commas brings trading to the iOS app
From

DATE PUBLISHED: AUG 8, 2022
DATE UPDATED: AUG 9, 2022
Check out all the updates 3Commas introduced in July
Start Trading on 3Commas Today
Get full access to all 3Commas trading tools with free trial period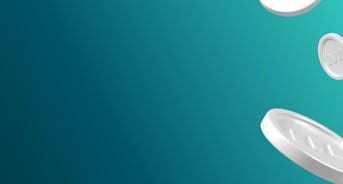 We also added Hedge Mode for DCA bots on Bybit and the ability to convert open positions to SmartTrade Futures. Keep reading to see everything we rolled out in July.  
3Commas App v3.1 for iOS brings back trading to mobile!
This is the only update for the newest version of the 3Commas app for iOS, but it's huge news for traders who have been craving the ability to start new trades directly from their iPhone or iPad. 
Download the latest version of 3Commas for iOS
3Commas App v1.9.31 for Android brings more capabilities to Grid Bot
In addition to updating the Grid Bot interface in our newest version of 3Commas on Android, we also added more data to the screen when setting up a bot. Now you can see a display of the balance of each currency in your trading pair. We also increased the maximum number of grids to 200, a user-request feature that gives you more flexibility in providing a wider range for your Grid bots. Last thing we added for July was the ability to leave comments on Grid bots. Now if you have a thought or would like to add some notes about market conditions, performance, etc., just click on it and add an entry. 
Download the latest version of 3Commas for Android
Hedge Mode for DCA bots comes to Bybit
3Commas users who trade on Bybit and are looking for ways to mitigate risks can now rely on their DCA bots with Hedge Mode. It works by allowing the trader to hold both short and long positions at the same time. So if the coin goes up, the trader will take profit as normal. But if the coin starts falling unexpectedly, the user is protected by the short position making profits as the coin price moves down. 
While it's not a 100% risk-free strategy, Hedge Mode is usually leveraged to minimize potential losses and protect positions. 
Learn more about Hedge Mode here. 
Turn an open position on a Futures exchange into a SmartTrade
Want an easy way to start a Futures Trade without setting up a DCA Bot? Now you can do it directly from the SmartTrade interface on any Futures exchange you have linked to your account.
How it works: Go to your SmartTrade interface and import an existing open position into a SmartTrade, and choose your parameters. That's it. Nothing changes on the exchange side, but now you've got an active SmartTrade with all the profit-generating options that it gives you. 
Check out this article to learn the basics of how to set up a Futures trade in SmartTrade. 
The 3Commas Blog got a big upgrade by migrating hosting
One of the things a newer company like 3Commas often goes through is having a collection of platforms for non-business critical tasks……like hosting the company blog. For a long time we hosted it on WordPress even though that wasn't the platform we hosted our website and web interface on.
Now we've moved our blog from WordPress to Prismic, and we're really happy with the results. It's a lot easier to find and read new articles to get great info about current market conditions, trading strategies, and more.

You can see the new 3Commas Blog page here.

That's it for July. If you have any questions, hit us up on Discord or Telegram and one of our 3Commas support team members will be happy to help. 

Mikhail Goryunov
A proven leader, successful at establishing operational excellence and building high-performance teams with a sharp focus on value creation and customer success.