Become a crypto master
Become a crypto master
Learn everything about crypto,
trading and bots
Learn everything about crypto, trading and bots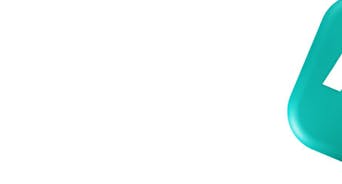 Poloniex Auto Trading Bots
From

Poloniex is one of the oldest crypto exchanges and it supports automated trading. However, the exchange lacks instructions on how users can bootstrap their trading via cryptocurrency trading bots. This concise guide will fill you in on using a Poloniex trading bot.
Free access for 3 days
Full-access to our PRO plan, no credit card required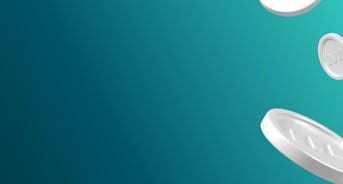 Poloniex Introduction
Poloniex is a cryptocurrency exchange that offers users access to buy and sell crypto assets like Bitcoin, Ethereum, Cardano, and more. This crypto exchange doesn't have any built-in trading software but allows API keys to connect third-party bots. The platform supports both established crypto bots like 3Commas and allows building custom bots by yourself. 
In this digest, we focus on the 3Commas trading terminal and explain how you can integrate it into your Poloniex exchange account. Let's examine the benefits of using 3Commas for Poloniex to get started. 
Benefits of 3Commas trading bot for Poloniex
3Commas simplifies the process of integrating the bots into the Poloniex. With its buy/sell bot coupled with various smart trading tools, you can make reasonably high profits. The core benefits are listed below.
Affordable 
The 3Commas trading terminal provides users with quite affordable yet valuable plans. Moreover, you don't have to get a subscription to start. Each user can start off with a trial plan and test out core features for free! 
If you're looking for advanced features, the 3Commas platform provides three plans to choose from, depending on your specific needs. You're quite flexible in terms of pricing, as there are multiple duration options, including 1,3,6 and 12-month long plans. 
A year plan comes with a solid discount of up to 25%. To save even more, you can refer friends and get an additional 25% off the price, resulting in a 50% discount for year-round support & powerful features. 
The plans range from $14.5 to $49.5 per month with annual payment, and $29 to $99 with monthly payment, depending on the features you want. In other words, you can save a lot if you subscribe upfront.
However, you can stay free as long as you want, still enjoying some of the functions 3Commas provides. You can find more information on plans here. 
Safety and Efficiency 
You can integrate Poloniex with 3Commas via API keys, allowing easy connection between these two platforms. In addition, you have complete control of your bot, and all your passwords are protected & encoded through the API keys.
Free Trial 
Test the core features for free and check whether 3Commas is the best fit for you. The free trial provides you with a wide range of trading tools. You can monitor and manage your portfolio, launch your first bots, and access some of the best analytical tools the 3Commas terminal has.
You can get free access to the following features:
One GRID Bot
One Options Bot
One DCA Bot (One multi/single pair for spot & one for margin trading)
One Active SmartTrade
Unlimited scalper terminal
The free trial is built to help you increase your profits straight away, also providing a room for upgrades if you feel like it. 
How to Launch a Bot on Poloniex?
If you feel like starting trading using Poloniex robots, you can kickstart your automated trading on 3Commas and launch your first trading bot following the next steps.
Step 1: Create an Account
Reach out to the 3Commas website and click on Try It Free to get started.
Fill out all the fields required to create an account from scratch. Alternatively, you can use your Apple/Facebook account to pace up and keep going faster.
Step 2: Set Your 3Commas Account
If you're willing to start off using 3Commas Bot functions directly, you have to connect your exchange account with an API. Read more about connecting an exchange using an API key. 
Otherwise, if you want to practice first, you can use a demo account also known as a paper trading account. Read more about enabling demo mode. Please note that paper trading is only available for subscribers. In other words, 3Commas free doesn't provide a demo account by default. 
Step 3: Pick a Poloniex Bot
Once you sign in, you'll see the dashboard by default and the side menu left-hand. Click on the trading bots tab to expand the list of available trading bots 3Commas provides.
Arbitrage bots examine prices across exchanges and execute your Poloniex trades accordingly 
Grid bots are used to set buy and sell levels for multiple Poloniex trades
DCA bots are used to open various buy/sell orders offering a lower buy-in or higher sell-out average position
For example, GRID bots work perfectly on fluctuating sideways markets. You can read more about AI GRID bots here.
Step 4: Set the 3Commas Bot
Once you pick a bot type, proceed to its page and set trading criteria as limit prices, profits, and available amount. You can also set your bot manually by clicking on a Manual strategy tab instead of the default AI strategy menu appearing.
Click on the Create button to finalize a bot creation. The process is pretty much the same for any kind of Poloniex bot. You can learn more about 3Commas bots here.
FAQs
A Poloniex trading bot is special software that buys and sells crypto based on your settings on the Poloniex exchange. A trading bot can be a massive time-saver if set up correctly.

Poloniex trading bots automatically set buy and sell orders depending on how the market moves. The bots are connected to the Poloniex exchange. They provide additional tools for decent ways to earn profits.

The best option depends on what you're looking for in a bot. Some reliable automated trading software providers include 3Commas, Pionex, and more.

Bots can make profits depending on your strategies. Some strategies provide higher profits, while others are more reliable over the long run. You can pick any strategy that fits your risk management vision.

You can buy and sell cryptocurrency, deposit, and withdraw directly on the Poloniex exchange. You can even trade derivatives and connect trading bots to automate your trading experience and save time.

Poloniex has no inherent trading bots, but you can integrate a lot of external bots. Some of them are free, others are paid or open-source bots.

The price depends on the platform. There are free and paid bots. A reliable trading bot like 3Commas charges $25 for an advanced plan, while also providing a free version.

Mikhail Goryunov
A proven leader, successful at establishing operational excellence and building high-performance teams with a sharp focus on value creation and customer success.
Free access for 3 days
Free access for 3 days
Full-access to PRO plan, no credit card required
Full-access to PRO plan, no credit card required