Become a crypto master
Become a crypto master
Learn everything about crypto,
trading and bots
Learn everything about crypto, trading and bots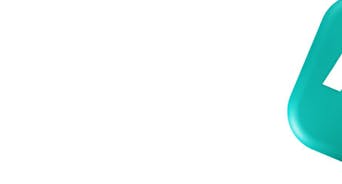 Best bot settings according to Cartelsignals on 3commas
From

DATE PUBLISHED: APR 5, 2019
DATE UPDATED: OCT 3, 2023
Start Trading on 3Commas Today
Get full access to all 3Commas trading tools with free trial period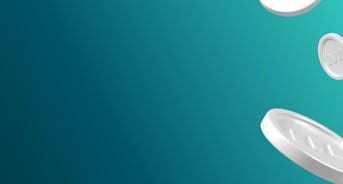 Today we'll discuss:
Registration at 3commas and connecting the exchange.
Connecting Cartelsignals signals and the website http://statcoinmarket.com/
Setting up bot on 3commas
1. Registration at 3commas and connecting the exchange.
Visit the service using this the link 3commas.io, this is my referral link, it will give you a 10% discount on the service, and I will get a % from your payment, this a good way to thank me for the guide on setting up the bot which will surely be useful.
So, sign up and choose one of the subscriptions. If you plan to use Cartelsignals, you will need composite bots: they are available in the "Professional" subscription, choose it and pay.
It's important to say that the Professional tariff expands the capabilities of the service, you can check out all the advantages of this tariff over others, but I will continue to set up the сomposite bot. This is a bot that can trade for several coins at once, and it is available only in this subscription.
How to connect the exchange via API, you can check out right here.
Find out how to create an API key for Binance here.
2. Connecting Cartelsignals signals and the website http://statcoinmarket.com/2
Connection occurs while buying signals in two ways:
via 3commas service, right in the Marketplace section
We buy and the subscription becomes active. You need to write admins of the official chat in order to get access to the telegram channel where the signals come. Access to these telegram channels does not affect the operation.
After registration, go and pay using your account
3. Setting up on 3commas
I will show the bot settings on the screenshots so that you can compare how it should be with your results.
We will use the settings that are recommended by the creator of @AmourSaer signals at the time of writing this guide (March 2019). The settings can change and you can always find out settings in the official telegram group @CartelTechnologiesENG, as well as you can discuss the results of the signals, and get answer to any question.
I will mention the settings that need to be changed while creating a bot, if the option does not need to be changed, we will not touch it in order not to overload the instruction with information. If you need to know more about parameters, you can read it right here.
Before setting up the bot, let's set up a "black list" of coins that are not recommended for trading with Cartelsignals, you can make it this way:
* putting a coin in the list will NOT trade ANY of any bots that you set up on any signals.
Today (March 2019), the "Black List" of coins looks like this:
BTC-BCN
BTC-DENT
BTC-NPXS
BTC-TUSD
BTC-BTS
BTC-LTC
BTC-ETH
BTC-DASH
BTC-HOT
BTC-PAX
BTC-EDO
BTC-GRS
BTC-GXS
BTC-BNT
BTC-RDN
All coins up to 150 satoshi
You can always find the current list in the official chat.
Create a composite bot:
Once created, we start to customize it
After you select all pairs it will look like this:
Now you have to choose one of 2 strategies:
Trading on signals from Stop Loss with a -5% of the purchase price.
Trading on signals with averaging -5%, and -10% of the purchase price.
You should decide which of these strategies to choose.
Features of the settings using the Stop Loss strategy:
Features settings using the averaging strategy:
Set a limit on trade in "cheap" coins.
Choose a signal to trade Cartelsignals
After setting all parameters, we check the values ​​in the Assistant, if your "Percentage of funds used by the bot" is more than 100%, then you need to reduce the Initial or Security Order or the number of traded pairs. After all the steps above, choose "Create bot".
Clicking on the button above, a page will be opened where you need to click "Start", and the bot will start working, wait for the signal and open trades. All operations can be seen if you open the bot and the edit window:
That's all, the bot is set up, waiting for signals and starting to make deals according to the settings and strategies that we've set up.
Conclusion: Unlocking Trading Potential with 3commas and Cartelsignals
As of 2023, the world of cryptocurrency trading continues to evolve at a rapid pace. The intersection of technology and finance has given rise to innovative tools and strategies, and one such combination that traders have found success with is the integration of 3commas and Cartelsignals. In this article, we have explored the key steps and considerations for setting up a trading bot using these platforms.
Registration and Exchange Connectivity
To embark on your journey with 3commas and Cartelsignals in 2023, the first crucial step is registration on the 3commas platform. You can access a discount by using referral links, and it's worth considering the "Professional" subscription, which unlocks the full potential of the service, including the ability to create composite bots that can handle multiple cryptocurrencies simultaneously.
Connecting your chosen cryptocurrency exchange via API is a fundamental aspect of trading bot setup. By linking your exchange account to 3commas, you allow the bot to execute trades on your behalf securely. Detailed instructions on creating an API key for your exchange account are readily available within the platform.
Accessing Cartelsignals
Cartelsignals is a significant player in the crypto trading signals arena, and integrating these signals into your trading strategy can be a game-changer. In 2023, you can access Cartelsignals in two ways. You can purchase them directly through the 3commas platform, simplifying the process. Alternatively, you can use the website http://statcoinmarket.com/ for access after registration and payment.
Setting Up Your Trading Bot
Now, let's dive into the heart of the matter: setting up your trading bot on 3commas. As of the time of this update in 2023, we recommend following the settings recommended by the creator of @AmourSaer signals, available in the official telegram group @CartelTechnologiesENG. These settings are subject to change, so it's advisable to stay updated with the latest recommendations and join discussions in the community.
Before configuring your bot, it's crucial to establish a "black list" of coins that are not recommended for trading with Cartelsignals. This practice helps you avoid potentially unfavorable trades. The list can evolve over time, so it's wise to check the official chat for the most current information.
Creating a composite bot is the next step, and it's a powerful feature offered by 3commas. Once you've selected your trading pairs, you'll need to choose one of two strategies: trading on signals from Stop Loss with a -5% threshold or trading on signals with averaging at -5% and -10% thresholds. Your choice should align with your risk tolerance and trading goals.
Fine-Tuning Your Bot Settings
There are additional settings to consider when configuring your bot, such as setting limits on trading in "cheap" coins and selecting the specific Cartelsignals you want to trade. It's essential to review all parameters and ensure that the "Percentage of funds used by the bot" remains within your desired range. If it exceeds 100%, you may need to adjust the initial investment, security order, or the number of traded pairs.
Once you've fine-tuned all the settings to your liking, it's time to create your bot. This is done by following the prompts within the 3commas platform. After creation, you can start the bot, and it will begin executing trades based on the strategies and settings you've established.
Conclusion: Navigating the Crypto Markets with Confidence
In conclusion, the synergy between 3commas and Cartelsignals provides traders with a potent toolset for navigating the complex and ever-changing cryptocurrency markets. As of 2023, this combination offers the flexibility to adapt to evolving market conditions while allowing traders to set clear parameters for their strategies.
Remember that successful trading involves ongoing monitoring and adjustment. Stay engaged with the crypto community, keep an eye on market trends, and be prepared to adapt your bot settings as needed. With dedication and a well-configured trading bot, you can harness the potential of the crypto markets and work towards achieving your financial goals.
It's important to note that the cryptocurrency market is highly volatile, and past performance is not indicative of future results. Always trade responsibly and consider seeking advice from financial experts before making any significant investment decisions. Happy trading, and may your crypto ventures be profitable!

Mikhail Goryunov
A proven leader, successful at establishing operational excellence and building high-performance teams with a sharp focus on value creation and customer success.