Become a crypto master
Become a crypto master
Learn everything about crypto,
trading and bots
Learn everything about crypto, trading and bots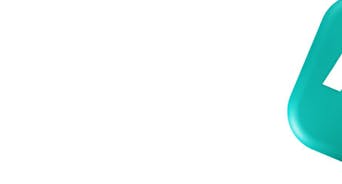 10 Best Cryptocurrency Trading Tools You Need For Success – 3commas
From

DATE PUBLISHED: DEC 26, 2018
DATE UPDATED: JUL 7, 2023
Start Trading on 3Commas Today
Get full access to all 3Commas trading tools with free trial period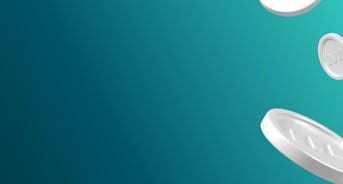 When you talk about trading cryptocurrency, most people think about Bitcoin. But this type of trading is so much more than that. There are 1,658 cryptocurrencies today.
Just like trading on the stock market, you need to have cryptocurrency trading tools to help you make smart choices. This includes tracking trading trends, industry events, and other information pertaining to individual currencies.
If you want to quit your full-time job and day trade cryptocurrency you are going to need some tools. This will help streamline and automate the trading process so you can maximize your profits.
To effectively navigate the world of cryptocurrency trading beyond Bitcoin, having reliable crypto investing tools is crucial, as they empower you to track trading trends, stay updated on industry events, and access valuable information about individual currencies, ultimately assisting you in making informed decisions and optimizing your profit potential.
1. CoinMarketCal
This is the most highly recommended tool when it comes to cryptocurrency trading. It's a decentralized app that allows users to organize meetups.
It's calendar based, so it focuses on delivering information on important dates to the crypto trading community. This also includes events and conferences.
You can customize the calendar that you see to only show the events that you are interested in.
2. BlockFolio
If you want something more mobile then consider BlockFolio. This mobile tool lets you monitor your portfolio.
There isn't a ton of functionality, but that makes it user-friendly for all of those who want to trade. All you need to do is input what you have invested in and how much of each you have.
Then the app goes to work calculating what your portfolio is worth. There is real-time tracking that lets you monitor the rate change.
3. Coinmarketcap
Looking for an official registry of information about coins? This is the tool for you. You'll find supported exchanges documented, financial data, and links to the official website and other profiles.
There are four main categories of information for this resource. Go to the Market Value section for the weight average of tokens and coins.
The Trading Volume section will give you a calculated total of trading volume for the last 24 hours on recognized platforms.  The Trends section lets you track trading pairs based on filters that you set.
The fourth section is the Additional Tools section. This section is going to give you a toolset that makes your life easier such as a currency converter.
4. Coinigy
Coinigy will eliminate the need for you to have a bunch of different trading exchanges open. This means your trading process will be streamlined.
It has an all in one approach to trading so the exchanges are aggregated into one dashboard. You can also integrate your wallet addresses and exchange accounts.
Then you have the option to use Coinigy on your desktop or through their mobile app. You can also set up alerts to receive real-time updates through SMS and email.
This is the perfect dashboard for those who participate in the fast-moving world of daily or short-term investing.
5. CoinView
This is another mobile that can provide you with information while on the go. The main benefit of using this app is that you have news, signals, and quotes in the palm of your hand.
The app also uses an API that will let you trade on the exchanges. This means you only have to go to one place for trading on 6 of the most common cryptocurrency exchanges.
The future is bright for this app too. Their latest update has them working towards trading bot compatibility.
6. OnChainFX
Do you like CoinMarketCap, but you want more? Then you need OnChainFX. There are a million different data combinations available to you so that you can create a fully customized dashboard.
What's impressive is that even though you are getting information on overdrive, it is still easy to comprehend.
7. BitcoinTalk
If you are trading, you need to see what is being said in the world's leading cryptocurrency forum. This forum will provide you with the largest resource of information.
You will have access to communication with over 20 million people from all over the world. You will find a wide variety of topics are actively discussed on a daily basis. Most notable though is that each type of currency has its own board.
Every time there is a new ICO, a new thread will be created. This is where you can find the latest information and announcements.
8. Cryptocompare
If you want the most authoritative and oldest resource then you need Cryptocompare. You can access trading information from a variety of fields in one place.
You'll find the most useful tool is the complete list of coins and token with a detailed description of each. With some many today, this will make your research of new potential investments much easier.
9. Cindicator
If you are looking for a little human advice then you'll want to use Cindicator. This tool combines computer algorithms and analytics with human financial analyst advice.
This results in incredibly accurate predictions and advice for investors. They will give you predictions and information on things like major economic shifts and coin values.
10. MatchCoins
This is a tool that will let you look at the potential earnings of coins. You can compare coins based on different parameters. They can be from different or the same niche.
Some of the different filters you can use include price in USD and BTC, total supply, market cap, and circulating. This information lets you decide if a new coin is worth investing in by comparing it to the performance of coins you are familiar with.
Cryptocurrency Trading Tools
Don't try to enter the world of cryptocurrency trading on your own. You need to have these tools to help give you an edge.
By using cryptocurrency trading tools you give yourself a better understanding of the current conditions of the trading market and potential changes.
You will also be better informed about events and changes that could change your trading strategy.
Make sure you don't make these common mistakes when day trading cryptocurrency.

Mikhail Goryunov
A proven leader, successful at establishing operational excellence and building high-performance teams with a sharp focus on value creation and customer success.